by Sally Kempton
Twenty-five years ago, inspired by Gandhi's autobiography, My Experiments with Truth, I decided to practice absolute truthfulness for one week. I lasted less than two days. On the third day, a man I was trying to impress asked me if I'd read Thoreau, and I heard myself saying, "Yes," despite the fact that I hadn't. A few minutes later, I forced myself to confess the lie. Truth is, that wasn't so hard. What turned out to be harder was looking at why I'd lied. It was deeply humiliating to my ego to recognize that I had such an attachment to looking smart that I couldn't admit not having read the book. And once I'd started looking into the motive for that lie,  it started a whole process of inquiry that actually hasn't stopped since.
This content is restricted to site members, you need a
FREE
membership to view the full content.
If you are an existing user, please login
Click here
.
New users may register below
Click here
.
X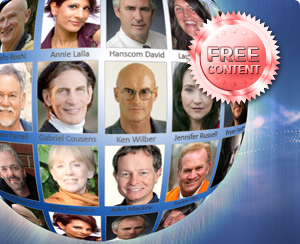 Free Membership
5

Responses to "Meditation for Life: Is It True? Is It Really True? by Sally Kempton"