Marc Gafni visits Phillips Exeter Academy in Exeter, NH June 6-8
Dr. Marc Gafni flew into Boston on his way back from Holland in early June, and came up to Exeter an hour north to meet with us (Phillips Exeter is an independent boarding school for students with strong academic promise from around the United States and the world). Students in the mysticism class in the religion department, who were nearly all seniors just about to graduate, had read and really liked Marc's unique self teaching and were thrilled to hear that he was coming. When eros is named and separated from the solely sex-shop connotation of "erotic," they all know what it is and they understand why it is important to expand and reclaim the word.
Marc linked it directly to the electrical thread of uniqueness in their own lives and to their obligation to find and follow it. It means a lot to them not to have this framed as a "head vs. heart" or "mind vs. body" conundrum""in his teaching the two are inseparable and give access to each other. Marc's work speaks to students in a remarkable way""they often seem to have an almost instinctive feel for and response to what he is saying, which does give the sense of an evolutionary process unfolding. I have written about his impact in this class before and will do so again.
Marc also met with a group of faculty members across disciplines""arts, science, religion, literature, language, history-- in a book group that meets every week for conversation on what/how/why we teach and learn. With Marc's visit we focused on the capacity to teach certainty in a post-postmodern world in which truth has been so radically deconstructed that hardly anyone uses the word""except for the passionate but limited attempts at re-construction by fundamentalists in every religion and political philosophy. We discussed the ways that the truths of science can become absolute--often nowadays by default, when the truths of the humanities mute themselves at Exeter and in the larger world.
This content is restricted to site members, you need a
FREE
membership to view the full content.
If you are an existing user, please login
Click here
.
New users may register below
Click here
.
X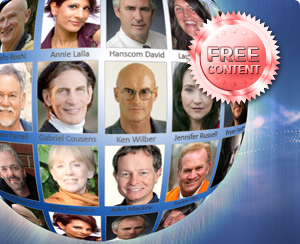 Free Membership