Integral Project Development: a way to consciously and actively participate in the Evolution of LOVE

By Kerstin Tuschik
So, alright: Let's talk about Love!
For me, Love has always been the One force that moves the whole universe: the mysterious drive behind the big bang, the cosmic glue that linked elementary particles to atoms, atoms to molecules, molecules to cells, cells to organisms, up and up the evolutionary spiral until we get to human beings. And of course it doesn't end here, but continues to expand our consciousness and drives our social and cultural development as a species as well as on a very personal scale.
Love for me is another name for God.
Yet, if all of this is so, why is there so much suffering in the world? Why do people kill each other in wars about their respective worldviews? Why do more than 900 million people suffer from hunger worldwide while we are throwing food away, and we would technically be able to supply everyone with enough food? Why"¦? (Fill in your favorite Why here!)
The evolution of Love depends on us! God depends on us!
Growing up – responsibility for the creation process
The childhood of humanity is over, collectively we have approached adolescence with all the chaos this brings, and at least some of us are starting to grow into adulthood. Growing up here means to become conscious co-creators, partners of God, of Love, of evolution, and of course this also brings increased responsibility. Our actions and non-actions have an impact on All-That-Is. Let's not become paralyzed by this, but do our homework to learn to master the creation process"¦
This content is restricted to site members, you need a
FREE
membership to view the full content.
If you are an existing user, please login
Click here
.
New users may register below
Click here
.
X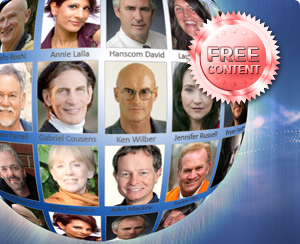 Free Membership
Trackbacks/Pingbacks