Marc Gafni and Ken Wilber continue the Unique Self dialogues with a segment of great interest to anyone concerned about healing modalities. Beginning with the opening question, "What would a Unique Self therapy look like?" and continuing on to groundbreaking discussion of nondual spiritual practice, this exchange provides numerous insights. From Wilber's perspective, the essence of Unique Self therapy is uncovering the lies that we tell about ourselves, including lies about our grandeur. Wilber and Gafni concur that the Tibetan Buddhist practice of yidam (or "divine pride") offers valuable wisdom that can be adapted for use within an integral Unique Self healing context.
This clip is a 16-minute excerpt which follows immediately from Part 7 on Unique Shadow. In the previous conversation, the pandits conclude that uniqueness paradoxically appears as a spontaneous level of consciousness at "second-tier," the structure in which consciousness becomes more capable of looking at itself. They saw that key in charting the Unique Self's position and understanding the nature of shadow is understanding is the relationship to levels of consciousness.
This content is restricted to site members, you need a
FREE
membership to view the full content.
If you are an existing user, please login
Click here
.
New users may register below
Click here
.
X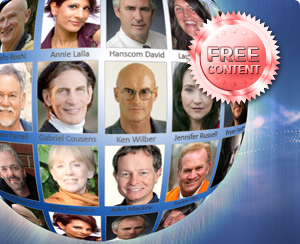 Free Membership