by Ken Wilber
I would like to take a slightly different approach to this month's column, and instead of continuing to outline an integral approach to spirituality, give an example of its use in the real world. What I am doing in this column is quite different from the other columns on Beliefnet (namely, give a serialized overview of an integral spirituality, which can get somewhat tedious). So, let's take a break.
What follows is a foreword I wrote for a not-yet-published book called Soulfully Gay, by Joe Perez. Joe is just now seeking a publisher, so you won't yet find his work on Amazon. I won't spoil what he's written by telling you the plot, but I hope you enjoy this note from the heart and see it as an example of integral thinking in action.
This content is restricted to site members, you need a
FREE
membership to view the full content.
If you are an existing user, please login
Click here
.
New users may register below
Click here
.
X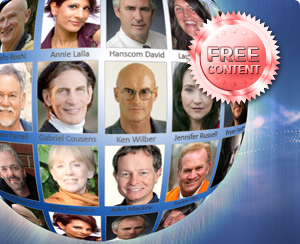 Free Membership