Unique Self Dialogue Part 7: Ken Wilber & Marc Gafni
Conventional understandings of the shadow (the term first used in psychology by Carl Jung to describe the unconscious) leave many students of psychology befuddled or confused. Ken Wilber and Marc Gafni have charted groundbreaking perspectives on shadow which deepen our awareness of what it means to be human and how we can lives more fully conscious lives. Wilber's contribution, described in Transformations of Consciousness as well as other books, connects shadow to issues in the navigation from one fulcrum of consciousness to the next. Gafni's contribution, articulated in Your Unique Self, describes shadow as a distortion of Unique Self or an unlived part of one's unique story.
Listen to the dialogue and read a partial transcript:
This content is restricted to site members, you need a
FREE
membership to view the full content.
If you are an existing user, please login
Click here
.
New users may register below
Click here
.
X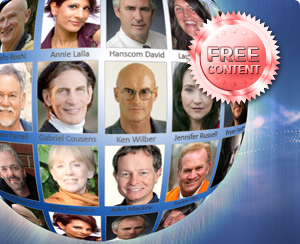 Free Membership