Elliott Ingersoll: Integral Psychology Essays
Below you find abstracts and excerpts from Essays and Books by Integral Psychologist and Associate Academic Director for CIW Dr. Elliott Ingersoll. You need to be logged in to download the essays and book excerpts.
Elliott Ingersoll is a licensed psychologist and clinical counselor in Ohio. He is professor of counseling/counseling psychology and "Distinguished Faculty Member" at Cleveland State University. His research interests span a broad spectrum including psychopathology, mental health diagnosis, psychopharmacology, and spirituality in counseling and psychotherapy. He has authored or co-authored six books and dozens of peer-reviewed papers and book chapters on mental health related topics.
Elliott has been inspired and influenced by the Free Thought movement of the late 19th century and particularly by Robert Green Ingersoll, a leading freethinker of that time. He believes the most important skill for a human being is critical thinking seasoned with compassion. Elliott also is a singer/songwriter and creator of "FreeThought Folk Music" which he performs throughout Northeast Ohio. His CD "American Infidel" was released in 2013.
He has worked with Ken Wilber and the Integral Psychotherapy Team at Integral Institute since 2004 developing the Integral Psychotherapy approach. Integral Psychotherapy draws upon all validated psychotherapeutic approaches to help clients deal with psychological symptoms or live more fulfilling lives by removing barriers that come from living unconsciously. As an Integral Coach, he helps clients take action through motivation, methods of inquiry, and assisting clients in using the Integral Model to achieve their goals and improve their lives.
The Self-System in Integral Counseling
R. Elliott Ingersoll and Susanne R. Cook-Greuter
The authors introduce the integral model of the self-system and, using that model, describe the dynamics of healthy growht and the development of psychogenic pathology. Self-identification is described as "sliding" in nature, and stage theories for self-related lines are outlined to help clinicians understand the characteristics of each stage the self may slide into. The authors outline K.Wilber's (2000a) metaphor of ladder, climber, and view to describe both healthy development and the development of pathology. Constructs of translation and transformation are described in the context of ladder, climber, view, and the authors conclude by summarizing clinical approaches to problems in translation.
Ingersoll, R. E. & Cook-Greuter, S. (2007). The self system in Integral counseling. Counseling & Values, 51 193-208.
Download below
An Integral Approach to Spiritual Wellness in School Counseling Settings
R. Elliott Ingersoll and Ann L. Bauer
Spirituality is a dimension of humanness and spiritual wellness is a construct that reflects spiritual health. This article describes how Wilber's (1995) Integral Model can be used to integrate spiritual wellness into school counseling settings. This includes behavioral, psychological, cultural, and social dimensions accross lines and levels of development.
Ingersoll, R. E. (2004). An integral approach to spiritual wellness in school settings. Professional School Counseling, 7, 301-308.
Download below
Spirituality, Religion, and Counseling: Dimensions and Relationships
R. Elliott Ingersoll
Although United States culture is experiencing a resurgence of interest in spirituality, little work has been advanced that specifically operationalizes definitions of spirituality or discusses the relationship between spirituality and religion. In addition, there is an absence of literature addressing how counselors may work with explicitly spiritual issues in the counseling session. This article aims to describe spirituality, discuss spirituality in relation to religion, and approach spiritual issues in the clinical setting.
Ingersoll, R. E. (1994) Spirituality, Religion, and Counseling: Dimensions and Relationships, Counseling and Values, 38, 98 - 112.
Download below
An Integral Approach for Teaching and Practicing Diagnosis
R. Elliott Ingersoll
Psychologists and other students training to be mental health professionals are required to learn how to use the Diagnostic and Statistical Manual of the American Psychiatric Association. Needed, however, are approaches to the instruction and practice of diagnosis that incorporate the transpersonal domain as well as holistic perspective of clients. This paper describes an approach to supplement the standard 5-axis DSM diagnosis using Ken Wilber's Integral Model.
Ingersoll, R. E. (2002). An Integral Approach for Teaching and Practicing Diagnosis. The Journal of Transpersonal Psychology, 34, 115-127.
Download below
Spirituality and Counseling: The Dance of Magic and Effort
R. Elliott Ingersoll
I tell my students and clients that life is a combination of magic and effort. If you put forth the effort, the magic usually meets you half way.
I am not claiming that there are guarantees, that life can be controlled, or even that everyone gets a fair shake. Some people seem to put forth no effort and get more magic than David Copperfield. Others seem to give 110 percent, and the magic moves slowly. I am not claiming to have some secret, esoteric insight. I am stating, based on my experience, that there is magic and there is effort. I call the combination of the two "life" and the process of tuning into the magic "spirituality." Since counselors' main job is helping clients get more deeply in touch with life, it only makes sense that they integrate spirituality into their work.
Ingersoll, R. E. (2007). Spirituality and counseling: The dance of magic and effort. In O. Morgan (Ed.). Counseling and spirituality: Views from the profession (pp. 230-247). New York: Lakasha Press.
Download below
Gentle Like the Dawn: A Dying Woman's Healing
R. Elliott Ingersoll
This article recounts the author's counseling relationship with a client who was a nursing home resident. The article describes the client's spiritual experiences and their impact on both the client and the counselor.
Ingersoll, R. E. (2000). Gentle like the dawn: A dying woman's healing. Counseling and Values, 44 129-134.
Download below
Religion, Guilt, and Mental Health
Christopher M. Faiver, Eugene M. O'Brien, and R. Elliott Ingersoll
This article reviews the constructs of religion, guilt, and mental health and explores relationships between these constructs as they pertain to the counseling profession. General therapeutic approaches are identified and summarized for counseling practice.
Faiver, C. M., O'Brien, E., & Ingersoll, R. E. (2000). Religion, guilt and mental health. Journal of Counseling & Development, 78, 155-161.
Download below
Evil and Counseling
R. Elliott Ingersoll
When I praise things god-like, I find evil in the Gods. - Philoctetes
Great human suffering exists in the world. Some of this suffering is endemic to the existential givens of the human condition (aging, disease, and death). Some is the result of complex human dynamics that lead to conflict on various levels--in our homes, in our schools, on our streets, and between our nation states. As many spiritual leaders have taught, suffering seems to be woven into the fabric of life. Many of us become counselors to ease human suffering, accepting that we will never erase suffering from the human condition. Some suffering, far from being caused by esistential givens, is clearly unnecessary and deeply malevolent.
From: Faiver, C. M., Ingersoll, R. E., O'Brien, E., & McNally, C. (2001). Explorations in Counseling and Spirituality: Philosophical, practical, and personal reflections. Pacific Grove, CA: Brooks Cole.
Download below
This content is restricted to site members, you need a
FREE
membership to view the full content.
If you are an existing user, please login
Click here
.
New users may register below
Click here
.
X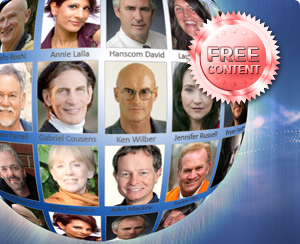 Free Membership