Unique Self & Sacred Activism
From the perspective of Unique Self, Sacred Activism is our Unique Obligation or what Buddhists have called the bodhisattva vow. In the words of Marc Gafni:
Your Unique Self creates your Unique Obligation and Unique Vow. First Person: In the Buddhist tradition, the bodhisattva is one who seeks buddhahood through practicing noble action. The bodhisattva vows to postpone his or her complete awakening and fulfillment until all other beings are awakened and fulfilled. The determining factor in his or her actions is compassion, moved by the highest insight and wisdom. The realization of Unique Self may be regarded as bodhisattva activity - the unique manifestation of wisdom and guidance. The Unique Self bodhisattva vow is an expression of evolutionary joy and responsibility, even as it is a commitment to the fulfillment of your evolutionary obligation.
Or in other words from the same article by Dr. Marc:
To be loved is to be obligated. In the language of the second-person mystics - the human being is obligated as the core essence of being alive to engage in imatatio dei - the imitation of god. The second person mystics now go the next step (and this is Rumi, Hafiz, Ibn Arabi, Akiva, Luria, Augustine, Aquinas, and the whole gang.) We are commanded by consciousness itself to be "like god." To partner with God in the healing and transformation of all that is.

But, how can you be like God if we do not know God? Ahhh. Remember there is one thing we DO KNOW about God. God is Creative. Consciousness is Creative. Creativity is the essential manifest quality of Consciousness. So, therefore: Just as God is creative, so you be creative. To use biblical language, just as God stood as the abyss of darkness and said "Let there be light," so too shall you stand creatively at the abyss of darkness and say let there be light. Just as God creates worlds, so too shall you as God's partners be a creator of worlds.

God in the second person, who holds you and loves you, has but one wild, ecstatic, rigorous, and uncompromising demand: "Be my creative partner in the healing and transformation of the world. Evolve consciousness, and fix the broken places with Me - because I cannot do it without you. I need your service. My gift to you in love," whispers God in our ear even as She caresses our heart, "My gift to you is to make you my partner and allow Myself to be - at least in part - dependent on you!"
Read the whole article below...
Reclaiming obligation at second tier consciousness
What does it mean to answer the call?
This content is restricted to site members, you need a
FREE
membership to view the full content.
If you are an existing user, please login
Click here
.
New users may register below
Click here
.
X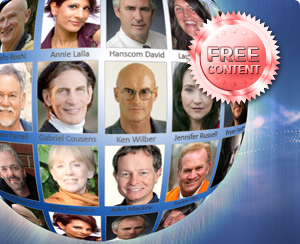 Free Membership