Integral Planet: Be All In for All Life - Videos by Marc Gafni
Introduction
One of the core tenets of an Integral Planet and a World Spirituality based on Integral Principles is to be All In for All Life. The way you do that is through the twin principles of Unique Self and unique responsibility or obligation.
The word "obligation" seems frightening for most of us, but in World Spirituality we have evolved the notion of obligation. We haven't done away with it as so much of the human potential or New Age movement have done. And we haven't mythologized it as so many of the traditions have done.
Your unique obligation is your way of loving and engaging All-That-Is. To be All In for All Life, you incarnate through these twin principles to be described in the following videos.
Part 1

To be All in for All Life at its core is not an option but an obligation.
This content is restricted to site members, you need a
FREE
membership to view the full content.
If you are an existing user, please login
Click here
.
New users may register below
Click here
.
X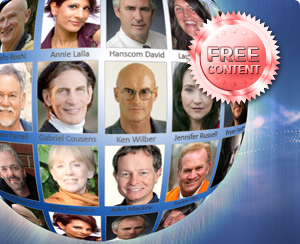 Free Membership