Excerpt of the Essay by Dr. Marc Gafni:

In their 2013 ITC conference presentation, Marc Gafni and Sally Kempton will explore "Integral God: Sacred Activism and Falling in Love with the Divine." To explore this, they will consider two models of self in evolutionary mysticism and why these models matter. Both models emerge at the time of important updates to the source code of enlightenment. The first update is the understanding that all of reality, including spirit, is evolving, and this is a shared understanding of both Unique and Authentic Self teachings. The second update to the source code of the enlightenment teachings can be understood as the emergence of the awakened personal function, and this is a key area of divergence between the Unique and Authentic Self teachings. Read more in this excerpt from the introduction of the essay :
Unique Self and Authentic Self in Context:
Within the Integral context, two ways of thinking about self have emerged which are distinctive both in their shared contours and significant distinctions. One framework or model has been called Authentic Self, and the other, Unique Self.[i] Their implicit assumptions suggest both a shared worldview and subtle but important distinctions in their vision of the ideal homo religiousus. These distinctions are foundational with vast implications in virtually every dimension of life, and therefore, need to be laid out with clarity and precision. Each suggests a different understanding of what it means to wake up from the narrow identity as a separate self or ego self into a more enlightened and correct identity as, respectively, Authentic or Unique Self.[ii]  Both the Unique Self and Authentic Self models locate themselves within the context of classical mystical enlightenment teaching. Neither emerges from a western flatland paradigm which views the self as an isolated and discrete unit, or what has been called a skin-encapsulated ego. For both Unique Self and Authentic Self, the first major step towards enlightenment is the realization that the person is not merely an ego or separate self, but rather that the person's true identity is their absolute, essential, or true self.
This content is restricted to site members, you need a
FREE
membership to view the full content.
If you are an existing user, please login
Click here
.
New users may register below
Click here
.
X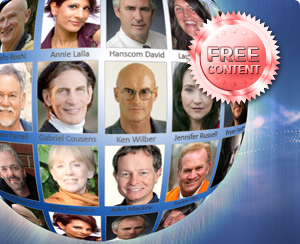 Free Membership