Editorial remark from Integrales Forum: We've added this essay by Mariana Caplan, American bestselling author and expert in the field of teacher-student-relationship about the criteria for spiritual teachers and their students to our collection. It is not a direct response to the position paper but touches some of the central points of the discussion.
Rarely does a week of my life go by, without someone writing to me either looking for a spiritual teacher, confused about a spiritual teacher, or upset by a deep disillusionment by their spiritual teacher. The question of the spiritual teacher is a perennial question that in many ways is so less real and relevant among seekers as it was 500 years ago. The difference is that the stage is different. Unlike the great Buddhist hero Milarepa who transversed the Indo-Tibetan subcontinent by foot and then built nine houses before his teacher would begin to instruct him, we can simply click on google and within minutes have access to almost every prominent spiritual teacher there is, living or dead, and likely even some type of cyber-transmission.
In other words, the longing for guidance, the ambivalence about seeking the wrong kind of guidance, the hurt by having been guided poorly, are all great themes in world mysticism, but what is relevant to most of us today is: How am I going to approach this matter? What are the real, gritty questions that I must ask, and murky psychological areas in a potential teacher as well as in myself, that I need to consider when approaching a spiritual teacher? How can I distinguish between various teachers? How can I protect myself from getting into a less-than-holy situation and badly disillusioned? How do I do this in a way that is intelligent and not a waste of my time?
There is both a problem, and a value, to attempting to define criteria for spiritual teachers, as well as for us as spiritual students, who are no less responsible for challenges with our challenges with spiritual teachers as they are for themselves. At best, criteria for spiritual mastery offer highly generalized guidance pointing in the direction of where to look when considering a teacher -- a framework for making rudimentary distinctions. At worst, a set of defined criteria is a rigid and subjective moral code that ego creates to protect itself from those techniques in the teacher's bag of tricks that might undermine its autonomy. Criteria for spiritual studenthood can help us to evaluate if deep engagement with a spiritual teacher is what we really want, or if we will end up in over our heads. It empowers us with self-responsibility and discernment when engaging with spiritual teachers.
Criteria for Teachers
This content is restricted to site members, you need a
FREE
membership to view the full content.
If you are an existing user, please login
Click here
.
New users may register below
Click here
.
X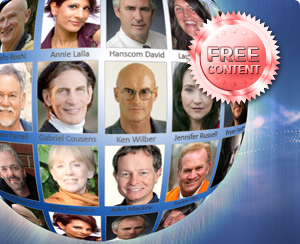 Free Membership