By Joe Perez
On Integral Thinkers, I post the first in a series of columns on what I am calling integral phonosemantics. The topic of the first column is the significance of the sound symbolism for the English word "awake." I suggest that the very sound of the word offers us a picture or enactment of the phenomenon of enlightenment.
From "My Philosophy of Life Begins with "Awake-ness":
Language, I discovered, possesses a wisdom only glimpsed darkly by the New Age books on numerology which promise to tell you how your destiny is determined at birth by your given name. Language is magical, but not in that sort of way. Everything essential about awakeness that I already knew was already available to me simply by listening to the sound of the word broken down into its parts (called phonemes), and then feeling carefully into my body as it pronounced the word. I began to recover lost knowledge of the word by feeling proprioceptively.
The phonosemantics (sound symbolism) of the word "awake" align with the story I will tell you about awake-ness in the English language. The word begins in a neutral /É™/ vowel, in linguistics, schwa, a term meaning that an unobstructed breath is pronounced in the middle of the mouth's vertical axis and the center of the mouth's horizontal axis.
From there, out of absolute neutrality, it finds its "way," a sound symbol that begins with /w/, the labio-velar approximant consonant, meaning that it is made by articulating with the lips and dorsum, the back part of the tongue. In my comparative studies of sound symbolism in conjunction with a wide variety of cross-cultural maps of subtle energy, I concluded that in terms of the traditional Chinese vocabulary for subtle energy, there is no English vowel more yin than /É™/.
Thus, at the outset, the phoneme connotes something which begins in utter neutrality or formlessness and then begins a process. The sounds are labial (articulated with the lips), which my study of sound symbolism suggests that being at the front of the mouth convey the undertone of beginnings to things. For instance, when /b/, the voiced labial fricative, starts a word it symbolizes such things as "Big Bang," and "Begin" and "Be.")
This content is restricted to site members, you need a
FREE
membership to view the full content.
If you are an existing user, please login
Click here
.
New users may register below
Click here
.
X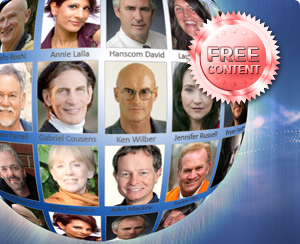 Free Membership