by Sally Kempton
Originally posted on Patheos.
Roberta approaches me during a break in an urban workshop. Retreats and workshops, she explains, leave her feeling so wide-open that she'll often find herself picking up other people's energy and moods. She'd left the workshop the night before, gone out on the street, and felt overwhelmed by the Saturday night energy of the city. Not just the cars honking and the music, but the people who passed her by, and even her own boyfriend.
I look at her""tall and blonde and thin""and asked her if in general she feels vulnerable. She burst into tears. "I want to be open," she said. "But I feel so raw!" Raw, in this case, is another word for vulnerable. And Roberta's struggle is a real one.
If you've done much yoga, meditation, or even deep psychological work, you may have felt something similar. When I was first spending time around my teacher, the energy generated in meditation would sometimes leave me feeling weepy and irritable, hypersensitive, even overwhelmed. No one had ever told me that the first (and many subsequent) stages of opening the heart could feel like exposing a wound, or like taking the lid off of a Pandora's box of old, unprocessed griefs and fears.
Nor did I realize, until years later, that fielding these feelings of vulnerability is not optional, nor even personal to me, but an actual part of the yogic process. Yoga, after all, is not an escape from life, but a way of taking yourself into life's pulsing heart. As you do that, you will inevitably meet your own vulnerability. Just as vulnerability and rawness are synonymous, so are vulnerability and openness. In other words, to find your way to true openness of heart, you need to pass through the forest of vulnerability.
This content is restricted to site members, you need a
FREE
membership to view the full content.
If you are an existing user, please login
Click here
.
New users may register below
Click here
.
X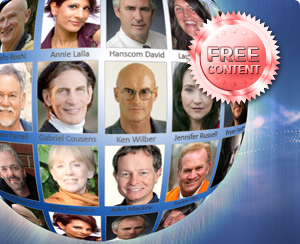 Free Membership
5

Responses to "Finding the Vulnerable Heart, Part One"
Trackbacks/Pingbacks