By Hans Jecklin
When, more than 40 years ago, I undertook my first steps into the cosmos of Jungian psychology, I was soon confronted with the opposition of an "I", the person I am in this life, and the "Self" that Carl Gustav Jung understood as both the source and fulfillment of the "I" or as the prior source of potentials for the "I" to manifest in life. Jung was aware of the danger for the "I" to identify with this "Autonomous Reality" or "Divine Archetype" and warned of ego-inflation when a person would - even unconsciously - try to occupy or control that higher reality.
This mostly intellectual differentiation of "I" and "Self" accompanied me for a long time after I started my spiritual search. The longing for the direct experience of God had not only led me beyond psychology, but also to quit the reformed (Christian) church that had been my parents' choice. I then spent nearly twenty years of practicing Zazen, Tao Yoga and Kashmir Shivaism and went through many dis-illusions, having mis-taken the impermanent for the eternal, until finally grace took over.
This content is restricted to site members, you need a
FREE
membership to view the full content.
If you are an existing user, please login
Click here
.
New users may register below
Click here
.
X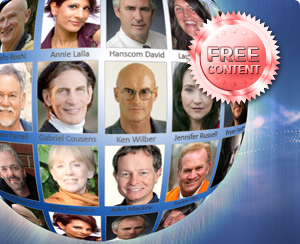 Free Membership
One

Response to "Exploring the Unique Self and beyond … Discovery and Gratitude (Part 1)"
Trackbacks/Pingbacks