By Marc Gafni
One of the simplest definitions of sanity used in the psychological literature is knowing who you are. To be sane is to know your identity, to recognize your name.
For example if I tell you that my name is Ken Wilber when my name is really Marc Gafni and I insist on being called Ken Wilber there is a fairly good chance that I am a bit insane. Or more than a bit. Because I am claiming a name not my own and I do not know my true identity. But the distance between the identity of Marc and Ken is relatively small, actually almost negligible, when compared with the vast distance between my separate self and true self.
The distance between the belief that I am but a skin encapsulated ego, merely Marc, and the knowing which literally blows my mind that I am True Self--and that the total number of true selves is one--is literally infinite. To be sane is to know that I am not merely a separate self but true self. From the place of true self, I am able to access not only my limited power, knowing, creativity, and love, but rather all of the power, knowing, creativity, and love in the universe flows through me.
This content is restricted to site members, you need a
FREE
membership to view the full content.
If you are an existing user, please login
Click here
.
New users may register below
Click here
.
X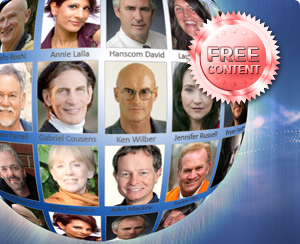 Free Membership