From Your Unique Self by Dr. Marc Gafni.
The isolated ego is the root cause of murder, war, and virtually all human suffering. The ego feels its own fragility, its limits, and its ultimate powerlessness. As a result, the ego grasps for ways to assert power and experience aliveness. This causes the acting out of all forms of shadow. When you deconstruct your mistaken identity with the separate-self ego, and instead identify with your distinct path in the seamless quilt of the Uni-verse, the fear dissipates and the love returns. When the contraction of ego uncoils, your Unique Self experiences all of the good—personal love, responsibility, compassion, ethical action, activism, and all the rest—that you previously thought was accessible only through your assertion of a separate self.
The choice between personal love and immersion in True Self is a false choice. There is no contradiction between them whatsoever: The West—motivated by love and the desire to end suffering—affirmed the separate self because it thought this was the only way a person could gain the goods of the encounter, namely personal love, responsibility, contact, intimacy, accountability, compassion, and care. This was a mistake; all of those goods may be realized through the encounter between two Unique Selves who are not separate from each other, but consciously part of the same seamless coat of the Uni-verse. Personal love does not require two separate selves.
Further Discussion:
Here is an excerpt from Dr. Marc Gafni's writing on the relationship between personal or relative love and absolute love.  As he says above in this distinction, "The choice between personal love and immersion in True Self is a false choice." Elaborating on this further, Dr. Marc says:
This content is restricted to site members, you need a
FREE
membership to view the full content.
If you are an existing user, please login
Click here
.
New users may register below
Click here
.
X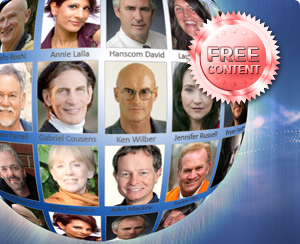 Free Membership
Trackbacks/Pingbacks