Interiors, Face, and the Reconstruction of Eros
By Dr. Marc Gafni

Summary: The four faces of eros, described by Marc Gafni in this excerpt from Mystery of Love (2003), are 1.) being on the inside, 2.) fullness of presence, 3.) desire, and 4.) interconnectivity of being. As Marc describes, with its mystical role in these four expressions, the face itself is the truest reflection of the erotic. In the flow of eros, we access the experience of being on the inside of God's face, which Marc explores here through the Temple mystery of the sexually entwined cherubs atop the Ark who are positioned face to face; the Hebrew word "panim," which means "inside, face, and before;" and the erotic experience of having a true face-to-face conversation. This significant passage from Mystery of Love invites you to embody the erotic—which is modeled but not exhausted by the sexual—more deeply in your own life.
Eros has many expressions. Each expression is hinted at in the temple mysteries. There are four faces of eros which, when taken together, form the essence of the Shechina experience. In this essay, we will explore the erotic understanding which forms the matrix of the secret of the cherubs and informs every arena of our existence. As we shall see, at the very heart of Hebrew tantra was a very precise and provocative understanding of the relationship between love, sex, and eros. This will open us up to a whole new understanding of our sexuality and will show us the way to erotically reweave the very fabric of our lives in more vivid patterns, sensual textures, and brilliant hues.
The First Face of Eros: On the Inside
"What lies behind us and what lies before us are tiny matters compared to what lies within us." – Ralph Waldo Emerson
The cherubs in the magical mystery of Temple myth were not stationary fixtures. No, these statues were expressive, emotive. They moved. When integrity and goodness ruled the land, the cherubs were face to face. In these times, the focal point of Shechina energy rested erotically, ecstatically, between the cherubs. When discord and evil held sway in the kingdom, the cherubs turned from each other, appearing back to back instead of face to face.1 Back to back, the world was amiss, alienated, ruptured. Face to face, the world was harmonized, hopeful, embraced. Thus, face to face in biblical myth2 is the most highly desirable state. It is the gem stone state of being, the jeweled summit of all creation. Face to face, to be fully explicit, is a state of eros.
This content is restricted to site members, you need a
FREE
membership to view the full content.
If you are an existing user, please login
Click here
.
New users may register below
Click here
.
X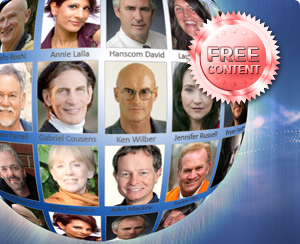 Free Membership