Success 3.0 Summit & Vision
The first Success 3.0 Summit, this amazing gathering from October 30th to November 2nd, 2014 in Boulder, Colorado of the world's leading thinkers, entrepreneurs, and change-agents that was co-initiated by the Center for Integral Wisdom was a wild success.
Among the speakers were thought leaders like Tony Hsieh (CEO, Zappos Inc), Arianna Huffington (Editor in Chief, Huffington Post), Alanis Morissette (Singer/Songwriter & Activist), Blake Mycoskie (Founder, TOMS Shoes), Barbara Marx Hubbard (Author, Social Innovator, Evolutionary Thought Leader), Michael Franti (Lead Vocalist of Spearhead & Activist), Casey Sheahan (former CEO, Patagonia), Lynne Twist (Global Activist & Author), Adam Bellow (Vice President, Harper Collins), Ibrahim Husseni, Business leader, Ben Jealous (former President & CEO of the NAACP), DJ Spooky (Composer, Musician & National Geographic Emerging Explorer), Tom Chi (Innovator & Founder, Google Glass), Jack Canfield (Author, Chicken Soup for the Soul), and many others.
Watch this montage of Marc Gafni's talks from the Success 3.0 Summit 2014 on the new Outrageous Love Story the world needs so desperately:
Dialogue
Watch and listen to John Mackey, CEO of Whole Foods and author of Conscious Capitalism (together with Raj Sisodia), and Marc Gafni, Director of the Center for Integral Wisdom and author of many books including Your Unique Self, talk about a new vision of Success for the new millennium.
They track back the many meanings of the word Success and its literature to the beginning of mankind until they conclude that, in the words of Marc Gafni from the dialogue, "it has to be inclusive and at the same time have a hierarchy, meaning it's got to include the best of traditional, the best of modern, the best of postmodern, the best of 0, 1.0 and 2.0, and yet it's got to offer something larger."
Marc Gafni in the dialogue:
"So that's where we are, success 3.0, an Integral view that's got to be compelling. It's got to be an evolutionary attractor. ... It's got to be powerful. It's got to have alluring quality. It's got to be an invitation. It's got to be a myth that's worthy. It's got to be a new vision of what the Jedi Knight is. So, Integral 3.0, what might that look like?"
To watch the whole video, click here>>>
Read more about the 2014 Summit in the blog-post Success 3.0 and Second Simplicity: Unique Self Dharma Goes Mainstream.
And the journey continues. Stay tuned to the Success 3.0 Summit in 2015.
For more media on Success 3.0 click here>>>
Success 3.0: The Vision
by Marc Gafni, Kate Maloney & others
Every one of us holds an inner image of what it means to be successful. That inner image, determines our decisions and drives our destiny. That image is often not articulated in the explicit values of a culture. But it is etched by society in the unconscious lining of our hearts and minds. The success myth of a culture speaks most clearly to its vision and values. It is the very essence of the culture. The success myth of culture, even if implicit or unconscious, either inspires or corrodes the soul of every individual that lives inside of its invisible net.
Let us state it clearly. The dominant success myth of much of western society is primarily woven from the strands of financial prosperity, fame, and power. While these are not the only values of western society they are its primary barometers of success. Honesty and integrity have some real cache in our culture. They are however not associated with success. Spiritual practice has some value in society but it is not equated with success.
Goodness, truth and beauty still hold some sway in our minds and hearts that those associated with those values are not necessarily held to be successful. In our culture a successful man or woman is one who wields power over others, is financially prosperous or well recognized.
This content is restricted to site members, you need a
FREE
membership to view the full content.
If you are an existing user, please login
Click here
.
New users may register below
Click here
.
X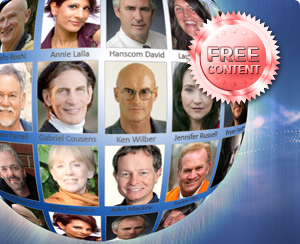 Free Membership