Executive Summary
In March 2012 a group of prominent business leaders""including CEOs from Whole Foods, REI, the Container Store, IDEO, and 1800Flowers.com""met at Esalen to promote a more conscious paradigm of innovation, entrepreneurship, and free market capitalism. Building on the platform of ideas already being advocated by the Conscious Capitalism movement, this was the second conference in an annual series at Esalen that is helping to catalyze a new paradigm for doing business, Conscious Capitalism, which advocates simultaneously optimizing the interests of all stakeholders including employees, customers, suppliers, investors, communities, and the planet, instead of maximizing shareholder value only. Recently, this new business paradigm has been gaining traction, as major companies realize that the conscious business paradigm is not simply a morally uplifting way to do business but actually results in greater economic gains and well"being for all constituents as well. Increasingly, this paradigm is showing that the embodiment of moral and spiritual values in the workplace also gives rise to greater employee productivity and customer loyalty.
In addition, during the second half of the conference the participants discussed new trends in innovation and design. Because governments cannot always solve troublesome social and ecological problems, creative design breakthroughs coming from the private, free market sector are likely to be applied more broadly in society. In particular, the cutting"edge innovation is revealing that open source and group collaborations often result in the smartest solutions that are most likely to endure.
Overall, this conference series aims to restore the nobility of free enterprise, the integration of business with society, and the spirit of innovation as the true cornerstones of capitalism. A more spiritually integrated, value"laden, socially collaborative, and ecologically sensitive""that is, conscious""form of business practice is now emerging. What follows is a summary of some of the best practices and emerging trends
Monday
On Monday morning, the Director of the Center for World Spirituality, MarcGafni, launched the week's conversations by suggesting that the conscious business paradigm is effectively integrating the Enlightenment of the West (individual dignity and free enterprise) with the Enlightenment of the East (mystical apprehension of the transcendent unity of humanity and life). When brought together into a new synthesis, these two Enlightenments reveal that one does not need to be separate from the concerns of others when living out one's "Unique Self" (Gafni's term). As Gafni has put it:
This content is restricted to site members, you need a
FREE
membership to view the full content.
If you are an existing user, please login
Click here
.
New users may register below
Click here
.
X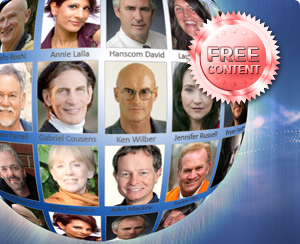 Free Membership
Trackbacks/Pingbacks