(part 5)
God in the First Person:
"All at once I found myself wrapped in a flame-colored cloud. For an instant, I thought of fire and immense conflagration somewhere close by in that great city; the next I knew that the fire was in myself. Directly afterward there came upon me as sense of exultation, of immense joyousness accompanied or immediately followed by an intellectual illumination impossible to describe. Among other things, I did not merely come to believe, but I saw that the universe is not composed of dead matter, but is on the contrary, a living presence; I became conscious in myself of eternal life. It was not a conviction that I would have an eternal life, but a consciousness that I possessed eternal life then; I saw that all men are immortal, that the cosmic order is such that without any peradventure all things work together for the good of each and all; that the foundation principle of the world, of all worlds, is what we call love, and that the happiness of each and all is in the long run absolutely certain."
~R.M. Bucke
God in the Second Person addressing man:
I will be united with you in marriage forever
I will be united to you in marriage through justice and righteousness
I will be united with you in marriage through overflowing love and compassion
I will be united with you in marriage in complete trust
And you will erotically know the divine
Hosea the Prophet: 2: 21- 23
Only someone who lacks both of these realizations can identify all that is as merely a process or impulse. Realization teaches that the all that is expresses as a process or an evolutionary impulse, but that God is process plus personal, not process minus personal.
(part 4)
It is precisely this fellowship of prayer and prophecy, which we might refer to as the second face of God. In this pointing out instruction, God in the first person would be the face of god you feel flowing through you in meditation. God in the third person would be the face of God reflected in your radical amazement at the wonder and infinite intelligence displayed in every nook and cranny of existence. God in the second person is in the mystery of the encounter between God and Man. A relationship of intimacy is revealed between the finite and the infinite.  All of the infinite power, glory, and intelligence of the first person and third person of the divine were felt and revealed as relationship in the second encounter between the prophet and God. The precise flip side of prophecy is prayer. In their essence, they are the same. Both are expressions of the fellowship between man and God. The difference is simply this. In prophecy, God initiates and God invokes. In prayer, man initiates and man invokes.
This content is restricted to site members, you need a
FREE
membership to view the full content.
If you are an existing user, please login
Click here
.
New users may register below
Click here
.
Unique Self Essay by Julia Press, M.S.W.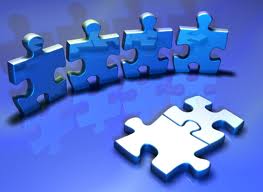 Let me begin by telling you that until about a month ago, I had not known of Marc Gafni.  My husband introduced me to Marc's Internet videos on Unique Self.  With enthusiasm he told me that Marc was saying so many of the things I have been bringing forward to our gathering community.  Upon watching the videos, the joy that burst forth from within me was beyond description.  I immediately sent away for YOUR UNIQUE SELF and RADICAL KABBALAH, Books 1 and 2.  I feasted on these sacred writings on each of the following three weekends.  Page after page, Marc was describing the very experiences and understandings that have unfolded over the years of my own being's evolution and in my work midwifing souls on the path of consciousness.  I felt I had known Marc for years.  For me, there is the added nectar of Marc's saturation with Kabbalah which has been and is in great part my own portal and path into the deep mystical realms of understanding and living life.
This content is restricted to site members, you need a
FREE
membership to view the full content.
If you are an existing user, please login
Click here
.
New users may register below
Click here
.
We are pleased to be able to share with you the inspiring poem below, written and submitted by Shalom sangha member and energy healer Cerridwen following the Shalom Mountain Wisdom School in Livingston Manor, NY, October 10-13.  Dr. Marc Gafni, Wisdom Teacher in Residence at Shalom, unfolded teachings on Pleasure, Addiction, and Eros at this retreat, and the sangha celebrated together the Outrageous Love dharma. Cerridwen says the retreat experience moved her closer to this draft of her poem.
This content is restricted to site members, you need a
FREE
membership to view the full content.
If you are an existing user, please login
Click here
.
New users may register below
Click here
.
Are you wanting to bring your Unique Self deeper into your relationships? Are they truly finding more intimacy, play, growth, and fulfillment your deep longing knows is true?
Then circling is a practice that can breath new life into spiritual work and a great vehicle for those wanting to express their unique gifts with others.
What is Circling?
It's relational group meditative practice that develops our capacity to skillfully bring our attention and appreciation into connection with others. With careful guidance and group presence, individuals can start to develop a deeper trust in the inherent intelligence in themselves and other. Circling Europe has been deeply inspired by Unique Self teaching and has found this practice to be one of the premier ways of deepening into this great dharma.[Read more…]
from No Boundary by Ken Wilber
It should be apparent by now that shadow projection not only distorts our view of reality "out there," it also greatly changes our feeling of self "in here." When I project some emotion or trait as shadow, I still continue to perceive it but only in a distorted and illusory fashion""it appears as an "object out there." Likewise, I still continue to feel the shadow, but only in a distorted and disguised fashion""once the shadow is projected, I feel it only as a symptom.

Thus, as we have just seen, if I project my own hostility toward peo­ple, I will imagine that people are harboring hostile feelings for me, and thus I will begin to feel a creeping fear of people in general. My original hostility has become my projected shadow. So I "see" it only in other people and I feel it in myself only as the symptom of fear. My shadow has become my symptom.
Please join Sally Kempton and Marc Gafni at Esalen October 18-20 for an astonishing weekend experience of Evolutionary Love Practice.
There are two practical inquiries that will sit at the core of all of our sacred play:
What does it take to live your life in love?
What does it mean to be lived as love?
The 4th Annual World Spirituality Retreat
"Falling in Love with the Divine: Devotion and Tantra of the Heart"
October 18-20
During this weekend, we (Sally Kempton and Marc Gafni) promise to help you discover some real answers to these questions, which are rich with potential to transform the rest of your life.
Back in the 70s, a little book called The Lazy Man's Guide to Enlightenment swept the spiritual world. Its message was simple: Enlightenment does not require heavy effort and asceticism. It only requires that you choose love in all circumstances. Making this simple insight alive and real in your life is the change that changes everything.
We each individually realized this insight during times when we were searching for light in the complexity of our own lives, and something deep within us recognized that choosing love in all circumstances is the secret. We also both knew that just deciding to love in all circumstances is not enough.
You can't just decide to love. You need to find out how to kindle love in yourself. You need to practice love. You need to understand the different forms and levels of love. And you need a way to keep kindling your love-core "" through meditation, through chant, through contemplation, and through "outrageous acts of love" that change not only your relationships, but you yourself.
That's what this weekend retreat – "Falling in Love with the Divine" – is about: Loving Your Way to Enlightenment.
We are excited to announce a programming change to start off the weekend workshop, "The Radical Path of the Outrageous Lover."
On Friday, October 4th, from 7:00-9:00 pm, Stuart Black replaces Warren Moe in the evening dialogue with Dr. Marc Gafni, entitled, "The Future of Love, Sex, and Eros!"
Stuart Black was the Director of the Core Energetics Institute for over two decades and is currently serving as President. He was also the creator of many classic Core Energetics events such as Take A Risk and the Core Spiritual Service.
Mr. Black and Dr. Gafni will spark a spirited and entertaining dialogue on The Future of Love, Sex and Eros!
To be a person of Torah, to be enlightened, is to live from the inside. To be an insider, to feel "" oh my God "" I have a place. It's important that I exist. I am called uniquely to do something in the world that nobody else in the world is capable of doing except myself. The experience of my irreplacability is the beginning of my joy. The experience of my replacability is the beginning of my depression. Life is about finding out, disclosing, revealing that I am an insider.[Read more…]
The Commitment to the Enlightenment of Fullness:
The journey begins with a recognition of the fullness and depth of reality and to the specific experience and innate dignity of every human life. Every human being has an innate right to participate with joy in the fullness and depth of reality.[Read more…]
"Mystic philosopher Teillhard de Chardin writes, 'The farther we penetrate into matter by means of increasingly powerful  methods – the more we are overawed  by the interdependence of all the parts.'  In the beautiful image of Mahayana Buddhism,  speaking accurately for the Kabbalah as well, the universe can be likened to a vast net of jewels–the reflection from one jewel contained in each. In the words of Isaac of Homil, and countless Hebrew mystics over the ages downing whiskey in European shtetls or running ecstatically through Jerusalem's ancient streets, 'Alt is Gud v'Gud ist Alt — All is God and God is All!'
The Hebrew phrase or koan of "loosen the reins" is too wonderful not to share with you. "Harpeh et HaMoshchot." Harpeh, meaning "loosen," is also the word for heal. There is something powerfully healing in letting go of the tightness – loosening the fixities. The word for reins, moshchot, also means attraction or desires. Let your desires breathe; your deepest attractions are wise. Listen to them.
Implicit in the sexual circle are three levels. Circle: unchecked raw sexuality.  Line: sexuality delimited and controlled by ethics.  Circle: The Secret of the Cherubs.  The sexual models but does not exhaust the erotic. This is not an abandonment of ethics. It is a higher ethic which has absorbed the sacred intrusions of the line even as it  reintegrates the primal longings of the circle. Eros and Ethics merge.
Dr. Marc Gafni
The Erotic and the Holy
The practice of prayer is a teaching to the human being about the identification of genuine need. What is it that I truly desire? This is the sense of the popular aphorism, "Be careful what you pray for." the prayers I choose to bring to God, the deep desire with which I pour out my heart like water before the living god, must be my most true, intimate, and genuine desire. Prayer is thus a spiritual exercise in the clarification of desire. Thus, side by side with spontaneous prayer and the creative prayer written by the individual who prays, there is also the prayer book written by the enlightened masters over the ages. It is not that their words necessarily contain mystical secrets to open the gates–although they well may–but rather it is that the prayer book is a great teaching on the identification of true desire.
Dr. Marc Gafni
The Dance of Tears
(in press)
Originally, creation was said to have been a one-time event, an erotic, divine implosion in which the primal line bisected the primal circle and cosmos poured forth. This image was recast by post Renaissance Hebrew mystics in the light of the re-ascendancy of circle consciousness. Hebrew Mystic Levi Isaac, for example, opens his commentary with a radical assertion: creation is happening every second. The force of love which is divinity is constantly pouring through existence. Indeed, it is existence itself.
The moment of creation is one of ecstasy. Creation is an erotic outpouring, emerging from our ability to step fully inside, to touch what Levi Isaac calls ayin and Buddhists would call the void, to let the fullness of being pour through you.  Levi Isaac, seeker of Eros, simply cannot accept  the alienating masculine line image of creation common to the medieval schoolmen. For them, creation is a one-time event, which while originally caused by God, takes place outside of God.  Levi Isaac insists in a God who inheres in all of reality, in the ecstasy of creative union, replayed constantly in an eternal now. In his insistence, it becomes so. Thus for Levi Isaac, Luria's image of circle being penetrated by line is the constant reality of existence. It is the yearning force of being – played over and over again.
We may at times lose touch with the interpenetration of line and circle, but is always present longing to be exposed.
At this key time in history we are called to evolve and embody Love, Sex and Eros! The sexual is the ultimate spiritual master. Deep understanding of the sexual is the ultimate guide to accessing the spirit in every dimension of our reality. To be a great Lover "" an Outrageous Lover in all facets of your being "" you must listen deeply to the simple yet elegant spirit whisperings of the sexual.
This event is a co-production with our Teaching Center Institute of INTEGRAL EVOLUTIONARY TANTRA in New York City.
Workshop: Oct 4 – 6, 2013
Fri 7–9 (free evening session)
Sat + Sun 10–5:30
Free Dialogue Evening! LOVE, SEX & EROS
Friday, Oct. 4 from 7-9 pm between Dr. MARC GAFNI
and WARREN MOE, Director, Inst. of Core Energetics
Please download the Flyer here for info on how to register.
To register for our Wisdom School at Shalom Mountain Retreat Center, October 10-13:
"Evolutionary Intimacy and the New Enlightenment": (more information below)

To register for our 4th Annual World Spirituality Retreat, October 18-20:
"Falling in Love with the Divine – Devotion and Tantra of the Heart": (more information below)

The Center for Integral World Spirituality is a vibrant community of Virtual Presence and Evolutionary Love Gatherings. We share tremendous Holy Purpose in bringing Unique Self teachings into the world. The Eros that unites us is grounded in simple truths of Unique Self teachings with which we all deeply resonate.[Read more…]