As are millions around the globe, CIW Board Member Tom Goddard was trying to find his way through the density of this week. He found and slightly edited this beautiful text by Marc Gafni and started to share it with friends and family – then on his blog "The Integral Company."
He starts out with Marc's famous lines:
"We live in a world of outrageous pain.

The only response to outrageous pain is outrageous love."
And finally ends with:
"…an outrageous social vision, in which each person committing their unique outrageous acts of love participates in enacting a Unique Self Symphony that has the capacity to heal the entire story. An emergent politics of outrageous love begins to take form before our eyes. A politics of outrageous love that is as practical as it is lyrical."
It seems like more than ever we need to hear this message of hope. More than ever we need to know that we can do something… that we are needed by all-that-is… that we can co-create the beautiful world that we yearn for… a world that works for everyone.
Read the beautiful and audacious message here>>>
Let's close with R. Buckminster Fuller:
"There is a young world very ready to embrace a one world revolution to create a world that works for 100% of humanity."
Enjoy this powerful conversation between three evolutionary geniuses Barbara Marx Hubbard, Marc Gafni & Daniel Schmachtenberger. It provides a brief peek into the forthcoming Video Course "Becoming the New Human."
This is the group discussion after a Module on Becoming Fully Human with Daniel Schmachtenberger.
In this lesson you will learn:
how human history can be traced through the lens of different approaches to reconciling the split between autonomy and communion

how Unique Self is the place where the split between autonomy and communion disappears and why we must optimize for both instead of choosing one over the other

how technology can address the neural net membrane and connectivity of the human imaginal cells around the world

why both Liberals and Fundamentalists don't practice tantra very well

how certainty and uncertainty can be reconciled and how Barbara practices that in meditation

this course is a post-Liberal and post-Fundamentalist course, emergent by nature, which takes the best of both and integrates everything in a higher way
Listen to the audio and read the summary below.
At the Center for Integral Wisdom, our intention is no less than to participate in the Evolution of Love.
In the world today we look around and see that we've made love small. We have exiled love to a particular transient emotion that takes place between particular human beings of a particular gender within a particular legal context.
In our CIW Think Tank, we have an understanding that love is an expression of a much deeper source. For us, love is the animating Eros, the love-intelligence and love-beauty of all reality.
As we wake up and grow up, as we show up in our lives, we become the clearest and most powerful vessels for that love. We are participating in the evolution of love by evolving our consciousness and emerging as our Evolutionary Unique Self.
Are you ready to play a larger game?
You are invited to participate in the Evolution of Love.
Watch our beloved Co-Board Chair Barbara Marx Hubbard and CIW President Dr. Marc Gafni as they explore the Mysteries of the Evolution of Love:
This film was made in November 2015.
Read more about the Evolution of Love in the Conscious Eros Portal>>>
Read this series on the Evolutionary Unique Self, Outrageous Love & the Unique Self Symphony>>>
Listen to this 15 minute meditation on the 5 Big Bangs and the Evolution of Love, excerpted from the course, Awakening Your Unique Self, by Dr. Marc Gafni.
Barbara Rosson created the slide show with pictures and music. Here is what she wrote us:
When I did the AYUS transcription, I started seeing things.

Here's a glimse of what I saw…

Watching it still makes me cry for joy, even after seeing it over and over and over!
Enjoy!
Barbara Marx Hubbard and Marc Gafni in Dialogue during her Evolutionary Testament Webinar
We are excited to share with you the recording of this exciting webinar from Barbara Marx Hubbard's online course about her newest book The Evolutionary Testament of Co-Creation: The Promise Will Be Kept. CIW-Founder Marc Gafni was invited as a guest speaker.
In this webinar, you will learn:
Why God is not only the infinity of power but also the infinity of intimacy
How YOU are God's or evolution's unique intimacy
Why God (or reality or the universe) needs YOUR service
How evolution creates newness through joining separate parts into a larger whole
Why your birthday is the day when God decided that She couldn't do without you
How to Become the New Human by joining genius as Unique Selves
What happens in the "tomb of metamorphosis"
How Sacred Text Study can be recovered as an essential part of our Evolutionary Spirituality Practices
Within a lively Question and Answer section, Barbara and Marc express their desire to work together more deeply for the sake of the Planetary Awakening and the Unique Self Symphony coming alive. They are inviting a small group of about 25 people to Barbara's Center in Berkeley for a Sacred Retreat on Evolutionary Spirituality in May 2016.
If you are interested, please write us at support@centerforintegralwisdom.org.
Watch and listen to the webinar here:

The Three Levels of Sacred Text Study
Hach'na'ah = Submission: A total surrender to the text, where we read the text as if it was written directly by God to us. This is the way fundamentalists read sacred text as the only valid way. In Evolutionary Spirituality we recover Stage 1 as an important but not exclusive practice.
Havdalah = Separation: Here we take a step back and separate from the text to analyze it. We look at the historic context. We compare it to other pieces. We ask ourselves: "What might that mean?" This level is the scientific way of reading the text.
Hamtaka = Sweetness: This level transcends and includes the first two. The reader penetrates the text while simultaneously fully receiving the text. In the non-dual merger between the reader and text, new revelation is born. This is the way of the evolutionary mystic.
Read more about Sacred Text Study here.
We at the Center for Integral Wisdom – together with leading thought leaders and change agents – are dedicated to transform and evolve the source code of culture through application of Integral principles.
In our Activist Think Tank, we articulate, evolve and deliver a new, Integral narrative for living – which transforms each individual, culture and life itself – creating a world of Outrageous Love, through Outrageous Love. Our mission is to love outrageously, live outrageously, and create an extraordinary world.
Read more about our mission here>>>
Some of the core memes we have articulated are the memes of Unique Self and Evolutionary Love.
"We live in a world of outrageous pain. The only response to outrageous pain is Outrageous Love." – Marc Gafni
Outrageous Love is not ordinary love but Evolutionary Love.
Since the publication of Your Unique Self in 2012 by Dr. Marc Gafni and Integral Publishers, the teaching has evolved further into a coherent concept of how Evolutionary Love and the emergence of the Unique Self Symphony allows us to not only articulate a new Politics of Outrageous Love but to solve every problem that we are facing as humanity grows into the new stage of what Executive Board Member Barbara Marx Hubbard has come to call Conscious Evolution.
To give you an update on the newly emergent teaching on Evolutionary Unique Self, Outrageous Love, and the Unique Self Symphony, see our blog-series on UniqueSelf.com.
The Law of Feeling and Healing

The Law of Feeling and Healing, while simple in explanation, is quite profound. As the gateway to a seemingly impossible evolutionary shift, this law is our access to the divinity and untold amounts of love, joy, and connection.

Fifty years ago, God was experienced by the great realizers and religions as both all knowing and all potent and powerful. Only God knew of the immense pain in the world. Today, boundaries around knowledge cease to exist and images of unbearable suffering penetrate our hearts, bodies and minds hourly. Consequently, there is an enormous amount of Promethean talk about humans becoming God-like with the power we wield. Ignoring the fact that such talk does not take into account the infinite power of cosmos, these erroneous conversations forget divinity is not merely the infinity of power but also the infinity of pain. As our power of knowledge increases so does our awareness of the depth of suffering. In one way, we are potent like gods; we have the never previously known ability to acquire depths of understanding and graphic detail about the horrific pain happening across the planet. Yet, while we know an enormous amount about the reality of suffering around the globe, we experience ourselves as impotent. We feel powerless. Unlike the gods, we are rendered powerless to heal the hurt surrounding us. For most of us, the only way we are capable of responding is to close our hearts.

The Gap Between Feeling and Healing

Enlightenment teachers of all stripes say the reason we close our hearts is because our coiled ego clenches in a self-centered contraction. I don't think so. We do not close our hearts—at least not primarily—because we are bad, asleep or narcissistic. We close our hearts because the gap between our ability to feel and our ability to heal is simply too great to bear. It is so hard to open our hearts when they have been broken so many times.

These broken hearts of ours hold outrageous pain. When our hearts break we become wounded and contracted. It becomes exceedingly scary to open our hearts again. We are afraid it will bring a pain that we simply cannot bear. Our wounds are further funded by the essential contraction of being a limited, fragile and mortal being. Our mortality itself is enough to break any awake heart.  But the grief is not merely from our personal heartaches. We have more direct access to pain through unmediated images of horror and information about mass suffering than any previous generation in history. Our hearts are broken exponentially every time we log in. Facebook and Twitter offer us instant updates on happenings in every nook and cranny of the world. The moment we turn on CNN we see sickening videos from Syria, Congo and so many other crisis points. When we connect we feel utterly devastated. We also feel utterly helpless. We have never seen so much suffering and been so unable to heal it.
An unedited first draft text from the forthcoming book The Path and Practice of Outrageous Love by Marc Gafni and Kristina Kincaid
The way to awaken as an Outrageous Lover is the practice of writing Outrageous Love Letters. The ultimate awakening of the Outrageous Lover is the realization that your life itself is an Outrageous Love Letter. This path and practice will be fully described in the Outrageous Love Process in last section of the book.
Insight:
Outrageous love is awakened through the practice of writing outrageous love letters. Evolution becomes conscious to itself through your awakening to the realization that your life itself is an outrageous love letter. You are a messenger that forgot your message. Your message is You! You awaken by remembering that you are the personal face of the evolutionary impulse. Through your own evolution of consciousness you participate in the evolution of love.
To awaken as an outrageous lover is to become intimate with reality itself. You recognize that you are living in an intimate universe in which you are seen, witnessed, addressed and called. You are called to realize that existence needs you as an intimate partner. Reality needs your service. Your Outrageous Acts of Love become the text of the Outrageous Love letter which is your life.
Your life is your Outrageous Love Story. Living your life as an Outrageous Love letter comes from the realization that all of existence needs your intimate witnessing and partnership.
By awakening as the evolutionary impulse and activating your capacity for outrageous acts of love, you come into intimate union with the universe, and the universe comes into intimate union with you.
When Barbara Marx Hubbard, the Grande Dame of Conscious Evolution, and Marc Gafni met, it was truly a meeting of hearts, minds, souls, and Evolutionary Unique Selves.
Since then Barbara has joined the executive board of the center and Marc, Barbara, and Daniel Schmachtenberger have joined forces to work on a ground breaking new book The Conscious Universe: Participating in the Evolution of Love. You can track their collaboration in our new CIW Portal on the Foundation for Conscious Evolution.
"The next stage in evolution is 'Unique Selves' joining Genius." ~ Barbara Marx Hubbard
Enjoy the first part of their dialogue here:
The dharma of Outrageous Love, Eros, and Unique Self has never been more alive than during those last couple of days. Evolutionary Relationships and Unique Gender are connecting the dots between the Awakening as a Unique Self and the Unique Self symphony.
"We are the erotic mystics reweaving and evolving the source code of reality." – Marc Gafni at the Summer Festival of Love 2015
Marc Gafni first published a version of the lines and circles teaching in his book, The Mystery of Love (Atria, 2003).
The teaching has evolved dramatically over the last 13 years. He gave a more advanced version of it in Venwoude several years ago to a small inner group at the community. The version we heard at the Festival is the deepest and most advanced version we have of this dharma.
"All forms of reality that don't have in them
the marriage of masculine and Feminine
are no reality at all.
There is no higher form.
They have no potency and no blessing in them."
"Blessing only flows when the Masculine and the Feminine dance in their Higher One."
– The Zohar
Testimonial by participant David Steel:
What an incredible blessing this week has been. I have had the opportunity to study and learn with one of the great teachers of our time. I know that in many ways I will never be the same. I have truly begun to understand and appreciate my "Unique Self."
The following is a condensed summary of the dharma of the second part of the festival with many quotes or paraphrased statements from the teachings.
[To read a summary of the first three days, click here: "Lines & Circles: A new Dharma on Unique Gender at the Venwoude Summer Festival of Love".]
In the evening of day 5, Ken Wilber called into the Conference adding his wisdom on Gender from an AQAL perspective, engaging "in the kabbalistic process of Tzimtzum," as Marc called it, and "contracting brilliance and light into a single point of ten minutes which communicated something profound and potent and game changing."
At the end of his talk Ken concluded (paraphrased from his talk):
We as humanity are at such a high level of consciousness that we actually have a choice which characteristics we want to embody. Each Unique Self is a unique embodiment of lines and circles. For the first time in history we can select our own gender profile.
The participants responded with love, appreciation, and a standing ovation for him.
On day 5 and 6, a profound healing of the Masculine (or what we preferred to call the line quality) in its beauty happened, it radiated from every face of both men and women as well as from the spaces in between. We were and still are in awe of what is possible in just a few days together in devotion to the dharma, when the Unique Self symphony comes alive.
On day 7, we finally entered the circle. This is what I wrote immediately after the teaching to capture some of the essence of what happened:[Read more…]
FreedomFest is the most unusual and exciting liberty conference of the year, and this year Marc Gafni will be there – meeting with thousands of attendees as well as hundreds of speakers and fellow exhibitors…all to share in the intellectual feast about freedom, prosperity, individual rights, and much more.
You're invited to join FreedomFest 2015, July 8-11, at Planet Hollywood in Las Vegas for three and half days that could change your life.
What's FreedomFest All About?

Philosophy, history, science & technology, geo-politics, money and business, art and literature, healthy living, music and dance…..and to learn, network, socialize and celebrate liberty. Click here for the Conference Agenda.
FreedomFest has gathered the best and the brightest — experts, authors, professors, scientists, philosophers, artists, musicians, and first rate thinkers – over 200 speakers in all with hundreds of breakout sessions, panels and debates. All the major think tanks and freedom organizations will be there in the "Trade Show for Liberty." Click here for the list of this year's FreedomFest Speakers.
Dr. Marc Gafni of the Center for Integral Wisdom will be among a number of featured speakers. The event, which is billed as "The World's Largest Gathering of Free Minds," is held annually and will run from July 8 through July 11, 2015. He is scheduled to speak twice on Saturday, July 11, first participating in a philosophical debate at 10:30 a.m. and then appearing again as a featured speaker for a lecture scheduled for 4 p.m.
Known as a visionary in a number of fields and a highly regarded philosopher, teacher and social activist who is the author of 10 books and the co-founder of the Center for Integral Wisdom, Dr. Marc will be taking part in a debate titled "Spirituality vs Materialism," which will also feature Ronald Bailey, John Mackey and Dr. Michael Shermer, with the debate being moderated by Alexander Green. He and John Mackey will take one side of the issue, while Michael Shermer and Ronald Bailey will represent the opposing viewpoint during the debate.
Later that afternoon, he will be the featured presenter while giving a keynote titled, "The Erotic and the Ethical: Next Steps in Libertarian Awakening." The content of the 50-minute lecture will draw on the dharma of Unique Self, Eros, and Outrageous Love that is front and center at CIW and is elucidated in his award-winning book, Your Unique Self, as well as in his book The Mystery of Love.
The Difference Between Ordinary Love and Outrageous Love
Watch this awesome dialogue between Nijole Sparkis and Marc Gafni from her awesome interview series "Heal the Shadow in Your Relationships 2!" Read the beautiful introduction Nijole wrote in her email to the participants of this series announcing this interview:
Click here to learn more about this powerful interview series!

GET BLOWN OPEN to the irreducible unique expression of Love Intelligence awakening as YOU. The clarion call to Shadow integration is much more than just knowing that you have drives that are darker than you want on the front page of the New York Times, and being aware of it. Shadow integration is actually an expression of profound enlightened consciousness.

Beloved cutting edge wisdom teacher Dr. Marc Gafni says your Shadow is your unlived life. And when you don't live part of your life, you lose a critical dimension of your own Life Force. When you lose your Life Force, your energy devolves, your whole system protests & says "Give me back my essence!" Live your story! Live the missing piece of your story. And when you don't do it, your system acts out. It acts out with Shadow qualities - pettiness, anger, contraction, rage, jealousy, or promiscuity which violates your own interior values.

Dr. Marc shares with us:

The huge distinction between Shadow and Shadow qualities
How the Oneness of the Universe may be seamless, but not featureless
A live case study of how to follow your Shadow back to the Light!
The solution for women who attract abandoning or non-committal men
The solution for men who attract non-receptive or angry women
The difference between love, romance, and infatuation
How to live from Outrageous Love rather than Ordinary Love

... and so much more!

You CAN re-connect with your True Self, be nurtured by your aliveness, and create LONG love lists!

Wishing you Blown-Open, Outrageous Love,

Nijole (Neola)

P.S. Some of what I LOVE about Dr. Marc Gafni: He has inspired many, comforted the afflicted, and afflicted the comfortable. He reflects back to people their most gorgeous selves, shares teachings of love, pricks egos, and calls others, by his very being, to truth and integrity. For some Marc is a teacher, for others a spiritual friend, for still others a spiritual artist, and for still others a revolutionary catalyst of social change and evolution. Marc Gafni's teaching is filled with love of people, love of God, and love of all of creation. It is also scholarly, hip, serious, deep, funny, profound, sometimes startlingly original, and always invested with the intent to transmit not only insight but also, and especially, an open heart.
Enjoy the interview:
This content is restricted to site members, you need a
FREE
membership to view the full content.
If you are an existing user, please login
Click here
.
New users may register below
Click here
.
X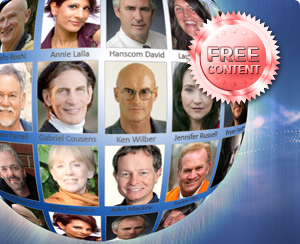 Free Membership
Andrew Harvey and Sally Kempton are co-teaching a 6-months online course on The Evolutionary Goddess: Incarnating the Divine Feminine in Your Spiritual Life & Our World through The Shift Network.
In a bonus session for the course they have been interviewing Marc Gafni on the presence of the divine feminine in Jewish mysticism, and how the Kabbalistic teachings on the Shekinah hold a secret mystical understanding of the evolutionary Goddess:
For more free transformational content and world-changing information, please visit www.TheShiftNetwork.com.  This recording is ©2015 The Shift Network. All rights reserved.
Andrew Harvey is the Founder Director of the Institute of Sacred Activism, an international organization focused on inviting concerned people to take up the challenge of our contemporary global crises by becoming inspired, effective, and practical agents of institutional and systemic change, in order to create peace and sustainability. Sacred Activism is a transforming force of compassion-in-action that is born of a fusion of deep spiritual knowledge, courage, love, and passion, with wise radical action in the world. The large-scale practice of Sacred Activism can become an essential force for preserving and healing the planet and its inhabitants. Read more about his biography>>>
Sally Kempton is one of the Founders of Center for World Spirituality, which is now transformed into Center for Integral Wisdom. She serves as Vice President and a member of the Board of Trustees. Read more about her>>>
Dr. Marc Gafni is a visionary thinker, social activist, passionate philosopher, wisdom teacher, and author of ten books, including the award-winning Your Unique Self: The Radical Path to Personal Enlightenment, the two-volume Radical Kabbalah, and the recently published Self in Integral Evolutionary Mysticism: Two Models and Why They Matter and Tears: Reclaiming Ritual, Integral Religion, and Rosh Hashana. Read more about him>>>