The Difference Between Ordinary Love and Outrageous Love
Watch this awesome dialogue between Nijole Sparkis and Marc Gafni from her awesome interview series "Heal the Shadow in Your Relationships 2!" Read the beautiful introduction Nijole wrote in her email to the participants of this series announcing this interview:
Click here to learn more about this powerful interview series!

GET BLOWN OPEN to the irreducible unique expression of Love Intelligence awakening as YOU. The clarion call to Shadow integration is much more than just knowing that you have drives that are darker than you want on the front page of the New York Times, and being aware of it. Shadow integration is actually an expression of profound enlightened consciousness.

Beloved cutting edge wisdom teacher Dr. Marc Gafni says your Shadow is your unlived life. And when you don't live part of your life, you lose a critical dimension of your own Life Force. When you lose your Life Force, your energy devolves, your whole system protests & says "Give me back my essence!" Live your story! Live the missing piece of your story. And when you don't do it, your system acts out. It acts out with Shadow qualities - pettiness, anger, contraction, rage, jealousy, or promiscuity which violates your own interior values.

Dr. Marc shares with us:

The huge distinction between Shadow and Shadow qualities
How the Oneness of the Universe may be seamless, but not featureless
A live case study of how to follow your Shadow back to the Light!
The solution for women who attract abandoning or non-committal men
The solution for men who attract non-receptive or angry women
The difference between love, romance, and infatuation
How to live from Outrageous Love rather than Ordinary Love

... and so much more!

You CAN re-connect with your True Self, be nurtured by your aliveness, and create LONG love lists!

Wishing you Blown-Open, Outrageous Love,

Nijole (Neola)

P.S. Some of what I LOVE about Dr. Marc Gafni: He has inspired many, comforted the afflicted, and afflicted the comfortable. He reflects back to people their most gorgeous selves, shares teachings of love, pricks egos, and calls others, by his very being, to truth and integrity. For some Marc is a teacher, for others a spiritual friend, for still others a spiritual artist, and for still others a revolutionary catalyst of social change and evolution. Marc Gafni's teaching is filled with love of people, love of God, and love of all of creation. It is also scholarly, hip, serious, deep, funny, profound, sometimes startlingly original, and always invested with the intent to transmit not only insight but also, and especially, an open heart.
Enjoy the interview:
This content is restricted to site members, you need a
FREE
membership to view the full content.
If you are an existing user, please login
Click here
.
New users may register below
Click here
.
Unique Self Essay by Julia Press, M.S.W.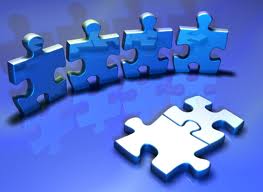 Let me begin by telling you that until about a month ago, I had not known of Marc Gafni.  My husband introduced me to Marc's Internet videos on Unique Self.  With enthusiasm he told me that Marc was saying so many of the things I have been bringing forward to our gathering community.  Upon watching the videos, the joy that burst forth from within me was beyond description.  I immediately sent away for YOUR UNIQUE SELF and RADICAL KABBALAH, Books 1 and 2.  I feasted on these sacred writings on each of the following three weekends.  Page after page, Marc was describing the very experiences and understandings that have unfolded over the years of my own being's evolution and in my work midwifing souls on the path of consciousness.  I felt I had known Marc for years.  For me, there is the added nectar of Marc's saturation with Kabbalah which has been and is in great part my own portal and path into the deep mystical realms of understanding and living life.
This content is restricted to site members, you need a
FREE
membership to view the full content.
If you are an existing user, please login
Click here
.
New users may register below
Click here
.
 "Any part of your story that you do not live,
lives in darkness"¦
part of your story is in shadow.
To come home you must recover and
embrace the memory of your fullest self.
Until the story of your life is lived
you will go on yearning for it."
Dr. Marc Gafni in Your Unique Self
It is so exciting to be on this journey together with all of you, our readers and participants in courses and retreats, my wonderful colleagues and friends, and my beloved teacher and friend Dr. Marc Gafni, who has invited me to team up with him in this sacred endeavor of writing this series of articles, which will ultimately become a book, as well as in this holy adventure of Integral Wisdom, World Spirituality, and Unique Self.
This content is restricted to site members, you need a
FREE
membership to view the full content.
If you are an existing user, please login
Click here
.
New users may register below
Click here
.
from Your Unique Self by Dr. Marc Gafni
Money, power, and pleasure, when experienced at the level of ego, appear separate from the divine field and trap you in the clutches of grasping and striving. When experienced from the level of enlightened consciousness, money, power, and pleasure are expressions of your Unique Self touching the divine. Pleasure from the place of Unique Self is experienced as a divine caress reminding you that the world is sane and good. Ego pleasures feel narcissistic, and solidify the coiled contraction into small self. They never satisfy; you are constantly driven to get more and more, and someone else's pleasure makes you feel your own lack. The same pleasure experienced from the consciousness of Unique Self expands your heart and consciousness into the love-intelligence, love-beauty, and love-pleasure of All-That-Is. You are satisfied by even the simplest pleasure, and you delight in the pleasure of others.
Similarly, power and money grasped by the ego seek to support the false belief of the separate self that it will live forever. Power and money are used to accumulate goods you do not need, and to acquire superficial control over others in order to assure yourself that you are valuable and worthy. Money and power experienced from the consciousness of Unique Self are gracefully and skillfully deployed with delight for the greater good of all beings.
Separate from the divine field, money, pleasure, and power appear as foolish and even grotesque identity enhancers for the ego. This becomes radically apparent whenever we encounter death. The ego is confused. It fails to discern between separateness and uniqueness, and so the goods of existence are hijacked to serve its own impossible goal of survival""separate from the larger field of love-beauty-pleasure-intelligence from which it was never separate and never can be separated.
Correct intuitions that are hijacked and misapplied by the ego are contextualized and reclaimed at the level of Unique Self. These include eternity and the finite goods of the world, the goodness of pleasure, the divine aspect of power, and more. All of these are reclaimed without grasping at the level of Unique Self.
Further Discussion:

One of the things Dr. Marc teaches us to recognize about pleasure is that it is not pain's opposite. In fact, he teaches:

The opposite of pain is comfort. To achieve pleasure you must be willing to bear the discomfort of being displeasing to yourself, of feeling worthless, inadequate, depressed. It is only by sitting in the pain that you can find the pleasure. (p. 282 of Unique Self)

This content is restricted to site members, you need a

FREE

membership to view the full content.

If you are an existing user, please login

Click here

.

New users may register below

Click here

.

by Dr. Marc Gafni from Your Unique Self

Your ego always seeks the "special relationship"""in the egoic sense""to cover the pain of your emptiness, and thinks the "special relationship" is better than all the rest of your relationships. The Unique Self does not limit love to one person, even though the traditional definition of marriage or a committed relationship can limit you to one partner at a time. The Unique Self lives open as love in the world.





Further discussion:

Our ego, which is our contracted self-sense of being merely a separate self, separate from the All-that-is, feels the pain of that separation and contracts even more. It wants to cover up that pain. It wants to cover up that nagging feeling of emptiness. So, it always looks for that one "special" person who is worthy of being connected to, that "special relationship" that will make "me" special, too. And because no one can ever do that, it will leave a trail of unhappy and often failed relationships.

This content is restricted to site members, you need a

FREE

membership to view the full content.

If you are an existing user, please login

Click here

.

New users may register below

Click here

.

by Dr. Marc Gafni from Your Unique Self

When you are in ego, people feel smaller when you walk into the room. They feel invisible before you. The result is that they feel depleted and in danger. When you are in your Unique Self, people feel bigger when you walk into the room. They feel seen by you. They feel your desire to love and give to them.





Further discussion:

Don't we all recognize that? Somebody walks into a room, and we immediately feel smaller? And in somebody else's company we feel great, empowered, seen, and loved?

But why is this so? Aren't those feelings of smallness and our dependency on other people's acknowledgement related to our own bad self-esteem, as much of the New Age popular psychology makes us believe?

This content is restricted to site members, you need a

FREE

membership to view the full content.

If you are an existing user, please login

Click here

.

New users may register below

Click here

.




In the sixth video of the seven-part dialogue series, Marc Gafni (author of Your Unique Self) and John Mackey (co-author with Raj Sisodia of Conscious Capitalism) define and discuss jealousy, malice, resentment, and envy in the framework of business, Unique Self, and Conscious Capitalism.  In this discussion, they reach the conclusion that every negative emotion has its own hidden virtue and that there's no negative emotion without a higher form. Join them as they unfold this understanding while pointing to the way that envy can be made conscious, can be understood with compassion, and can be transmuted into a higher form. As Marc says in the dialogue, when we are living from Unique Self, envy falls away and entrepreneurial creativity blossoms. Don't miss this or any of their other discussions from this series, which are available on our website and at the Whole Foods blog.

This content is restricted to site members, you need a

FREE

membership to view the full content.

If you are an existing user, please login

Click here

.

New users may register below

Click here

.

By Dr. Marc Gafni from Your Unique Self.




When the ego's heart breaks, then the heart closes and contracts. When the Unique Self's heart breaks, the heart opens through the pain into greater love. For your ego, the interior face of the kosmos is at best a concept. For Unique Self, the interior face of the kosmos is the infinity of intimacy.











Further Discussion:

This content is restricted to site members, you need a

FREE

membership to view the full content.

If you are an existing user, please login

Click here

.

New users may register below

Click here

.

by Dr. Marc Gafni in Your Unique Self

The Unique Self is in joy. Joy is the natural by-product of living your Unique Self story. The ego is rarely happy and often plagued by an underlying feeling of fear, deadness, or depression. The happiness that the ego does experience is of a heavier and less richly textured quality than the joy of the Unique Self. The joy of the Unique Self is lighter and freer, often verging on the ecstatic.




For further discussion:

"Who will tell whether one happy moment of love or the joy of breathing or walking on a bright morning and smelling the fresh air, is not worth all the suffering and effort which life implies." ~ Erich Fromm

Joy has become front and center in our everyday psychology. And we often feel that there is something wrong with us when we don't feel happy all the time. The pursuit of happiness is even one of our constitutional rights.

But what do we mean by that? And why is joy called a by-product here if it is that important?

This content is restricted to site members, you need a

FREE

membership to view the full content.

If you are an existing user, please login

Click here

.

New users may register below

Click here

.

Marc Gafni and Ken Wilber continue the Unique Self dialogues with a segment of great interest to anyone concerned about healing modalities. Beginning with the opening question, "What would a Unique Self therapy look like?" and continuing on to groundbreaking discussion of nondual spiritual practice, this exchange provides numerous insights. From Wilber's perspective, the essence of Unique Self therapy is uncovering the lies that we tell about ourselves, including lies about our grandeur. Wilber and Gafni concur that the Tibetan Buddhist practice of yidam (or "divine pride") offers valuable wisdom that can be adapted for use within an integral Unique Self healing context.

This clip is a 16-minute excerpt which follows immediately from Part 7 on Unique Shadow. In the previous conversation, the pandits conclude that uniqueness paradoxically appears as a spontaneous level of consciousness at "second-tier," the structure in which consciousness becomes more capable of looking at itself. They saw that key in charting the Unique Self's position and understanding the nature of shadow is understanding is the relationship to levels of consciousness.

This content is restricted to site members, you need a

FREE

membership to view the full content.

If you are an existing user, please login

Click here

.

New users may register below

Click here

.

Joy, teach the Kabbalists, is both a source and a conduit of energy.  The word most often associated in Kabbalah with joy is chiyut, roughly translated as "life energy," somewhat like the Chinese notion of chi.  To be happy is to be plugged into the chiyut of the Uni-verse.  The portal to that energy is the self, the vital Unique Self.  At the same time, once you are plugged in, the joy itself is not only an energy source but also serves as a medium to channel ever-more divine energy.

Dr.Marc Gafni
Your Unique Self
Page 224

 By Marc Gafni

The idea of joy as divine energy is expressed by the Kabbalists in many different codes.  Let me share one of them with you.

A favorite epigram of the Kabbalists is simcha poretz geder:  "Joy breaks through all fences."  One Kabbalist, the master Simcha Bunim (whose first name actually means "happiness"), used this epigram to give a novel explanation of a famous mystical passage, "All the gates are locked, the gates of tears are never locked."  Traditionally, this verse has been taken to extol the power of a broken heart to break through all barriers when all other avenues have proven ineffective.  When nothing else works, tears can still open the gates.

In a subtle twist, Simcha Bunim turns the passage on its head:  If you are sad, he says, then you can enter only if the gate is unlocked, already wide open.  Thus, God has no choice but to leave the gates of tears unlocked.  If you are joyous, however, then you can get through even the gates that are locked.  After all, simcha portez geder, "Joy breaks through all fences."

Dr. Marc Gafni
Your Unique Self
Page 224, 225

In this lively dialogue, Don Beck, Katherine Woodward Thomas, and Dr. Marc Gafni explore the relationship between Unique Self and Levels of Consciousness. Dr. Marc begins with an introduction to his latest teaching, Unique Self, and defines for us the differences between Unique Self and True Self. The dialogue takes a deeper dive as Don, Katherine, and Marc take a journey up and down the spiral and look at Unique Self as it expresses itself through the different levels of consciousness. If you're ready to take the next step on your Unique Self journey, then this dialogue is for you!

Don Beck has been developing, implementing, and teaching the evolutionary theory of Spiral Dynamics for more than three decades. Beck has elaborated upon the work of his mentor, Clare Graves, to develop a multidimensional model for understanding the evolutionary transformation of human values and cultures.

Katherine Woodward Thomas a national bestselling author of Calling in "The One": 7 Weeks to Attract the Love Of Your Life (Three Rivers Press, 2004) and creator and lead coach of the highly acclaimed Calling in "The One" 7 week transformative process. She is also a licensed psychotherapist, public speaker and the co-creator and co-leader of the Feminine Power transformative courses and the Feminine Power Global Community, a thriving learning community serving thousands of women worldwide.

Listen...

This content is restricted to site members, you need a

FREE

membership to view the full content.

If you are an existing user, please login

Click here

.

New users may register below

Click here

.

Join us for a new free event, "Unique Self and Creating your Life on Purpose"! On Thursday, Dec 6 at 6pm PT (9pm PT) Marc Gafni with be joined by Anodea Judith, author of Creating on Purpose, for a spirited discussion about the ideas contained in both their new books.

For more information, see:

http://uniqueself.com/welcome-friends-of-anodea-judith/

http://www.creatingonpurpose.net/Home_Page.html

Long concerned with the future of humanity, and passionate about awakening our collective potential, Anodea Judith has dedicated her life to healing the wounds in our personal and collective psyches. Her best-selling books on the chakras and global change have placed her among the evolutionary thought leaders of our time.

Anodea Judith holds a doctorate in Health and Human Services, with a speciality in Mind-Body healing, and a Master's in Clinical Psychology. Her best-selling books on the chakra system, marrying Eastern and Western disciplines, have been considered groundbreaking in the field of Transpersonal Psychology and used as definitive texts in the U.S. and abroad. With over 500,000 books in print, and translations in 15 languages, her books have won her the reputation of solid scholarship and international renown as a dynamic speaker and workshop leader.

Anodea is founder and director of Sacred Centers, a teaching organization for life-affirming paths of wisdom. She taught with Lion Goodman for many years, co-creating the material for manifestation through the chakras through their many workshops worldwide.

Conventional understandings of the shadow (the term first used in psychology by Carl Jung to describe the unconscious) leave many students of psychology befuddled or confused. Ken Wilber and Marc Gafni have charted groundbreaking perspectives on shadow which deepen our awareness of what it means to be human and how we can lives more fully conscious lives. Wilber's contribution, described in Transformations of Consciousness as well as other books, connects shadow to issues in the navigation from one fulcrum of consciousness to the next. Gafni's contribution, articulated in Your Unique Self, describes shadow as a distortion of Unique Self or an unlived part of one's unique story.

Listen to the dialogue and read a partial transcript:

This content is restricted to site members, you need a

FREE

membership to view the full content.

If you are an existing user, please login

Click here

.

New users may register below

Click here

.

Where are all the four-quadrant, all levels of self (egoic self, True Self, Unique Self) approaches to addiction and recovery? The Center for World Spirituality has taken one of its core projects books and applications of integrally-informed, Unique Self-inclusive approaches to addiction and recovery (for more, see our projects underway by Lori Galperin of Castlewood Treatment Centers). Meanwhile, researchers and thinkers are continuing to advance the cutting edge in recovery from various perspectives that are important parts of the whole.

Writing recently on Huffington Post, Wray Herbert looks at the physiology and psychology of addiction (upper-left and upper-right quadrants), summarizing the findings of Jessica Tracy and Daniel Randles of a new University of British Columbia on the connection between shame and alcoholism. He describes the UBC Emotion & Self Lab's study methodology in detail, noting that it used videotaped body language of alcoholics over a span of time to measure the connection between shame and propensity to relapse. He writes:

This is the first scientific evidence to bolster what alcoholism counselors and recovering alcoholics have long known: Shame is a core emotion underlying chronic heavy drinking. Shame is what gets people into the rooms of AA -- it defines the alcoholic "bottom" -- but it's a lousy motivator for staying in recovery. The power of AA is that it offers something to replace the negative emotions that most alcoholics know all too intimately.

This content is restricted to site members, you need a

FREE

membership to view the full content.

If you are an existing user, please login

Click here

.

New users may register below

Click here

.

This spiritual law of the universe plays itself out in many hidden ways which you need to recognize if you truly want to return to love. I want to outline for you areas where, in order to become a lover, you need to give up control. Just as the Hebrew mystics portrayed the God lover as stepping back in order to make space for world, so do we need to step back to create space for our love to flow. First, if we love ourselves, we have to give up our need to be perfect. If you don't love yourself then you expect perfect self control. If you do love yourself, then you have to allow room for imperfection and failure. Emerson was right when he wrote, "There is a crack in everything that God has made."

Ring the bells that still can ring.
Forget your perfect offering.
There is a crack in everything.
That's how the light gets in. "" Leonard Cohen

For nothing can be sole or whole
That has not been rent.
""W. B. Yeats, "Crazy Jane Talks with the Bishop"

Marc Gafni
The Erotic and the Holy