A Meditation from the "Awakening Your Unique Self" Online Course you can buy by clicking here!

Enjoy the Meditation with Dr. Marc Gafni and Read the Transcript Below
Transcript
Get comfortable. If you are listening to this while you are driving please don't get comfortable. Anyone else, get comfortable, in a good posture, your back upright, not rigid. Your chest is lifted and open. Become aware of the sensations in your body. Feel your buttocks sitting on the seat. Feel your spinal cord lifting up to the heavens and down, rooted, as axis mundi, as what the Sufis call the pole, into the earth. Your Unique Self becomes the pole between heaven and earth. Feel the sensation of air against your skin, feel your clothes as they sit on your body, feel the air as it moves across your face, feel your muscles throughout your body. Feel your belly.
Be present with the sensations of your body, bring awareness to these sensations and when your mind wanders, gently bring your mind, in a nonjudgemental way, back to center and pick up from where you left off. Become aware of your breath. Feel the breath entering in and out of your nostrils. Feel the warm air, feel the parts of your body that move with the breath, feel your chest rising, your belly expanding and contracting. Feel your abdomen, feel your shoulders dropping.
Noticing, becoming aware, not directing your breath in any way, and stay there for a while, following your breath.
Enjoy this powerful conversation between three evolutionary geniuses Barbara Marx Hubbard, Marc Gafni & Daniel Schmachtenberger. It provides a brief peek into the forthcoming Video Course "Becoming the New Human."
This is the group discussion after a Module on Becoming Fully Human with Daniel Schmachtenberger.
In this lesson you will learn:
how human history can be traced through the lens of different approaches to reconciling the split between autonomy and communion

how Unique Self is the place where the split between autonomy and communion disappears and why we must optimize for both instead of choosing one over the other

how technology can address the neural net membrane and connectivity of the human imaginal cells around the world

why both Liberals and Fundamentalists don't practice tantra very well

how certainty and uncertainty can be reconciled and how Barbara practices that in meditation

this course is a post-Liberal and post-Fundamentalist course, emergent by nature, which takes the best of both and integrates everything in a higher way
Listen to the audio and read the summary below.
A new certification program in Unique Self Coaching designed by Integral Master Coaches Barbara Alexander and Claire Molinard at the request of Marc Gafni launched its first training in June 2014 as the Unique Self Coaching Collective. The program will run over a 9-month period, with three intensive meetings and nine months of both personal coaching and supervised Unique Self Coaching of volunteer clients.
The foundation of the training is Ken Wilber's Integral Theory and Marc Gafni's Unique Self dharma. The process facilitates one diving inward to clarify the front edge of their development and engaging in practices that connect to Creative Source to engage one's unique potential and embody the stabilized emergence of Unique Self consciousness. Unique Self Coaching Collective Training Brochure 2015-16
The first participants are all experienced in varying degrees of Integral Theory and Unique Self teachings. I am profoundly delighted to be among this professionally diverse, talented and accomplished group of thoughtful and heart-expanding evolutionaries. We are collectively full of praise and gratitude for the elegant and comprehensive program designed and taught by Barbara and Claire.
Future programs are scheduled to begin in the U.S. in June 2015, and in Europe during July 2015. Claire and Barbara recently joined Marc and the amazing Venwoude community for the Summer Festival of Love in Holland. They were honored to be one of the workshop contributors and appreciated the opportunity to introduce their upcoming training to be held at Venwoude starting in July 2015.
What is the right relationship between the experience of sex and the experience of pleasure? How does sex relate to power, love, fear and enlightenment? What does arousal have to do with divine aliveness, and how does the desire to dominate and to surrender alternate, in a whole and powerful way, with the desire for radical mutuality?
When I was first exploring these questions, there was no one to guide me through different forms of sexing. There was no one to tell me that the force of energy moving through me was sacred. No one said to me that sex is the force of evolutionary eros awake and alive in you. No one talked to me about the relationship between love, sex and eros. Really no one talked much about sex at all.
That's why giving the gift of this 7-week "Sex Without Shame" tele-series is so important to me, and to my co-leader Annie Lalla.[Read more…]
Dear friends,
Love is all around, and this newsletter is dedicated to all those wondrous ways that love shows up in the world and in our work at the Center for World Spirituality.
3,000 people take Unique Self Mini-Course:

We are delighted to announce that 3,000 people have participated in the Unique Self Mini-Course.
The Mini Course is a four week course with fantastic supplemental materials and has been described by many people who participated as life changing. It offers a core shift in your experience of yourself and the way you are able to show up in the world. You can still take this course right now. It is absolutely free – our gift to you and the awakening of Your Unique Self.
Also join us on Facebook here>>>
Ten-Week Deluxe Unique Self Course in Full Swing:
The ten week Unique Self course has also exceeded even our wildest dreams. Each week of this ten week course people have gathered from all over the world to directly participate together in the Awakening of Unique Self. For those of you who are in the teaching, you know that Unique Self is not about being an isolated individual. Rather, Unique Self is the great connector. Unique Self creates a powerful evolutionary we-space in which every irreducible Unique Self shows up in full splendor and commitment.  Each week the course deepens, and course participants and all involved in the course are consistently reporting genuine experiences of transformative insight, awakening and community. This past week's theme has been love: Love as a Unique Self perception, Love as the very force that animates the whole cosmos, Love as the strange attractor driving evolution, and Love as the decision to open up in every moment, even in the midst of pain and fear. As Dr. Marc said in a beautiful meditation during the call:
Even though you have habits of closure, right now, in this moment, you can always practice opening to feel; open to feel what you are feeling now, whatever it is, and when you open to it, your heart opens and melts away that which is in the way.
You can still join the course, listen to the previous sessions, participate in the online portal and this awesome community of likeminded people, get feedback from Dr. Marc, and ask your questions in the next Q&A session. To jump in wholeheartedly, sign up here.[Read more…]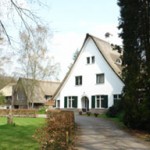 What: Unique Self Process: Taught for the First Time Ever in Public
When: May 19 – 21, 2012
Where: Venwoude Retreat Center in Holland. Inexpensive flights available.
Who: Dr. Marc Gafni and Mauk Pieper: Unique Self Process: First Three Days
Who: Dr. Marc Gafni and Chahat Corten, Pauline Botden
The Principles and Practices of Unique Self Enlightenment
The Democratization of Enlightenment Begins with You!
Principle and Practice 1: The Invitation and Responsibility of Unique Self
Unique Self: The Evolutionary Context
The Four Pillars of Unique Self
Two Tastes: Being and Becoming
Principle and Practice 2: The Glory of the Story
Personal and Impersonal Enlightenment
Live Your Story: Mythologize Don't Pathologize
Details Matter: The Time Line and Trajectory of Your Life
Principle and Practice 3: False Core, False Self, and the Trajectory of Identity
Personality Types
False Core, False Self WHOLE WEEK ON THIS
Principle and Practice 4: Awakening: Evolution Beyond Ego
True Self, True Identity
Paths of Practice to Awaken Your Unique Self
Unique Self and Transcendence
Principle and Practice 5: Awakening: Evolution Beyond Ego
Five Differences Between Unique Self and Ego
The Democratization of Enlightenment
The New Enlightenment
Principle and Practice 6: Unique Wound and Unique Shadow
The Shadow: Three Steps Beyond Jung
Shadow and the New Enlightenment
Follow Your Shadow to Your Unique Self
Principle and Practice 7: Unique Gifts, Unique Delight and Unique Obligation
What is your Unique Self?
What are your Unique Gifts?
What is your Unique Purpose?
Principle and Practice 8: Evolutionary We Space
The creation of the Unique We
Five Principles and Practice which invoke the Miracle of We
Public Enlightenment: The Next Evolutionary Leap