Academic Director of CIW, Dr. Zachery Stein has been interviewed by PatternDynamics founder, Tim Winton.
"Zak and Tim discuss complexity, how to see it, how to manage it, and the power of values aligned with a 'systems view' in creating a more generative humanity. Zak is Chair of the Education Program at Meridian University. He received his Bachelor's from Hampshire College, and his Master's and Doctorate from Harvard University Graduate School of Education. Zak co-founded Lectica, Inc., a non-profit dedicated to promoting social justice through the reform of large-scale standardized testing, where he worked for over a a decade. Zak's publications have bridged topics in the philosophy of education, neuroscience, developmental psychology, and psychometrics. He has recently completed a forthcoming book: Social Justice and Educational Measurement: John Rawls, the History of Testing, and the Future of Education (Routledge 2016)."
In the recording, Tim and Zak discuss the following:
Barbara Marx Hubbard and Marc Gafni in Dialogue during her Evolutionary Testament Webinar
We are excited to share with you the recording of this exciting webinar from Barbara Marx Hubbard's online course about her newest book The Evolutionary Testament of Co-Creation: The Promise Will Be Kept. CIW-Founder Marc Gafni was invited as a guest speaker.
In this webinar, you will learn:
Why God is not only the infinity of power but also the infinity of intimacy
How YOU are God's or evolution's unique intimacy
Why God (or reality or the universe) needs YOUR service
How evolution creates newness through joining separate parts into a larger whole
Why your birthday is the day when God decided that She couldn't do without you
How to Become the New Human by joining genius as Unique Selves
What happens in the "tomb of metamorphosis"
How Sacred Text Study can be recovered as an essential part of our Evolutionary Spirituality Practices
Within a lively Question and Answer section, Barbara and Marc express their desire to work together more deeply for the sake of the Planetary Awakening and the Unique Self Symphony coming alive. They are inviting a small group of about 25 people to Barbara's Center in Berkeley for a Sacred Retreat on Evolutionary Spirituality in May 2016.
If you are interested, please write us at support@centerforintegralwisdom.org.
Watch and listen to the webinar here:

The Three Levels of Sacred Text Study
Hach'na'ah = Submission: A total surrender to the text, where we read the text as if it was written directly by God to us. This is the way fundamentalists read sacred text as the only valid way. In Evolutionary Spirituality we recover Stage 1 as an important but not exclusive practice.
Havdalah = Separation: Here we take a step back and separate from the text to analyze it. We look at the historic context. We compare it to other pieces. We ask ourselves: "What might that mean?" This level is the scientific way of reading the text.
Hamtaka = Sweetness: This level transcends and includes the first two. The reader penetrates the text while simultaneously fully receiving the text. In the non-dual merger between the reader and text, new revelation is born. This is the way of the evolutionary mystic.
Read more about Sacred Text Study here.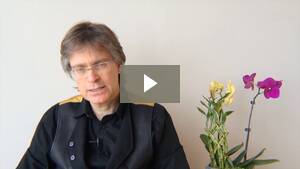 The goal of an "integral psychology" is to honor and embrace every legitimate aspect of human consciousness by embracing what is true in each of them. This portal on the Center for Integral Wisdom multi-plex presents an integrative view of consciousness, psychology, and therapy.
The rise of an Integral Psychology is one of the greatest invitations of the century. It draws on pre-modern, modern, and postmodern psychological models to find patterns which are healing, transformational, and integrated in a model that includes mind, soul, and spirit.
The psychological models also include interior and exterior distinctions, levels or structures of consciousness, typologies, and states of consciousness. Integral Psychology is the understanding that we have this great new source of wisdom in the world which emerged.
There has been a huge contribution to thought in the past couple hundred years with Freud but also with our new understanding of the human mind which says that we hold in our conscious selves what we make unconscious, including the early drivers (wounds) that shape our personality and deconstruct the vital eros within us.
Integral Psychology offers maps, each of which offer a set of healings or techniques to return the human being to fuller human existence, a more effective being and becoming.
Each of the 11 or 12 major schools of psychology has a somewhat different map of existence, of the human mind, and distinct suggestions for what the best method is for transformation. What Integral psychology seeks to do is to recognize what is true in each of these seemingly exclusive models. Specifically, it recognizes that each of them is true but partial.
Each school of psychology speaks to and addresses a different level of human existence or consciousness. All of them are healing and need to be integrated into the healing wisdom of humanity.
In trying to evolve a global ethic for a global civilization, we need to integrate them into a seamless psychological model that includes all the elements of mind, soul, and spirit. Likewise all the interior and exterior dimensions must be included.
Finding the best practices of all the schools of psychology is one of the great invitations of this century.
In the Integral Psychology portal you find media, essays, and blogs on Unique Self & Psychology, Unique Shadow, Integral Psychology, and much more. Enjoy!
We at the Center for Integral Wisdom – together with leading thought leaders and change agents – are dedicated to transform and evolve the source code of culture through application of Integral principles.
In our Activist Think Tank, we articulate, evolve and deliver a new, Integral narrative for living – which transforms each individual, culture and life itself – creating a world of Outrageous Love, through Outrageous Love. Our mission is to love outrageously, live outrageously, and create an extraordinary world.
Read more about our mission here>>>
Some of the core memes we have articulated are the memes of Unique Self and Evolutionary Love.
"We live in a world of outrageous pain. The only response to outrageous pain is Outrageous Love." – Marc Gafni
Outrageous Love is not ordinary love but Evolutionary Love.
Since the publication of Your Unique Self in 2012 by Dr. Marc Gafni and Integral Publishers, the teaching has evolved further into a coherent concept of how Evolutionary Love and the emergence of the Unique Self Symphony allows us to not only articulate a new Politics of Outrageous Love but to solve every problem that we are facing as humanity grows into the new stage of what Executive Board Member Barbara Marx Hubbard has come to call Conscious Evolution.
To give you an update on the newly emergent teaching on Evolutionary Unique Self, Outrageous Love, and the Unique Self Symphony, see our blog-series on UniqueSelf.com.
The Law of Feeling and Healing

The Law of Feeling and Healing, while simple in explanation, is quite profound. As the gateway to a seemingly impossible evolutionary shift, this law is our access to the divinity and untold amounts of love, joy, and connection.

Fifty years ago, God was experienced by the great realizers and religions as both all knowing and all potent and powerful. Only God knew of the immense pain in the world. Today, boundaries around knowledge cease to exist and images of unbearable suffering penetrate our hearts, bodies and minds hourly. Consequently, there is an enormous amount of Promethean talk about humans becoming God-like with the power we wield. Ignoring the fact that such talk does not take into account the infinite power of cosmos, these erroneous conversations forget divinity is not merely the infinity of power but also the infinity of pain. As our power of knowledge increases so does our awareness of the depth of suffering. In one way, we are potent like gods; we have the never previously known ability to acquire depths of understanding and graphic detail about the horrific pain happening across the planet. Yet, while we know an enormous amount about the reality of suffering around the globe, we experience ourselves as impotent. We feel powerless. Unlike the gods, we are rendered powerless to heal the hurt surrounding us. For most of us, the only way we are capable of responding is to close our hearts.

The Gap Between Feeling and Healing

Enlightenment teachers of all stripes say the reason we close our hearts is because our coiled ego clenches in a self-centered contraction. I don't think so. We do not close our hearts—at least not primarily—because we are bad, asleep or narcissistic. We close our hearts because the gap between our ability to feel and our ability to heal is simply too great to bear. It is so hard to open our hearts when they have been broken so many times.

These broken hearts of ours hold outrageous pain. When our hearts break we become wounded and contracted. It becomes exceedingly scary to open our hearts again. We are afraid it will bring a pain that we simply cannot bear. Our wounds are further funded by the essential contraction of being a limited, fragile and mortal being. Our mortality itself is enough to break any awake heart.  But the grief is not merely from our personal heartaches. We have more direct access to pain through unmediated images of horror and information about mass suffering than any previous generation in history. Our hearts are broken exponentially every time we log in. Facebook and Twitter offer us instant updates on happenings in every nook and cranny of the world. The moment we turn on CNN we see sickening videos from Syria, Congo and so many other crisis points. When we connect we feel utterly devastated. We also feel utterly helpless. We have never seen so much suffering and been so unable to heal it.
"Culture is a gadget; it's something we inherit. And you can fix it the way you can fix a broken oil burner." – KURT VONNEGUT
I started this blog after the shootings at Umpqua College in Oregon. I realized that to discuss the "source code" that underlies our delusional gun culture I would first have to offer a Unique Self Psychology "take" on culture in general. As Kurt Vonnegut's words remind us, the contents of culture are not a destined reflection of human nature. Culture is a gadget that can be fixed by human nature once the ocean of culture we are swimming in becomes an object of awareness.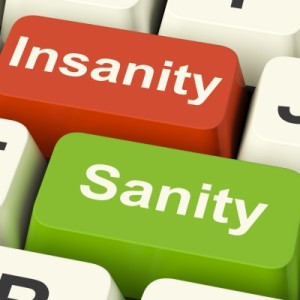 As I write this I am realizing that the phrase "object of awareness" is drier than a California reservoir. I've been using the phrase "object of awareness" for years in my writing about psychology. Time for a change. Making culture (or anything) an object of awareness doesn't take the fun out of it like the dryness of the phrase implies. In that spirit I have made up the word "psychaflower" to denote making something an object of awareness as in "I psychaflowered my anger in therapy" or "As a culture we are psychaflowering our attitude toward marriage equality." Isn't that more fun? It's sort of like the grammatical difference between a scientific discussion of urgency in mammalian reproduction and watching the neighbor's dog try to hump the mailman's leg. And of course what is psychaflowered can be pollinated but more on that later. Now that I've invented a wonderful new word (unlikely to show up in peer-reviewed journals anytime soon), back to business (or "busyness" if you prefer).
Unique Self Psychology begins discussion of "mental illness" by outlining what is meant by "mental." In my last blog I offered a Unique Self Psychology description of "mind" that includes not only self-awareness, but our embodiment (including all the neuroscience bells and whistles), our environment, our interactions with others and of course our culture. "Mental" also includes our field of awareness and the things that arise in our field of awareness – the things we can psychaflower. Psychaflowering offers not just understanding but a toy chest of ways to change what was psychaflowered (again, fun everywhere you look!).
That which a "people" agree to focus on in large part form our various "cultures." "Culture" is an artifact of what a "people" choose as important from things arising in their field of awareness. They may then psychaflower that which they have said is important or simply go with the flow on psychological autopilot. Mind you the default position in all of us for this process is autopilot. We usually have to practice observing, questioning and ultimately psychaflowering. We only begin to master our awareness some years after we are born and by then we have been bathed in the cacophony of what our "people" considered our "culture." Occasionally one of our people will be good at teaching us to psychaflower cultural assumptions that have been foisted on us but this is usually pure luck if it happens (though many of us were blessed with a "crazy" Aunt or Uncle or laughed at and questioned everything).
A very funny (funny as in "ha-ha" and as in "strange") thing about culture is that it is reified in 20th -21st century psychologies. This leads to both irony and suffering. Here is an experiment you can do: go to a psychology conference and sanctimoniously invoke the word "culture." Within minutes you'll have a strange collection of graduate students and assistant professors groveling at your feet (really – try this – it is amazing). They can't explain this reflex of course because they have not psychaflowered their conception of culture – they have merely turned it into a monstrous god who rules their intellect with all the compassion of a rabid groundhog. So in Unique Self Psychology we begin by slaughtering this "Golden Calf" (or "Plastic Groundhog" if you like) of culture. We do it humanely of course, like cruelty-free beef where all cows go to Disneyland before going to the butcher.
From a Unique Self Psychology perspective, culture is an artifact of humanness that can range from a rich, fulfilling context for growth to a dung heap of aggression, repression and cruelty. The only "given" or destiny about culture is that humans will create cultures as surely Republican politicians will pray before first kickoff of the Super Bowl. By psychaflowering our culture we become aware of the source code underlying it. We are then free to pollinate the psychaflowered source code so that it increasingly produces cultural artifacts that guide each person toward their Unique Self. These cultural artifacts are the "blossoms" of a Unique Self source code and become increasingly concerned with the preservation of life rather than the ruthless control of life.
Now having established (I hope) a basic understanding of source code in relation to culture, my next blog will specifically examine what a people have to believe to allow a parade of senseless gun violence and mass killing. And of course I will discuss what the source code would have to be for people to believe that a senseless parade of gun violence is inevitable. I will also discuss how 20th and 21st century psychologies do little to dissuade such atrocities. I will not, however merely "muckrake." I will then go on to discuss how a Unique Self Psychology can liberate each of us from the bleak vision of mental health forged in the 20th century. In this vision, as Alan Watts wrote, mental health is the state of mind you are in driving to work Monday morning. A Unique Self Psychology vision of mental health is more akin to the afterglow of sexual embrace or the laughter of children playing senseless games. I will discuss how this vision of mental health, and the cultural artifacts that promote it, can be written into the source code of our species and how this can alleviate so much of the senseless suffering related to things like gun violence.
Read More by Elliott Ingersoll on his CIW Unique Self Psychology and the New Enlightenment Blog
When Barbara Marx Hubbard, the Grande Dame of Conscious Evolution, and Marc Gafni met, it was truly a meeting of hearts, minds, souls, and Evolutionary Unique Selves.
Since then Barbara has joined the executive board of the center and Marc, Barbara, and Daniel Schmachtenberger have joined forces to work on a ground breaking new book The Conscious Universe: Participating in the Evolution of Love. You can track their collaboration in our new CIW Portal on the Foundation for Conscious Evolution.
"The next stage in evolution is 'Unique Selves' joining Genius." ~ Barbara Marx Hubbard
Enjoy the first part of their dialogue here:
Dr. Elliott Ingersoll, Associate Academic Director of the Center for Integral Wisdom, gave a talk at our recent board meeting in Texas about how the Dharma of Outrageous Love and Unique Self is going to transform the field of psychology.
Dr. Marc Gafni introduces Elliott as the Integral psychologist (according to Ken Wilber) and the most popular professor for psychology at Kent State University.
In his serious, yet humorous way Elliott talks about his work at the Metro Health Medical Center and how through collaborative interdisciplinary efforts people's lives have been changed because their stories have been heard. By having their stories heard people feel seen and loved.
"In being loved they are experiencing a wholeness that for whatever reasons they didn't get in other parts of their lives… and their recovery is progressing at a pace that far outstrips what we were doing before…" Elliott reports.
He shares about his hope that Unique Self Psychology will transform the field: Students learning how to hold space and to really see the other person and experiencing themselves as being seen will carry that experience into their therapy sessions. This –although a little scary in the beginning–is pretty contagious and it is what will transform the field.
"Nature loves diversity–genetically, psychologically and spiritually. Every one of us has a plate. Every one of us has a way to deal with our plate. And that's the piece of Unique Self that we want to bring into psychology."
Listen to Elliott as he takes us on a journey from the flatland psychology that has "physics envy" through the effects of psychotropic medication to the possibilities of a psychology transformed by Outrageous Love and Unique Self:
Some interesting statements and questions Elliott raises in his talk:
Who will be a voice for those people who don't have a voice?
Outrageous Love is missing in so much of our health care.
The uniqueness of people is muted with psychotropic medication.
There is no such thing as a chemical imbalance in the brain. We don't have one physiological marker for any mental disorder.
You cannot medicate anger out of a person.
WHEN psychotropic medication works, we don't know how.
Outrageous Pain cannot be held by ego. Unique Self can hold it and can deal with a piece of it and be excited about what's on "my plate."
When people are being seen they stay and get the treatment they need to get better.
To listen to Dr. Marc Gafni's teaching during The Shakti Summit 2015 on Outrageous Love and a new vision for the Masculine and the Feminine Beyond Venus and Mars, click here>>>
The dharma of Outrageous Love, Eros, and Unique Self has never been more alive than during those last couple of days. Evolutionary Relationships and Unique Gender are connecting the dots between the Awakening as a Unique Self and the Unique Self symphony.
"We are the erotic mystics reweaving and evolving the source code of reality." – Marc Gafni at the Summer Festival of Love 2015
Marc Gafni first published a version of the lines and circles teaching in his book, The Mystery of Love (Atria, 2003).
The teaching has evolved dramatically over the last 13 years. He gave a more advanced version of it in Venwoude several years ago to a small inner group at the community. The version we heard at the Festival is the deepest and most advanced version we have of this dharma.
"All forms of reality that don't have in them
the marriage of masculine and Feminine
are no reality at all.
There is no higher form.
They have no potency and no blessing in them."
"Blessing only flows when the Masculine and the Feminine dance in their Higher One."
– The Zohar
Testimonial by participant David Steel:
What an incredible blessing this week has been. I have had the opportunity to study and learn with one of the great teachers of our time. I know that in many ways I will never be the same. I have truly begun to understand and appreciate my "Unique Self."
The following is a condensed summary of the dharma of the second part of the festival with many quotes or paraphrased statements from the teachings.
[To read a summary of the first three days, click here: "Lines & Circles: A new Dharma on Unique Gender at the Venwoude Summer Festival of Love".]
In the evening of day 5, Ken Wilber called into the Conference adding his wisdom on Gender from an AQAL perspective, engaging "in the kabbalistic process of Tzimtzum," as Marc called it, and "contracting brilliance and light into a single point of ten minutes which communicated something profound and potent and game changing."
At the end of his talk Ken concluded (paraphrased from his talk):
We as humanity are at such a high level of consciousness that we actually have a choice which characteristics we want to embody. Each Unique Self is a unique embodiment of lines and circles. For the first time in history we can select our own gender profile.
The participants responded with love, appreciation, and a standing ovation for him.
On day 5 and 6, a profound healing of the Masculine (or what we preferred to call the line quality) in its beauty happened, it radiated from every face of both men and women as well as from the spaces in between. We were and still are in awe of what is possible in just a few days together in devotion to the dharma, when the Unique Self symphony comes alive.
On day 7, we finally entered the circle. This is what I wrote immediately after the teaching to capture some of the essence of what happened:[Read more…]
We are in the midst of day 3 of 8 of the Second Annual European Integral Wisdom Conference on Love, Eros, and Enlightenment also known as the Fourth Summer Festival of Love. The whole event is outrageously rich and full on so many levels. 240 participants are here – and the "field" is shimmering with love, practice, and delight. The evolution of love is happening right here, right now. Marc Gafni is bringing down new and gorgeously alive dharma every day and the community gathered here is wonderfully receptive, playful, and committed.
The first day started with a heavy summer storm that mirrored perfectly the bright explosion of the dharma brought into the room so passionately by Dr. Marc. The Venwoude community, as well as an awesome team of contributors and volunteers, in collaboration with The Center for Integral Wisdom, welcomed the participants.
Every day Marc gives beautiful and powerful teachings on the evolutionary emergence of the Unique Self symphony, Evolutionary Relationships, and Unique Gender. There is also a whole spectrum of workshops and practice groups as well as awesome conversations and fantastic food. The participants are loving it and the energy is building. This whole event is not only truly Integral but also outrageously rich and full on so many levels.
Some gems from the Dharma quoted and paraphrased from Marc:
We need to know–more than anything else in the world–that the universe is not a fact but a story. The universe is a story–not an ordinary story but a love story–not an ordinary love story, but an outrageous love story.
Evolution is Outrageous Love in Action. The best information we have today is that the universe is a love story, an outrageous love story. We are the central actors in it and the inherent plotline is love.
Love is not hard to find. It is impossible to avoid. The universe feels. And the universe feels love.
To awaken means to realize that the universe is whispering into my ear in every moment: I love you. I need you. I choose you.
In the newness of the moment is the healing of the moment. The power of NOW is that all of the past and all of the future is right here.
You can always ask yourself: Was newness born in this moment? Or is something dying? Maybe nobody else will know the difference but you will and reality will.
A new Dharma on Unique Gender
There are five great historical stages in western culture of how people looked at gender:
For most of history, people thought there is man and woman, male and female.
Culture used differences as a tool for oppression.
Because of that, there was a great move in culture to level all differences.
Neuroscience discovered through the use of FMRI that there are differences between the sexes that are real hardwiring.
At the same time, neuroscience also discovered neuroplasticity: The culture we live and participate in can shift and transform the brain. Marc called that cultural neuroplasticity.
In every moment that has blessing, in every place that has blessing, there is an inner marriage of masculine and feminine, or line and circle qualities, occurring.
As a Unique Self, I am a Unique Gender, a unique integration of line and circle qualities, which is the Divine inner marriage–Hieros Gamos.
The divine marriage is happening everywhere. In an evolutionary relationship, a Unique We is born that has unique gifts to give together. You cannot get to this outer marriage without first having an inner marriage. That's the democratization of Hieros Gamos, the Divine inner marriage.
Human beings are Eros waking up but not yet awake. For most of history there was no conscious choice. For the first time in history there is actually a choice on how to live your unique gender. Humanity is waking up. Eros is waking up.
What if the only discerning principle for human beings was: Are you an outrageous lover? That's what makes you erotic.
In their Summer Edition, the Independent School Magazine of the National Association of Independent Schools published an article by CIW Board Member Kathleen J. Brownback on The Unique Self in a Contemplative School. In this article, Kathy clearly and eloquently articulates both the dharma of Unique Self and the need for that dharma in education.
As a teacher for religion and philosophy at Phillips Exeter Academy she skillfully weaves her experience with her students and their need for answers and meaning in the fields of Self, God, and the patterns that connect together with her deep understanding of the dharma of Unique Self as developed and taught by Dr. Marc Gafni.
She places this dharma into the context of contemplative education and mindfulness that has lately reached the mainstream and thereby speaks to teachers and educators who hold such important keys to the evolution of consciousness and love.
A longer version of her article will be published in a special edition on Unique Self of the Integral Leadership Review in Fall 2015.
As practices promoting mindfulness and embodiment become more prevalent in contemporary society, a natural set of questions emerges among educators: What role should contemplative practices play in the academic curriculum?

For much of the modern era, the answer to this question was no role whatsoever. Mind-body practice was generally linked to particular religious traditions, and so was understood to lie outside the objective goals of academic study.

But the last 40 years or so have brought a new understanding of mindful or contemplative practice as embodied self-awareness. These practices involve the movement of the mind and body in ways that are not primarily cognitive, centering on the use of the breath and the stilling of the "monkey mind." Think of yoga or meditation, or solitary walks in nature, or dance, or the playing of a musical instrument with this focus. Their central goal is to draw us into direct awareness and experience of the present. An increasing number of people are choosing contemplative practice as a way to relate to others differently, to manage strong emotions such as anxiety and anger, to live a more centered and less reactive life, and to find a clear sense of focus and purpose. There is nothing abstract or philosophical about these goals. They emerge from the heart, from questions about human nature and direction. Students ask them of parents and teachers; teachers and parents ask them of themselves and each other. Thus the growing interest in schools.
Dr. Zachary Stein, the Center for Integral Wisdom's Academic Director, gave a powerfully insightful and informative talk at our 2015 Board Meeting about his main research subject — metrics. Dr. Stein and this talk were introduced by Dr. Marc Gafni, and followed by a Q&A session.
Some questions he addressed:
The surprising ways that metrics influence our everyday lives
How metrics can enable or eradicate uniqueness
How simple metrics can support our personal evolution
Listen here:
The Center for Integral Wisdom and our core Dharma of Unique Self, Outrageous Love, and the Evolution of Love have been featured and reviewed in the media. Here are some examples:
Mackey and Marc Gafni on Outrageous Love and the Center Featured in Science of Mind
Dr. Marc Gafni & John Mackey shared their innovative views in the May issue of Science of Mind magazine, on sale now at Barnes & Noble!
Kudos to Science of Mind for putting together such a great collection! The article on Marc is well done, highlighting his important new work and teachings on the dharma of Outrageous Pain and Outrageous Love.
Electronic versions at the moment are only available to subscribers of Science of Mind.
The Entrepreneur Fitness Podcast with Brandon Epstein "Discovering Your Unique Self"
Physical Fitness l Mental Fitness l Emotional Fitness | Spiritual Fitness
Marc Gafni and podcast host Brandon Epstein explored "Discovering Your Unique Self." The conversation was a deep dive into Unique Self & Outrageous Love.
Brandon Epstein also featured Marc's work in his new eBook Zen Dude Fitness.
Stevo's Book Recommendations: Self in Integral Evolutionary Mysticism (2014) – by Marc Gafni
Marc Gafni's book Self in Integral Evolutionary Mysticism: Two Models and Why They Matter was recommended by Stevo's Book Reviews on the Internet in the May 2015 list. Steve Brock has been well-known in the book industry for over 30 years, and his recommendations are read by over 200,000 people a month.
Self in Integral Evolutionary Mysticism: Two Models and Why They Matter by Marc Gafni
Another Review of Self in Integral Evolutionary Mysticism: Two Models and Why They Matter
Paul R. Smith, author of Integral Christianity: The Spirit's Call to Evolve, wrote the following review:
When I look at the ten thousand books on spirituality, mysticism, and evolutionary religion in my library, I can tell, at a glance, without looking at titles, which ones were most helpful to me. They are the ones with Post-it notes sticking out from the top, marking pages that I found quite valuable. Self in Integral Evolutionary Mysticism by Marc Gafni is one of those few dozens with numerous colorful sticky notes flaming out from its top edge. Gafni's previous book, Unique Self, was a breakthrough opening in understanding the Self in relation to union with God. This book continues by focusing on an opposing popular postmodern view of self and pointing out the crucial differences. With laser-like insight Gafni lets his view remain the only one I can joyfully endorse as an integrally-informed Christian mystic and scholar. This book shines with radiant luminosity and spiritual depth.
Integral Coach and Co-Founder of Unique Self Coaching Claire Molinard has been interviewed by Alex Howard on Conscious 2.
The Unique Self Coaching Training Program is a 9-month program that teaches coaches, therapists, spiritual directors, clergy and other professionals to utilize the Unique Self Coaching Process with individuals and groups. Co-developed by Unique Self teachers and Integral Coaches Barbara Alexander and Claire Molinard in close connection with Dr. Marc Gafni, the program is a practical, elegant structure rooted in the Unique Self Teachings and Integral Theory, designed to facilitate the emergence of one's Unique Self.
In this recent interview with Conscious 2, Claire speaks about the difference between True Self and Unique Self and she reveals some of the key practices that facilitate Unique Self emergence.
Applications are now open for the fall training programs in the United States and in Europe.
The European training program begins on October 21, 2015 at the Venwoude Retreat Center in Lage-Vuursche, The Netherlands.
The US training program begins on November 11, 2015 at San Francisco Theological Seminary in San Anselmo, California.
Program descriptions and application forms are available on the Unique Self Coaching Collective website at www.uniqueselfcoaching.com.
Contact Claire or Barbara at info@uniqueselfcoaching.com with any questions. They will be happy to talk with you.
Watch the video here:
The Difference Between Ordinary Love and Outrageous Love
Watch this awesome dialogue between Nijole Sparkis and Marc Gafni from her awesome interview series "Heal the Shadow in Your Relationships 2!" Read the beautiful introduction Nijole wrote in her email to the participants of this series announcing this interview:
Click here to learn more about this powerful interview series!

GET BLOWN OPEN to the irreducible unique expression of Love Intelligence awakening as YOU. The clarion call to Shadow integration is much more than just knowing that you have drives that are darker than you want on the front page of the New York Times, and being aware of it. Shadow integration is actually an expression of profound enlightened consciousness.

Beloved cutting edge wisdom teacher Dr. Marc Gafni says your Shadow is your unlived life. And when you don't live part of your life, you lose a critical dimension of your own Life Force. When you lose your Life Force, your energy devolves, your whole system protests & says "Give me back my essence!" Live your story! Live the missing piece of your story. And when you don't do it, your system acts out. It acts out with Shadow qualities - pettiness, anger, contraction, rage, jealousy, or promiscuity which violates your own interior values.

Dr. Marc shares with us:

The huge distinction between Shadow and Shadow qualities
How the Oneness of the Universe may be seamless, but not featureless
A live case study of how to follow your Shadow back to the Light!
The solution for women who attract abandoning or non-committal men
The solution for men who attract non-receptive or angry women
The difference between love, romance, and infatuation
How to live from Outrageous Love rather than Ordinary Love

... and so much more!

You CAN re-connect with your True Self, be nurtured by your aliveness, and create LONG love lists!

Wishing you Blown-Open, Outrageous Love,

Nijole (Neola)

P.S. Some of what I LOVE about Dr. Marc Gafni: He has inspired many, comforted the afflicted, and afflicted the comfortable. He reflects back to people their most gorgeous selves, shares teachings of love, pricks egos, and calls others, by his very being, to truth and integrity. For some Marc is a teacher, for others a spiritual friend, for still others a spiritual artist, and for still others a revolutionary catalyst of social change and evolution. Marc Gafni's teaching is filled with love of people, love of God, and love of all of creation. It is also scholarly, hip, serious, deep, funny, profound, sometimes startlingly original, and always invested with the intent to transmit not only insight but also, and especially, an open heart.
Enjoy the interview:
This content is restricted to site members, you need a
FREE
membership to view the full content.
If you are an existing user, please login
Click here
.
New users may register below
Click here
.
X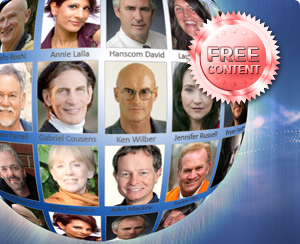 Free Membership
Richard Barrett's long awaited book The Metrics of Human Consciousness has been released on amazon.
This book has been a major CIW Think Tank project over the course of last year.
From the Foreword by Dr. Marc Gafni, Co-Founder and Director, Center for Integral Wisdom and Dr. Zachary Stein, Academic Director, Center for Integral Wisdom:
The genesis of this book dates back to the time when Richard met Marc at a conference on Conscious Capitalism, held at the Esalen Institute in Big Sur, California in 2012. Richard was at the conference to present a paper on measuring the consciousness of leaders and organizations. Marc was at the conference to present a paper on the concept of the Unique Self. Very quickly, the conversation between the two of them turned to developing a metric for measuring the consciousness of the Unique Self.

After the conference Marc broadened the conversion with Richard to involve Zak Stein, the Academic Director of the Center for Integral Wisdom, and Ken Wilber, on of the co-founders of the Center. After several conversations, we (Marc and Zak) asked Richard to begin to explore the possibility of constructing a Unique Self metric. Richard accepted the challenge and joined the board of the Center as senior scholar. This books represents the first output of this exercise.

…

Richard Barrett offers us an exciting new direction for measuring consciousness. He has proven that the insights these measures bring can significantly improve our individual, organisational and societal performance. The work of the Barrett Values Centre stands as a testament to what can be achieved by seriously applying ourselves to the measurement of conscious.
Part of the ongoing conversation on these topics was this beautiful dialogue between Ken Wilber, Richard Barrett and Marc Gafni on the nature and necessity of Personal and Societal Transformation: