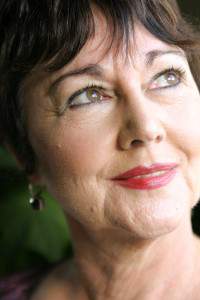 by Mary Ann Voorhies
Since the beginning of recorded history human beings have been harnessing the environment around us very successfully. Up until this time we have focused outward. We have come to a point, however, where we are beginning to look inwardly and harness ourselves. Human beings are beginning to be more self-observant and are inventing techniques to give us the capacity to recreate ourselves and heal ourselves through various forms of somatic education.
Thanks to Moshe Feldenkrais and Thomas Hanna we now can overcome negative conditioning that causes us to suffer both bodily and mentally. Because of these two pioneers we now have become empowered to control our own physiology. In his book titled The Body of Life: Creating New Pathways for Sensory Awareness and Fluid Movement, Hanna writes of two pioneers in somatic education—F. Matthias Alexander and Elsa Gindler—stating that they confirm the adage that necessity is the mother of invention. They had no other option.
"If Alexander was to improve his stage career he had to find a way to improve his voice. He decided to study himself and diagnose what was wrong. To the end, he used the simplest form of biofeedback device: a mirror. He stood before it and watched his own movements. Eventually he saw that his neck was distorted … that it was a distortion of his throat passage, causing him to strain his vocal chords. This observation of the typical, but unconscious, movements of the somatic retraction was the beginning of the Alexander Technique.

"George Bernard Shaw concluded that the Alexander Technique was the beginning of a far-reaching science. Later Aldous Huxley was to say, 'Alexander's technique gives us the things we have been looking for … a method for the creative conscious control of the whole psychophysical organism.