by Leyna Roget
Terry Patten is a firecracker of a teacher, and yet every bit of the exuberant knowledge he imparts on us is lined with love. For him, integral living is about formulating a commitment to the social framework of humanity through raw honesty and integrity. Patten leads us in a series of yogic moves to enter into the sacred space of our bodies. Our three body centers (head, heart, center) are the three faces of God through which we can awaken to the "˜I AM-ness' of the divine and one another. We tap each limb of our body alive and our mind and heart follow.
Patten has such a poignant way of recognizing the mind-body connection as integral to realizing our full life force – individually and collectively. Through "˜involution' our human, personal experience is accessed and is able to evolve, because really, our "˜involutionary given' is that we are human AND humanity. With the birth of the cosmos, the big bang (or "˜holy yes' as Patten puts it, haha) "evolution is a single story line that unites all of human knowledge". Maybe the big bang knew what it was doing because once we came to be complex forms of life we were able to see the process by which we came to be. So, evolution has become self aware through us, and we are witnesses to our involution of self. Think about the universe having the gift of life, but not realizing it until billions of years later. Now think about your birth and being written a check by the universe, totaling the infinite sum of your worth to the world, and now, to be present means cashing it in yourself for all you have always been worth. OMG.
It wasn't enough for Patten to be enthusiastic in his delivery, there was a certain amount of tenacity to his urging us to "make a contribution, be a part of that which is a healthy human adaptive response to this moment"¦anything less than that is unacceptable and you know it in your heart"¦you have to find a way to validate your own existence". Amen. What's the first step to validating our BEING-ness? "Be willing to feel all of it un-buffered, and be seen in it" – in that gritty, scary, revealing, shameful, beautiful, honest, unique you.
Patten gets to the heart of this breathtaking dialogue by asking, "what does it take for us to be real with one another"¦to touch and be touched"¦to be trustworthy?" This leads us into a series of group exercises that entreat us play and share in a space of vulnerability, with interpersonal communication anchored in love. We sit intimately close, in circles of four people. Being utterly present, we take rounds to concisely address a single question or statement: How are I feeling? … What is something that will allows others to know me better? "¦ What I'm ashamed of is "¦ The tension I'm living with is "¦ A commitment I'm willing to make right now is"¦ Wow. What a remarkable exercise in letting down your guard and TRULY getting to know people! We connect through these fears, evolutionary questions, and the desire to take our "involution" seriously.
I'll forever cherish the challenge to take a chance with presence by "being dangerously real" and "listening with a beginners mind". We are reminded to author and narrate our divine reality. Patten's invigorating approach to human / humanity wholeness is energizing. What happens matters, what you do matters, in this moment – own it!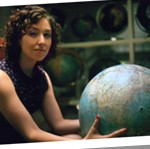 Leyna Roget networks with community organizations and businesses to introduce the inspiring stories of Planet Progress and the developing works of iNDIGO PROjECT MEDIA. She captures on and off camera images for Blog posts, Twitter updates, and various other engaging platforms to bring the viewer into the company's interconnected sphere. Leyna creates new outlets and sustainable community events that invite the public to interact with iPM.
by Trevor Malkinson
A Spark Can Set a Field on Fire
On December 17, 2010, a Tunisian street vendor named Mohamed Bouazizi set himself on fire. Bouazizi had been the main provider for his family since the age of 10, selling vegetables everyday in the market (1). For years he'd been bullied, harassed and humiliated by police; it was almost a daily occurrence. They would take away his scales or his produce, or fine him for not having a permit, which was basically a bribe because no permit was officially needed. The country of Tunisia had been under an authoritarian regime for twenty-five years, and corruption and nepotism were rampant. A vast majority of the country's wealth was in the hands of a small elite group, most of whom were blood relatives of President Ben Ali. On December 17 Bouazzi was harassed again, this time physically. And this time he'd had enough. After his request to speak to a local official was denied (as usual), Bouazzi bought some paint fuel, sat down outside the government building of the same unavailable state official, doused himself in the flammable liquid, and lit a match heard round the world.
As we all know now, this act by Bouazzi sparked an immediate uprising in Tunisia, one that spread to many other countries in the region and, at the time of writing, continues to spread. The conditions for this revolutionary outpouring have been in place for some time. The people of Tunisia, and Egypt, have long been disgruntled, and opposition groups had been quietly forming on sites like Facebook and elsewhere for several years (2). But it was Bouazzi's desperate act of self-immolation that broke the dam open into virtual release. It's hard for us to fully grasp the severity and totality of this kind of deed; it seems so radical and so awful. In one single snap of the fingers, this action negates all the core fears of our self-interested separate self- fear of pain, fear of suffering, and ultimately, fear of death. This horrific display of burning oneself alive in protest throws into stark relief the total commitment of the person doing it, and the total rejection of the injustice he and others had endured. Something sonic radiated outward on the day of December 17, 2010; in this act of self-negation, in this horrendous self-sacrifice, Mohamed Bouazzi managed to ignite a brush fire throughout the wider whole.
This content is restricted to site members, you need a
FREE
membership to view the full content.
If you are an existing user, please login
Click here
.
New users may register below
Click here
.
X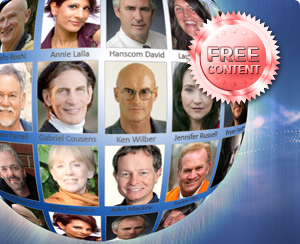 Free Membership