This content is restricted to site members, you need a
FREE
membership to view the full content.
If you are an existing user, please login
Click here
.
New users may register below
Click here
.
Unique Self Essay by Julia Press, M.S.W.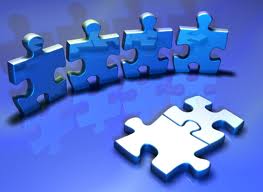 Let me begin by telling you that until about a month ago, I had not known of Marc Gafni.  My husband introduced me to Marc's Internet videos on Unique Self.  With enthusiasm he told me that Marc was saying so many of the things I have been bringing forward to our gathering community.  Upon watching the videos, the joy that burst forth from within me was beyond description.  I immediately sent away for YOUR UNIQUE SELF and RADICAL KABBALAH, Books 1 and 2.  I feasted on these sacred writings on each of the following three weekends.  Page after page, Marc was describing the very experiences and understandings that have unfolded over the years of my own being's evolution and in my work midwifing souls on the path of consciousness.  I felt I had known Marc for years.  For me, there is the added nectar of Marc's saturation with Kabbalah which has been and is in great part my own portal and path into the deep mystical realms of understanding and living life.
This content is restricted to site members, you need a
FREE
membership to view the full content.
If you are an existing user, please login
Click here
.
New users may register below
Click here
.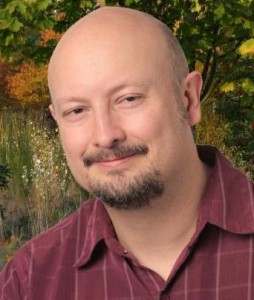 The worldwide movement for same-sex marriage rights and an end to discrimination against gays and lesbians gets the newspaper headlines, but the deeper truth is that we are in the midst of a seismic shift in consciousness regarding our views of sexual orientation and erotic/emotional relationships. For a decade, author, poet, and integral thinker Joe Perez has made the case that the emerging LGBT movement must be understood in its spiritual dimensions as bringing unique perspectives and gifts of importance for everyone.
In "Homophilia's Next Move: Gay Spirituality & Unique Self," Joe and Dr. Marc Gafni will examine the mutually fructifying potential of bringing together insights from the Gay Spirituality movement with the Unique Self teaching. Joe's teaching on the Two Directions of Love — Heterophilia and Homophilia, Eros and Agape — will be related to Marc's understanding of Eros and the Unique Self body of work.
Date: Wednesday, April 24, 2013
Time: 6:00 p.m. Pacific, 9:00 pm Eastern
Duration: 1 hour
Host: Joe Perez
Guest: Marc Gafni
Location: To Be Announced
A graduate of Harvard University in comparative religion and philosophy, Joe Perez has pioneeered weblog journalism and autobiography. He has written many experimental weblogs since 2003 and his spiritual memoir, Soulfully Gay, written when he was 34 years old, is considered a pioneering text in Integral Spirituality. He currently is developing GaySpirituality.com, which will provide a much-needed resource for the personal and spiritual development of the worldwide LGBT community.
Follow Joe on Facebook (Main Page and Gay Spirituality).
By Joe Perez
Posted today on the MyOutSpirit.com Blog:
Every so often I address a column or blog post to my lesbian, bisexual, and gay readers. This one's for you. And, because your journey is my journey, and ultimately there is only One True Self – this column is really for everybody.

Whereas mainstream pundits and public intellectuals in the U.S. are focused on the next election, and many other folks are focused on the next Saturday night, there is a wider and deeper perspective. Looking as wide as this moment in over 2,000 years of socio-cultural evolution since the beginning of the Common Era, and looking as deep as this moment arising when the cutting edge of individual consciousness is a postmodern mindset, and even this edge has become dull and dismal.

It is an odd time to be gay or bisexual. For American men of my generation – past 40 – our lives have been crises of meaning and meaninglessness. We were born into a world in which the reigning moral, religious, and spiritual authorities condemned how we love and would have forced us into closets, castration, or so-called reparative therapy. We could read the mystics and enlightened sages of centuries past and with only a few exceptions could find no evidence that affirming the spiritual dignity of same-sex love was meriting even a moment's thought. And we did, and by unprecedented numbers gays, lesbians, and bisexuals rejected organized religion and set out upon paths of individual spiritual seeking. They found their ways into Zen monasteries, radical faerie gatherings, drumming circles, hot yoga classes, and not a few very, very, very liberal churches and synagogues (places where they worried about marginalizing atheists and making sure language was neutered of any hint of white heterosexual patriarchy).
Read the entire article…
---
Follow Joe Perez's writings for gay and bisexual men at Gay Spirituality Blog.
By Joe Perez
In certain places in America, conservatives are so scarce they've begun to import them from abroad. Specifically, in Tampa, Florida, where 1,000 delegates gathered for the United Methodist Church's General Conference. While liberal American Methodists pleaded for tolerance for gay people, conservatives from overseas compared homosexuality to bestiality.
This content is restricted to site members, you need a
FREE
membership to view the full content.
If you are an existing user, please login
Click here
.
New users may register below
Click here
.
"Given enough time, modernity is enough to show traditional churches that homosexuality is not an illness or disorder, and ought to be tolerated. Given enough time, postmodernism is enough to show modernist churches that they need to accept gays, lesbians, and other sexual and gender minorities for the diversity they bring. Given enough time, an integral wave of consciousness — a World Spirituality — will be enough to show traditional churches that they have held an honorable role by keeping the flame burning which knows the inner divinity of gays and lesbians; it will be enough to show modernist churches and secular organizations the ways in which gay/straight differences in perspective offer many fruitful new avenues for investigation of  the interior life of all sentient beings; it will be enough to show postmodern churches, spirituality-based, and mission-driven organizations the best ways to bring homophiles and heterophiles and all people within whom gender/sexual/energetic polarities exist into a constructive theology of interrelationship, marriage, and social ethics. All this is within our reach in the stratums of pre-modern, modern, and post-modern life-worlds in which we dwell, but it most definitely requires a World Spirituality." — Joe Perez
Recently on this blog: Towards a World Spirituality theology of gay marriage
by Joe Perez
In a World Spirituality perspective, the theologian is more like an symphony composer, with theologians from different theological traditions translating the musical notation for the musicians of different instruments. Clearly there is give and take between the symphony composer and the composer for piano, violin, drums, etc.; but ultimately they are creating new music together.
In our times, a major crisis has emerged for theology which could help to doom religion in many countries unless it is redressed: the crisis of homosexuality within the churches. No, not the crisis that gay people are religious (there have always been gay people in churches, probably in disproportionately large numbers). The issue is that our religious traditions have holy traditions and scriptures dating to pre-modern times when there was no contemporary understanding of homosexuality or modern lesbian, gay, bisexual, and transgender identities (LGBT).
This content is restricted to site members, you need a
FREE
membership to view the full content.
If you are an existing user, please login
Click here
.
New users may register below
Click here
.
by Mariana Caplan
[adapted from Eyes Wide Open: Cultivating Discernment on the Spiritual Path©, Sounds True, 2009]
Some things just don't want to die. Much to my surprise, a little piece I published over 10 years ago, about a certain type of spiritual guy I found myself dating in my early twenties, set alight a dormant flame throughout the world. Originally published in the anthology "Radical Spirit," "Zen Boyfriends" was rapidly translated into multiple languages, and I soon learned that Zen boyfriends were found in Italy, Spain, France and even communities in Thailand and other parts of Asia.
More years on the path brought more Zen boyfriends and infinite variations on the theme, not only for myself but from my clients and from readers and seekers everywhere. "Zen Boyfriends" eventually resurrected itself as a musical produced by Oregon musician Mark Steighner, and it was finally updated and reproduced in the San Francisco Bay area by me, with musician Anastasi Mavrides and actress Suraya Keating, to sold out audiences. I hope you enjoy the snippets from the original writing and revised theater production, and please share your stories!
***
At a certain stage in my own spiritual development, I began to attract a new breed of men that over time I came to call "Zen boyfriends." I use the term "Zen" loosely here, because a man doesn't have to be a Zen Buddhist to fall into this category. He could be a Tibetan Buddhist, a Sufi, or even a practitioner of some obscure brand of yoga. The more rigid the tradition, the better for this type. What defines a Zen boyfriend is the manner in which he skillfully uses spiritual ideals and practices as an excuse for his terror of, and refusal to be in, any type of real relationship with a woman. He is both too identified with his balls to become a celibate monk, and at the same time too little identified with the wider implications of them to take responsibility for them. The result: a righteous, distant and very intelligent substitute for a real man.
Andrew was a great example of a Zen boyfriend. This is how a typical morning went in our love nest:
At 4:30 a.m. his alarm sounds. "Andrew, your alarm is going off."
"Press the snooze."
I oblige. Then at 4:38 it goes off again. "Andrew, get up!"
"I'm too tired."
By the fourth snooze I was wide awake, while he dozed away like a baby in arms. When he'd finally open his eyes sometime around 5:30, I was undeniably and un-spiritually pissed off. Without even a word or a glance in my direction, he would roll out of bed and head for the bathroom. I would listen with mounting rage as he gargled his Chinese herbs, did an hour of tai chi on the creaky hardwood floor, and then adjusted himself on his zafu to meditate. Often I would get up and meditate as well, but since I didn't practice the same form of meditation as he did, he said we couldn't practice together. The argument was always the same:
"Why do you set your alarm if you're not going to get up?"
This content is restricted to site members, you need a
FREE
membership to view the full content.
If you are an existing user, please login
Click here
.
New users may register below
Click here
.