This content is restricted to site members, you need a
FREE
membership to view the full content.
If you are an existing user, please login
Click here
.
New users may register below
Click here
.
What is the right relationship between the experience of sex and the experience of pleasure? How does sex relate to power, love, fear and enlightenment? What does arousal have to do with divine aliveness, and how does the desire to dominate and to surrender alternate, in a whole and powerful way, with the desire for radical mutuality?
When I was first exploring these questions, there was no one to guide me through different forms of sexing. There was no one to tell me that the force of energy moving through me was sacred. No one said to me that sex is the force of evolutionary eros awake and alive in you. No one talked to me about the relationship between love, sex and eros. Really no one talked much about sex at all.
That's why giving the gift of this 7-week "Sex Without Shame" tele-series is so important to me, and to my co-leader Annie Lalla.[Read more…]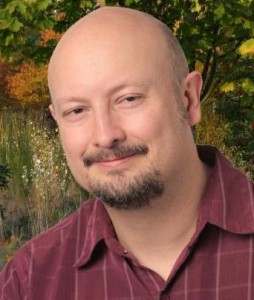 The worldwide movement for same-sex marriage rights and an end to discrimination against gays and lesbians gets the newspaper headlines, but the deeper truth is that we are in the midst of a seismic shift in consciousness regarding our views of sexual orientation and erotic/emotional relationships. For a decade, author, poet, and integral thinker Joe Perez has made the case that the emerging LGBT movement must be understood in its spiritual dimensions as bringing unique perspectives and gifts of importance for everyone.
In "Homophilia's Next Move: Gay Spirituality & Unique Self," Joe and Dr. Marc Gafni will examine the mutually fructifying potential of bringing together insights from the Gay Spirituality movement with the Unique Self teaching. Joe's teaching on the Two Directions of Love — Heterophilia and Homophilia, Eros and Agape — will be related to Marc's understanding of Eros and the Unique Self body of work.
Date: Wednesday, April 24, 2013
Time: 6:00 p.m. Pacific, 9:00 pm Eastern
Duration: 1 hour
Host: Joe Perez
Guest: Marc Gafni
Location: To Be Announced
A graduate of Harvard University in comparative religion and philosophy, Joe Perez has pioneeered weblog journalism and autobiography. He has written many experimental weblogs since 2003 and his spiritual memoir, Soulfully Gay, written when he was 34 years old, is considered a pioneering text in Integral Spirituality. He currently is developing GaySpirituality.com, which will provide a much-needed resource for the personal and spiritual development of the worldwide LGBT community.
Follow Joe on Facebook (Main Page and Gay Spirituality).
Marc Gafni and Adam Gilad in Dialogue
Sunday, February 24, 2013 at 12pm San Francisco Ӣ 3pm New York Ӣ 8pm London
Unique Self: "To be awake is to be a lover: alive, aflame and open as love. Therefore, at its heart, to be a lover means to be willing to participate in the transformation of consciousness."
Sex is play. Sex is surrender. Sex is profound and dangerous and exhilarating discovery – of our truest selves and the selves of our lovers.
After all, the ancient Hebrew mystics didn't say, "And Adam banged Eve." They wrote, he "knew" her.
How can your sexual self be the crucible of knowing yourself anew? Of knowing your lover with both profundity and lightness, with both fierceness and the tenderness of a newborn's touch?
Sex can be entertainment, distraction, obsession — or it can be revelation of our truest selves, our most infinite consciousness. Through our bodies touching, we can touch the divine.
And we can feel – when we drop our anxieties, our bills, our status, our egos – what we can be as human in the act of "becoming."
Few speak on this subject with Adam Gilad's remarkable insight and infectious enthusiasm. The 50,000 followers of Adam's dating and relationships newsletter already appreciate his unique mix of global wisdom traditions, spiritual cheekiness, advanced education and expansive practices. His legendary audio trainings and special programs cover topics like: learning the "language" of the other gender; cultivating a dance of the sexes rather than a battle; playing the spectrum of sexual polarity; and always, always, always, opening to fearlessness in self-awareness, self-evolution, compassion, forgiveness and really good wine.
By Dr. Marc Gafni
The symbol of the line is the sword. In biblical Hebrew the actual word for  sword, often a phallic expression, is cherev. The sword and the lance are male symbols of thrusting forward, combat and conquest. The goal of the sword is to affirm which line (sword) is higher in the hierarchy. The sword is goal-oriented. It does not have conversation; instead, it takes control. The sword cuts  through and analyzes. The sword is the discriminating intellect which divides, categorizes and conquers.  Clearly the sword/line is both a powerful force of the spirit as well as a scourge.
The circle is not about thrusting forward. It is about receiving. In the sexual image the circle always receives the line's forward movement. Whatever position one might take, it is always the circle which must receive the line. The circle listens, opening herself up to receive the line. She is able to absorb the line's thrust – develop it, unpack it, and give birth to something entirely new.[Read more…]
To be in temple consciousness is to be in God. Eros pure and simple. This shift in consciousness is hidden within the folds of biblical myth text itself. We have already seen that the biblical term lifnei hashem, usually translated as "before God," can be more fruitfully unpacked as "on the inside of God's face."
This allusion plants the seed for the much more radical move made by mystic Isaac Luria in the 16th century. In Luria's graphic and daring vision, the world is not formed by a forward thrusting male movement which creates outside of itself. Quite the contrary – Divinity creates within itself a sacred void in the form of a circle. This is the Great Circle of Creation. The circle, unlike in the original biblical image, is within God. It is an act of love which moves God to withdraw and make room for other – paradoxically – within God.[Read more…]
By Joe Perez
Posted today on the MyOutSpirit.com Blog:
Every so often I address a column or blog post to my lesbian, bisexual, and gay readers. This one's for you. And, because your journey is my journey, and ultimately there is only One True Self – this column is really for everybody.

Whereas mainstream pundits and public intellectuals in the U.S. are focused on the next election, and many other folks are focused on the next Saturday night, there is a wider and deeper perspective. Looking as wide as this moment in over 2,000 years of socio-cultural evolution since the beginning of the Common Era, and looking as deep as this moment arising when the cutting edge of individual consciousness is a postmodern mindset, and even this edge has become dull and dismal.

It is an odd time to be gay or bisexual. For American men of my generation – past 40 – our lives have been crises of meaning and meaninglessness. We were born into a world in which the reigning moral, religious, and spiritual authorities condemned how we love and would have forced us into closets, castration, or so-called reparative therapy. We could read the mystics and enlightened sages of centuries past and with only a few exceptions could find no evidence that affirming the spiritual dignity of same-sex love was meriting even a moment's thought. And we did, and by unprecedented numbers gays, lesbians, and bisexuals rejected organized religion and set out upon paths of individual spiritual seeking. They found their ways into Zen monasteries, radical faerie gatherings, drumming circles, hot yoga classes, and not a few very, very, very liberal churches and synagogues (places where they worried about marginalizing atheists and making sure language was neutered of any hint of white heterosexual patriarchy).
Read the entire article…
---
Follow Joe Perez's writings for gay and bisexual men at Gay Spirituality Blog.
As these words are written, Malala Yousafzai is in critical condition in a hospital. The girl, now 14 years old, came to fame when the world learned she was the pseudonymous BBC blogger who advocated for girls' education and criticized the atrocities of Islamic extremists in her city. She has been a contender for a prestigious international peace prize for children. Yesterday, on the eve of the International Day of the Girl, she was shot in the head and neck.
The world is outraged at the Taliban's act of terror which is described like so by the Christian Science Monitor:
"Which one of you is Malala? Speak up, otherwise I will shoot you all," a hooded, bearded Taliban militant asked a bus full of schoolgirls on their way home earlier this week. "She is propagating against the soldiers of Allah, the Taliban. She must be punished," the Taliban militant shouted louder. Then, recognizing her, he shot her at a point blank range.
We pray for Malala's recovery and honor her courage and contribution to peace and the rights of girls. Let us keep the 14-year-old girl, truly a world leader, in our thoughts and prayers. Taliban officials claimed responsibility for an attack on her which leaves her in critical condition at this time, citing her work on behalf of education for girls as an "obscenity." Let us keep them in our prayers as well, praying that fundamentalist extremists everywhere would wake up and grow up!
The struggle for girls' rights is one face of Spirit's next move, and we are all called to love and compassion to aid them. It is fitting on this day that the leadership team of the Center for World Spirituality expresses our support for the International Day of the Girl, a new day for working to make the world a better place for girls everywhere.
By Joe Perez
In certain places in America, conservatives are so scarce they've begun to import them from abroad. Specifically, in Tampa, Florida, where 1,000 delegates gathered for the United Methodist Church's General Conference. While liberal American Methodists pleaded for tolerance for gay people, conservatives from overseas compared homosexuality to bestiality.
This content is restricted to site members, you need a
FREE
membership to view the full content.
If you are an existing user, please login
Click here
.
New users may register below
Click here
.
"Given enough time, modernity is enough to show traditional churches that homosexuality is not an illness or disorder, and ought to be tolerated. Given enough time, postmodernism is enough to show modernist churches that they need to accept gays, lesbians, and other sexual and gender minorities for the diversity they bring. Given enough time, an integral wave of consciousness — a World Spirituality — will be enough to show traditional churches that they have held an honorable role by keeping the flame burning which knows the inner divinity of gays and lesbians; it will be enough to show modernist churches and secular organizations the ways in which gay/straight differences in perspective offer many fruitful new avenues for investigation of  the interior life of all sentient beings; it will be enough to show postmodern churches, spirituality-based, and mission-driven organizations the best ways to bring homophiles and heterophiles and all people within whom gender/sexual/energetic polarities exist into a constructive theology of interrelationship, marriage, and social ethics. All this is within our reach in the stratums of pre-modern, modern, and post-modern life-worlds in which we dwell, but it most definitely requires a World Spirituality." — Joe Perez
Recently on this blog: Towards a World Spirituality theology of gay marriage
by Joe Perez
In a World Spirituality perspective, the theologian is more like an symphony composer, with theologians from different theological traditions translating the musical notation for the musicians of different instruments. Clearly there is give and take between the symphony composer and the composer for piano, violin, drums, etc.; but ultimately they are creating new music together.
In our times, a major crisis has emerged for theology which could help to doom religion in many countries unless it is redressed: the crisis of homosexuality within the churches. No, not the crisis that gay people are religious (there have always been gay people in churches, probably in disproportionately large numbers). The issue is that our religious traditions have holy traditions and scriptures dating to pre-modern times when there was no contemporary understanding of homosexuality or modern lesbian, gay, bisexual, and transgender identities (LGBT).
This content is restricted to site members, you need a
FREE
membership to view the full content.
If you are an existing user, please login
Click here
.
New users may register below
Click here
.