by Dr. Zachary Stein – after the 15th and final Wisdom School at Shalom Mountain, which concluded a 10 year cycle
In a popular culture that has re-packaged the great cultural revolutions of the 1960s we have to ask exactly where and what a "counter culture" could be in today's world. One answer is that the counter culture has gone mainstream, it's everywhere now—massive numbers are marching for women and the Earth, even more are engaging in political critique and ethical activism on social media. Cultural evolution proceeds via the center metabolizing the periphery; the fringes of culture move to the core. What was a rare view becomes common and identity formation and cultural production follow suit. Whole industries spring up around ideas and practices that used to be tucked away in obscurity. As the mainstream drifts to accommodate and commodify cultural innovations for the masses, true cultural innovation continues underground, as it always has been, articulated first and raw in some place off the map.
Across the centuries, mystics have convened mystery schools on the edges of civilizations and worldviews. Intentionally small and remote, peopled with trusted initiates, these schools have been the storehouses of innovations in consciousness, sourced in ancient traditions, guided by a memory of the future. Off stage and out of sight, a few have always been preparing seeds for planting in the compost of the rapidly degenerating culture of the so-called civilized.
The Catskills seem to be trying to hide Shalom Mountain in clouds and endless back roads, making it feel secluded enough to shout secrets into the air through a megaphone. The mystery school displaces the center of self and knowledge, shifting us to the surrounding realms of imagination, memory, instinct, and revelation. Everything is on the table, as Gafni becomes a trickster, weaving Tantric Kabbalah from ancient texts, modern science, and depth psychology. Paradox and laughter co-emerge in the dissolution of culture-wrought truncations of self, world, and God. Audacious sovereign greets audacious sovereign in a dance of co-empowerment and natural hierarchy. Gafni is repeatedly moved to tears by sacred texts, so much so that a late June thunderstorm is easily felt as God moved to tears by reading the book of Gafni's life. So much was taught that I might only select one lesson—one from the calm in the morning after the storm.
T'shuvah means literally "to turn" and is usually translated as penitence or repentance, meaning roughly to turn towards one's sins and mistakes, to understand them, and to fix them. This is exemplified in the tears shed by King David before the profit Nathan, followed by the King's humble admission, "I have sinned."  He had sinned, and would sin again. David, like others in the line of the Wisdom of Solomon, is identified as one whose greatness is intimately bound up with flaws and error. The finitude, limitation, and darkness of the human being have long been the mystical keys that open the heart of Tantra. We are exactly (precisely nobody but) the ones making mistakes, taking risks, landing in failure, illness, and shadow. Religions are built around the core idea of a fall. From Adam and Eve to maya and samsara, humans are destined to make mistakes and live with them. You and I will make mistakes again and again. On one view this is terrible—the fall is our shame, and it means that no one is innocent, no one is really truly good. On another view—the non-dual view—the fall is great news because everything is grist for the Divine Mill. The Good is not some static absolute innocence of non-action. The Good is making mistakes in the right direction. We can only learn and evolve by virtue of the mistakes we make and how we respond to them.
T'shuvah is a practical answer to the idea that because humanity is destined to make mistakes we are all tragically flawed. T'shuvah is a practice for turning mistakes into insight and transformation. The practice is clear, simple, and could not be any more radical in a broader cultural where mistakes in some areas of life are enough to mark someone as untouchable for life. What could be more radical than a practice allowing for an individual and collective turning toward sin, failure, and mistakenness? We can all lose face together, abandon the moral high ground together, and turn then toward each other before God, seeking only learning and transformation through and within our own and each other's mistakes. Individually and as a culture we must turn towards our mistakes and thus toward our Unique Selves, which are fumbling toward actualization, making mistakes in the right direction.
Importantly, the situation and dynamics in which we make mistakes have occurred before and will occur again. History repeats itself, both personally and culturally. T'shuvah becomes a kind of mystical fixing when practiced as way of life. By turning towards the dynamic that caused us to fall, seeing it, and committing to change it into something new, t'shuvah liberates the memory of each person and culture, destined as they are always to carve a unique path of mistakes. History itself must be unwound from the trauma of repetition and freed from the faltering stutter of eternal return. Beyond and after the total reciprocal forgiveness of each and everyone there is a new planetary culture that is possible. The mystery school felt like a living visitation from the future of humanity, transformed from the fall, moving up from Eden.
By Marc Gafni
The following are notes from Marc Gafni's dharma talk given in March 2012 at Shalom Mountain Wisdom School, where Gafni serves as the World Spirituality Teacher in Residence.
Introduction
The seven levels of certainty and uncertainty tells the story of how the great religious traditions came into being and how they were challenged first by science, and then by modern and post-modern mindsets.
This is a rough sketch of a map of certainty and uncertainty.
We have forgotten what we know. Indeed we do not know whether we know or not at all. We do not know whether we know or what we know or even how to know. The general impression today is that anyone who claims to know something is lost in dogma or regressive fundamentalism. Indeed almost the definition of a fundamentalist is someone who claims to know something with is totally "true" about Ultimate issues.
A person cannot survive and certainly cannot thrive without knowing.
A generation cannot survive without its knowing. A generation certainly cannot participate in the evolution of consciousness, which is the evolution of love, without knowing what it knows.
This content is restricted to site members, you need a
FREE
membership to view the full content.
If you are an existing user, please login
Click here
.
New users may register below
Click here
.
X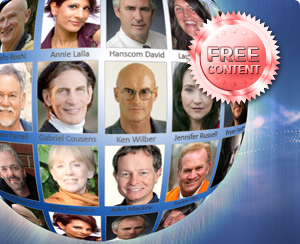 Free Membership