We are pleased to be able to share with you the inspiring poem below, written and submitted by Shalom sangha member and energy healer Cerridwen following the Shalom Mountain Wisdom School in Livingston Manor, NY, October 10-13.  Dr. Marc Gafni, Wisdom Teacher in Residence at Shalom, unfolded teachings on Pleasure, Addiction, and Eros at this retreat, and the sangha celebrated together the Outrageous Love dharma. Cerridwen says the retreat experience moved her closer to this draft of her poem.
This content is restricted to site members, you need a
FREE
membership to view the full content.
If you are an existing user, please login
Click here
.
New users may register below
Click here
.
X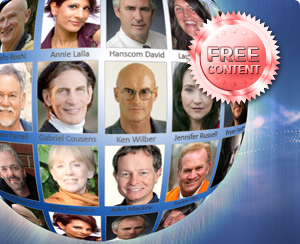 Free Membership
We are excited to announce a programming change to start off the weekend workshop, "The Radical Path of the Outrageous Lover."
On Friday, October 4th, from 7:00-9:00 pm, Stuart Black replaces Warren Moe in the evening dialogue with Dr. Marc Gafni, entitled, "The Future of Love, Sex, and Eros!"
Stuart Black was the Director of the Core Energetics Institute for over two decades and is currently serving as President. He was also the creator of many classic Core Energetics events such as Take A Risk and the Core Spiritual Service.
Mr. Black and Dr. Gafni will spark a spirited and entertaining dialogue on The Future of Love, Sex and Eros!
At this key time in history we are called to evolve and embody Love, Sex and Eros! The sexual is the ultimate spiritual master. Deep understanding of the sexual is the ultimate guide to accessing the spirit in every dimension of our reality. To be a great Lover "" an Outrageous Lover in all facets of your being "" you must listen deeply to the simple yet elegant spirit whisperings of the sexual.
This event is a co-production with our Teaching Center Institute of INTEGRAL EVOLUTIONARY TANTRA in New York City.
Workshop: Oct 4 – 6, 2013
Fri 7–9 (free evening session)
Sat + Sun 10–5:30
Free Dialogue Evening! LOVE, SEX & EROS
Friday, Oct. 4 from 7-9 pm between Dr. MARC GAFNI
and WARREN MOE, Director, Inst. of Core Energetics
Please download the Flyer here for info on how to register.
To register for our Wisdom School at Shalom Mountain Retreat Center, October 10-13:
"Evolutionary Intimacy and the New Enlightenment": (more information below)

To register for our 4th Annual World Spirituality Retreat, October 18-20:
"Falling in Love with the Divine – Devotion and Tantra of the Heart": (more information below)

The Center for Integral World Spirituality is a vibrant community of Virtual Presence and Evolutionary Love Gatherings. We share tremendous Holy Purpose in bringing Unique Self teachings into the world. The Eros that unites us is grounded in simple truths of Unique Self teachings with which we all deeply resonate.[Read more…]
Letter from CWS Board Member and Unique Self Teacher Chahat Corten.
Dearest friends and partners,
How can I even start to describe to you the shower of Grace and Love, Deep Dharma transmission from Spirit via Marc that has happened here last week in the eight days of the second gathering of the CWS / Venwoude Mystery School of Love at Venwoude in Holland.
Some 150 people gathered, indeed from all over the world, to create together a field of Outrageous Love, visioned, held, loved open, and sustained in the most profound and wondrous way by Marc.
There was an unwavering stream of teaching, that was deepened and embodied in many afternoon workshops and musical & dance happenings in the evenings. The level of synchronicity that I experienced between the core morning teachings of Marc, the afternoon workshops, and all the other offerings was so magical that it sometimes took my breath away.
Many of us who have been studying with Marc now for more than three years experienced an enormous deepening in the transmitting of the teaching on the 12 principles of Eros.[Read more…]
The second annual Mystery School of Love has begun and is already in full swing. More than 150 people have come to celebrate with us this year's theme: "Reclaiming Eros." Many participants were here with us last year and are excited to be here again!
The festival revolves at its core around Dr. Marc's several hours of Dharma transmission each morning. In the beginning of the day, spiritual teacher Chahat Corten, a leading luminary at Venwoude and a direct dharma student of Dr. Marc, begins the morning with a day-opening ceremony. Dr. Marc then meets with the twenty or so teachers gathered on the faculty of the Mystery School. Included are leading teachers who are each in their own right bright stars and key leaders of the Venwoude community where Dr. Marc serves as the World Spirituality Teacher in Residence. We will post a bit later a special piece about all the the wonderful teachers, each worthy of note and great appreciation.
The center of the emergence is the field of radical dharma and outrageous love that is woven and rewoven by Dr. Marc. The attendance at the festival has doubled in the last year and we expect that to keep doubling every year. Dr. Marc weaves a field of precise and powerful—truly "source-code-changing"—teaching, which transforms minds and explodes hearts. Dr. Marc's mind and heart seem to merge as one and he lives for everyone as an overflowing and brilliant weaver of meaning, meta theory and grand narrative—even as he opens up spaces of genuine enlightenment that seem to shift the earth beneath people's feet. It is an enlightenment teaching pure and simple, and the process is, as Dr. Marc calls it, Loving Your Way to Enlightenment!
To give you a little taste of it, we want to share with you just the first few minutes of Marc Gafni's opening dharma talk, where he sets the frame by giving us 6 principles and commitments for the upcoming week. This is before any of the real dharma got started—this was the first hello:
The following video gives you a small taste of the Center for World Spirituality Mystery School of Love (aka Summer Festival of Love) run in partnership with Venwoude International retreat center.
The Mystery School is an annual eight day event which takes place at the end of July and the first week of August. The morning dharma teaching is by Dr. Marc Gafni with an all star team of teachers leading breakout sessions in the afternoon.
The Mystery School is a profound enlightenment teaching intensive where the practices revolve around awakening to what Dr. Marc calls Your Unique Self. This awakening to your true nature and to the sacred activism that is the invitation of your life is rooted in a powerful realization of the unique love beauty and love intelligence of all that is, that lives in you, as you and through you.
Many students report profound enlightenment experiences during mystery schools. Those experiences however are but pointers towards a stable and integrated awakening to your unique self that has the potential to literally change everything even as you deepen and transform from where you are. This is the path of what Dr. Marc calls the evolutionary lover or the outrageous lover. At the core of the dharma is Dr. Marc's core mantra: We live in a world of outrageous pain. The only response to outrageous pain is outrageous love.
Next Venwoude Festival / Mystery School:  July 27th – August 3rd, 2013
Info here: http://www.venwoude.nl/summerfestival.htm
The Wisdom School at Shalom Mountain: The Seven Tastes of Sexing, March 7-10, 2013
This event on Evolutionary Tantra was held last week at the Wisdom School, co-founded by Shalom Mountain and the Center for World Spirituality, which is the locus for Marc's teachings on the east coast of the United States.
This was the 10th Wisdom School that has gathered in the last several years, each one with its own theme and exploration of a particular dimension of Enlightenment. Each Wisdom School is dedicated to the practice of evolving the Source Code of Consciousness in a particular area of spiritual practice or enlightenment inquiry. This Wisdom School shared the same theme as the recent program held at Venwoude Retreat Center in February, The Seven Tastes of Sexing. The Shalom Mountain retreat was led by Dr Marc and facilitated by two close friends and students in the private study circle, Jeff Hilliard and Shelly Reichenbach. Jeff and Shelly are Shalom Mountain leaders and have been studying closely with Marc at the Wisdom School for a long period of time.
Wisdom School at Shalom Mountain Developing Unique Expression of Unique Self Process
Jeff Hilliard and Tom Goddard are leading the development of the Unique Self process, in its particular expression at Shalom Mountain. Jeff, Tom, Nance and Marc, along with a group of leaders, are very excited to be actively engaged in developing the first Unique Self process led by Shalom leaders. Marc has taught Unique Self extensively over the last few years at Shalom Mountain, and is now working together with this fabulous leadership group of teachers in transmitting the dharma and empowering Shalom to take up the Unique Self teaching in their own gorgeous Shalom fashion.
News from The Seven Tastes of Sexing program at Venwoude Reteat Center, Feb 8-10, 2013
We are delighted to report that The Seven Tastes of Sexing Tantra Weekend (Feb 8-10, 2013) at our retreat center in Holland, the Venwoude Retreat Center, was simply stunning. Marc taught eight major dharma sessions with exercises and intimate move teachings offered beautifully by Leon Gras and Sujata van Overveld. Sujata and Leon did a wonderful job deepening the space through the practice of intimate moves, taking the dharma and making it embodied and alive and breathing in the very cells of all the participants.
Marc transmitted a dharma that he has been working with for the last four years which provides what we think is the most advanced dharmic understanding of the nature of sexuality.
Marc outlined eight major forms of sexing, and led us on an embodied visionary journey to access the unique contours, tastes and substance of each of these forms of sexing. The net result of this tantric immersion was a profound transformation of the nature of the sacred sexual experience for every one of the participants.
Chahat Corten is a close student, friend and a board member of Center for World Spirituality and a leader of the Venwoude Retreat Center in Holland. She received empowerment from Marc Gafni as a teacher of Unique Self Enlightenment and is engaged in an upcoming book project with Dr. Gafni. She was recently interviewed for a wonderful article in a leading European magazine (pictured below).
We want to thank Adael Bullock for assembling a collection of reflections and personal sharing from the recent Shalom Mountain Wisdom School fall event.
With Marc Gafni teaching at the retreat center in New York, the topic of Unique Self was at the fore. Accordingly, several of the reflections were inspired by this teaching. Enjoy "Spark of Creation," "In Your Faces," and "May I Suggest." … and there's more to follow in the days ahead.
"Spark of Creation"
A Unique Self Prayer
By Liza Braude-Glidden
Spark of Creation, Beginning of Beginnings,
Let Your Holy Embodied Love live through each of us uniquely
Help us turn every event towards its best place in love's mandala.
In Your sweet generosity, bring me all that's uniquely mine,
To love, heal, create, destroy ""
As You were in the beginning, so You unfold through me and blossom,
You hear my laughter, pain and joy. You know the name inside my name.
All of us can rest in You as You hold each beauty and sacrifice,
And Your love, personal, intimate and divine, always begins and never ends.
[Read more…]