How We Respond to Post Truth And Fake News Matters
We stand at a moment in time when the weaponizing of sex and the manufacturing of scandals is used to undermine leaders and manipulate politics, religion and culture via digital communications at a faster rate than any other time in history. The recent emergents of a post-truth society and fake or distorted news now generate more engagement than truth on social media and are having an enormous impact on the shaping people's viewpoints and beliefs.
If you use the internet for any form of communication including…
Writing emails
Posting and commenting on social media
Sharing articles and blog posts
Creating or viewing videos
Participating in live broadcasts (FB Live, Google Hangouts etc..)
Reading the news
…then you are participating in digital culture.
The question is, does your participation contribute to the awakening and evolution of culture, or does your participation contribute to the perpetuation of false negative memes and distortions of the truth?
>> Visit Evolving Public Culture <<
It's not an easy question to answer, because most of us believe that our actions are well intentioned…. for instance:
You share an article with friends because you think it's about an important topic and worthwhile read but you have not taken the time to see if the information in it is verified…
You make a critical comment on a social media post because you want to engage in a conversation that's meaningful to you but you have made assumptions about what's true in the story you are commenting on…
You sign a petition to take a stand against something such as sexual abuse, but are unaware that your own confirmation bias has lead you to believe the information being shared is fact…
You write a blog post or article about a cause or topic that you're passionate about but you haven't verified the information from both sides of the story before publishing it…
You see, if you don't understand the basic tenets for discerning whether or not a post or an article is fact or simply opinion, stated as fact…and if you don't take the time to weigh your opinions with basic moral and ethical standards before you press 'publish' or 'post', then you unconsciously become an instrument for the advancement of a post-truth society. In a post-truth America justice, integrity and basic goodness are sacrificed on the altar of click bait, political smear campaigns and corrupt grasping for profit or power.
Our response to post-truth and fake news was to create a blog dedicated to restoring the fundamental principles of human dignity, fair process and integrity in the digital age. It's called Evolving Public Culture.
>> Visit Evolving Public Culture <<
Through thoughtful curation of key articles, posts and papers as well as our own original content we will be highlighting the very tactics used to "pull the wool over our eyes" so that we can reclaim our right to know the truth and make informed decisions based on fact, not lies.
Our first few blog posts are now "live" on the site, and we will continue to write and curate new articles on a regular basis, about the bigger issues we're currently facing in public culture such as internet abuse and the manufacturing of victims.
Our vision is that Evolving Public Culture becomes a place where people can find thoughtful and balanced content and can actively engage in critical conversations about the issues we face in a post-truth society.
The invitation of Evolving Public Culture is to become an activist for a planetary awakening by contributing to the conversation and choosing to take a bold stand for truth, integrity and justice.
Watch this beautiful teaching from the Summer Festival of Love 2012 "Loving Your Way to Enlightenment" by Marc Gafni on Dharma and read the transcript below:
Transcript of Marc Gafni's Teaching on Dharma
Marc Gafni: When I say going into the Dharma, what do I mean? Do I mean that we are going to be in a university class? No. What I mean is Dharma. So what does it mean? Anyone?
PERSON: Teaching.
Marc Gafni: Okay, which might be true in a university class as well.
PERSONS: Deeper calling. / Vision. /Wisdom. /Transmission. /From the heart, from within. /A path. /Coming together in the Dharma.
Marc Gafni: There's a deeper calling in the teaching, and wisdom, yeah. Who said transmission?            The Dharma comes from inside, your inner-self response to it, right? And there's a coming together in the Dharma. The Dharma is spirit, living spirit, in the same way that love is living spirit, that chant is living spirit, that Shikantaza and meditation are living spirit.
Dharma is not words; Dharma is not about the mind, even though we're using the mind. There's this crazy New Age idea that spread through the Western world that "wow, we're having an experience, but for now, we're just using the mind." That's nonsense, right? Dharma is the mind part, the embodied expression of spirit. So you respond to Dharma not just with your mind; your body knows whether Dharma is true, your body can feel it. The book of Job: "Through my body I vision God." Your body knows if a Dharma's true, your heart knows if a Dharma's true, your mind can respond.
So when we engage in Dharma, like these mornings, we're not doing a university lecture, we're doing Dharma. We're engaging whole heart, body and mind in getting a sense of the story of reality, of the grand narrative of reality, of the meta picture, of the patterns that connect. Do you begin to feel that? Let me give you a sentence, tell me if this sentence works for you: "One of the great yearnings in the year 2012 is a yearning for the patterns that connect." Does that sentence make sense to you?
During the last couple of weeks, the CIW team has been busy preparing our full public response to the smear campaign against Marc Gafni that started just over a year ago on December 25th.
Last week we finally launched our new site WhoIsMarcGafni.com.
Please take a moment to check out this new site dedicated to setting the record straight on the smear campaign against Marc Gafni and to addressing the meta issues involved here.
Who Is Marc Gafni?
>> Check out WhoIsMarcGafni here <<
We also ask you to watch this video from our beloved Co-Chair Barbara Marx Hubbard sharing her story about the origins of the most recent smear campaign:
Soma is the new cutting-edge understanding of what it means to be human. It's a completely new paradigm that will change our understanding of healing, which will change everything. Clinical Somatic Education is a "new" modality that includes simple ways to prevent and do away with about 50 percent of all "dis-ease." By employing our consciousness to integrate our brain/body (which are really one) and by employing simple movements called pandiculations, we can change our posture and radically improve our health.
Everything in the universe is moving even though to our eyes it may look still. The Soma (you and me) are like atoms. In fact, we are made of atoms. We are always moving, whirling, twirling like everything else in the universe. Sometimes we forget we are part of nature and the universe. And, when you think of it, everything in the universe is whirling out of the Big Bang. This new understanding is an evolutionary leap for mankind.
Be sure to view the video in this blog post to see me demonstrate how we can use somatics and pandiculation (movement) to rapidly change our own bodies!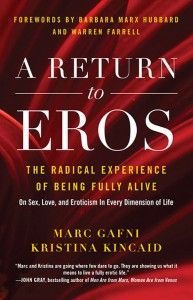 Eros is the principle of aliveness and magic inherent in all of reality. Something infinitely real animates everything. Reality is realness, which is another way of saying Eros or aliveness. Everything radiates an intense aliveness. The intensification of aliveness is the natural result of living an erotic life. Most people have had the experience of visiting a place and finding it vibrating with aliveness, color, and immediacy. Some years later they may visit the same place again and find it drab and dreary. Most likely it is not the place that has changed, but the person. Beauty is always in the eye of the beholder. When your eyes are alive, then the hills are alive. When your eyes are asleep, then even the most beautiful vista is deadened.
Our lives are a search for passionate aliveness. Our lives are a search for Eros. We remember well Eros lost. Until we are able to recover Eros, we are filled with an inconsolable longing that can be healed by no external balm.
We hunger for the depths of aliveness, for it is only from those depths that we are capable of love. It is only in the quivering of aliveness that we are capable of being all we can be. That is what it means to be holy. The opposite of holy is not unholy. The opposite of holy is superficial. The holy is the real. We long for what is real. That is why we yearn with all of our being to return to Eros.
We yearn with all of our being to return to Eros. Let's start living an erotic life. #PoliticsOfLove



Not Synonymous
When we talk about Eros or the erotic, we suffer from any number of confusions. There's an important relationship between the erotic and the sexual, but as we said above, they're not the same thing. Eros is the essential aliveness of reality—it's the experience of being on the inside. Like when you're running and at some point you break through and you're in the zone or the inside of experience.
There is a fullness of presence in Eros and a feeling that your yearning participates in the evolutionary yearning of being. In Eros you have a felt experience that you are not separate; you experience your own interconnectivity with the larger context, with the wholeness of it all. All blessings flow from Eros. The goodness of life, the color in a black-and-white world, and all ethics flow through the channels of Eros. The loss of Eros is the failure of ethics. Creativity, intimacy and relationship, politics, economics—nothing moves without the erotic. When there's a disconnect from Eros, systems begin to break down both in the world of the personal and in the world of the collective.
When you feel fully alive, when you are in Eros, there is no question about the meaning of life. When you are in Eros, there is no question about the essential goodness of life. When you live in Eros, life is self-evidently meaningful and obviously good. Here is an example of how sex models Eros: when you are on the edge of orgasm, you are on the inside of life—yearning, totally present, ultimately connected, lost in the experience, and yet most radically your unique self.  When you are in Eros, you have no questions about the meaning of life. You are life.
At the edge of sexual explosion, you do not stop in the middle to contemplate philosophical issues or life's meaning, nor do you question the natural goodness of life. You are fully alive and fully in. In fact, those five qualities—living on the inside, fullness of presence, yearning, wholeness and interconnectivity, and the experience of your unique identity—are the first five of the twelve faces of Eros that we will be exploring in this book. "Sex models Eros" means that sex models the experience of being on the inside, fully present and connected, deeply yearning, and ultimately yourself, in every facet of your life.
From an unedited draft of the forthcoming book A Return to Eros by Dr. Marc Gafni and Dr. Kristina Kincaid
___________________________________
Align with the evolutionary impulse that is the inherent Eros of reality and become part of your evolutionary community at Evolutionary Church.
Barbara Marx Hubbard, Marc Gafni & Daniel Schmachtenberger in Conversation
Enjoy this powerful conversation on the "Homo Co-Creator" between three new humans, Barbara Marx Hubbard, Marc Gafni & Daniel Schmachtenberger. It provides a brief peek into the forthcoming Video Course "Becoming the New Human" that is to be released in 2017.
This is the group discussion after a Module on the "Homo Co-Creator" with Barbara Marx Hubbard.
The full course is a call to action to play your full role in the birth of a new humanity. It asks the question:
Who do we need to become in order for humanity to make it through its current dangerous technological adolescence and to create a world that is truly commensurate with our full human, scientific, social, spiritual, and technological capabilities?
In this session you will learn how to:
Experience the fulfillment of knowing that your unique gifts are received by those who need them most

Find the delight, beauty and joy of being part of the Unique Self Symphony, which is your Evolutionary Family

Expand your capacity to create loving partnerships without becoming "suprasexually promiscuous"
Enjoy this 15 minute dialogue:
Audio clip: Adobe Flash Player (version 9 or above) is required to play this audio clip. Download the latest version here. You also need to have JavaScript enabled in your browser.
In this love-filled conversation, Barbara, Marc and Daniel spontaneously agree that they are part of an Evolutionary Family and delight in the joy of this!  They continue to explore the themes of suprasex, the Co-creative Masculine, discovering vocation, and how to expand our love lists beyond romantic partners.
Daniel remarks that one of the great teachings of suprasex is the question it begs:
What am I committed to create in the world that is as significant as creating human life, that engages as much of my capacity, and that I am as committed to?
Homework:
Call your extended Evolutionary Family together and have a family meeting.



What are you committed to create that is as significant as creating human life? #EvolutionaryChurch #PoliticsOfLove




In order to live an awakened life, we need some wisdom to live by. It is the World Spirituality Dharma of Unique Self and Evolutionary Love that provides us with the Integral Wisdom to guide us every day. Our post-postmodern Dharma is not Dogma, but the best take on reality we have based on pre-modern, modern, and postmodern insights, weaving together what we know about the patterns that connect.
Enjoy this collection of 7 Dharma Quotes Graphics for Living an Awakened Life by Dr. Marc Gafni.
Apply these pearls of wisdom in your everyday life and become unstoppable in living and expressing the Outrageous Love at the core of your most gorgeous Unique Self.
Dharma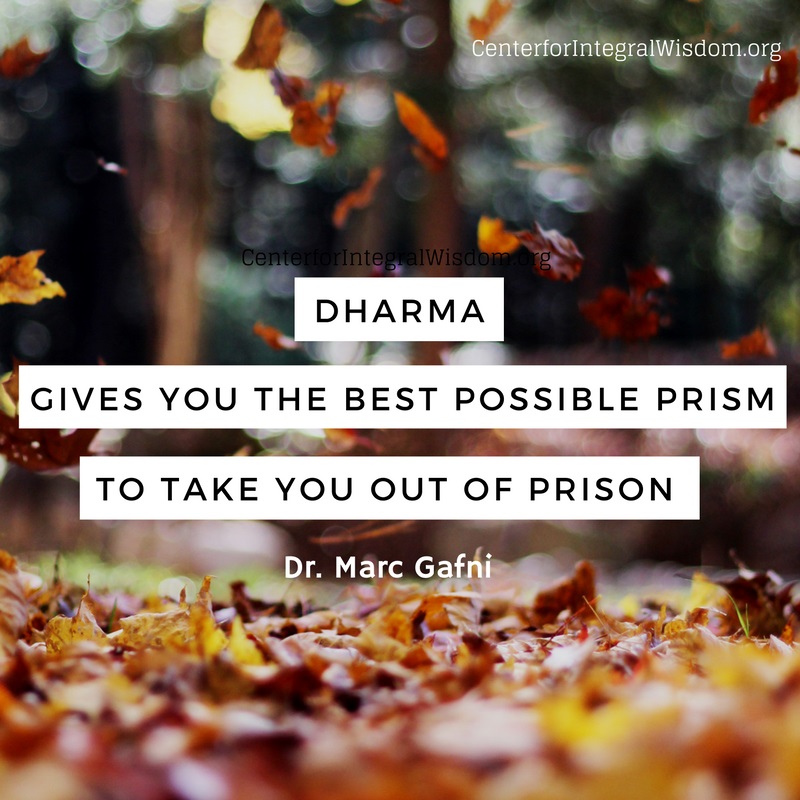 Dharma gives you the best possible prism to take you out of prison.
>> The World Spirituality Unique Self Vision of Dharma, Lineage, Students and Teachers <<
Life Is for Pleasure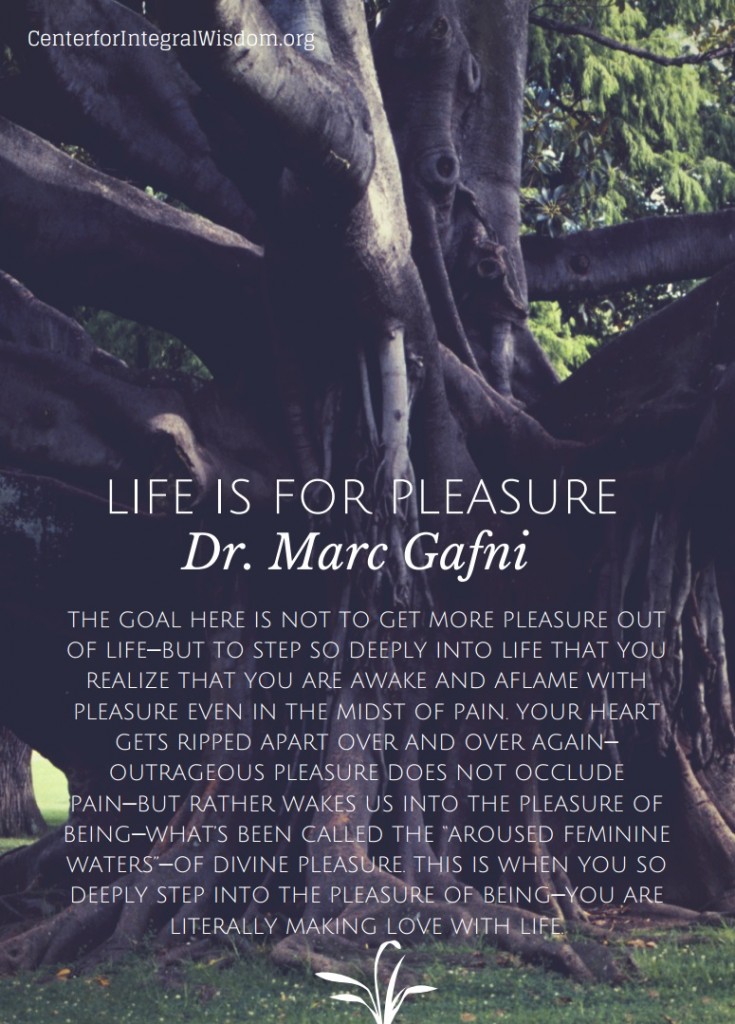 The goal here is not to get more pleasure OUT of life—but to step so deeply INTO life that you realize that you are awake and aflame with pleasure even in the midst of pain. Your heart gets ripped apart over and over again—outrageous pleasure does not occlude pain—but rather wakes us into the pleasure of being—what's been called the "aroused feminine waters"—of divine pleasure. This is when you so deeply step into the pleasure of being—you are literally making love with life.
The Highest Pleasure
The highest pleasure is to know that through my own transformation I transform the world.
The word Somatic is an umbrella term that means experiencing from within. It is used to mean a large number of things. Yoga and T'ai chi are somatic, for example.
The word Somatics was coined by Thomas Hanna to mean his particular work in that field. Hanna invented some neuromuscular work based on what he knew about Feldenkrais (for Hanna was a certified Feldenkrais practitioner). But he also spent a lot of time at university studying the neuromuscular system. Because of his understanding of the neuromuscular system, he had a very inventive mind so that he took the work many steps forward. As a body of work, it is well beyond what Feldenkrais taught. As I have said before, Hanna's work is a well-thought-out and almost spectacular (Hanna even uses the word magical) new work in the health care field. Hanna invented slow, easy movements and protocols that have the potential to dramatically improve the way human beings can function while at the same time eradicating almost 50 percent of all physical human suffering (pain) and disease. But this is only part (a wonderful part) of what he meant to include in the word Somatics.  In his four-part article titled "What is Somatics," Hanna said the goal of somatics is optimal mental and physical health.
One must remember that before Hanna became a "body worker" — a term he did not like — he was first and foremost a philosopher. I have read all of his books and writings and I am positive that had he lived he would have made his work holistic — to include the whole human soma. I know he would have taught his students more about the whole human soma and would have left his students with more information about educating the whole brain and not just the sensory motor cortex. Remember he died the first summer of his teachings. He intended to teach for three summers, which leaves two summers of work unknown to his students. As I have said I have read his books and listened to a wealth of tapes he left to posterity. I believe it is our task to take up where he left off — to continue his unfinished work guided by what he left behind and our own knowledge of philosophy, psychology and religion. (He attended divinity school also).
As are millions around the globe, CIW Board Member Tom Goddard was trying to find his way through the density of this week. He found and slightly edited this beautiful text by Marc Gafni and started to share it with friends and family – then on his blog "The Integral Company."
He starts out with Marc's famous lines:
"We live in a world of outrageous pain.

The only response to outrageous pain is outrageous love."
And finally ends with:
"…an outrageous social vision, in which each person committing their unique outrageous acts of love participates in enacting a Unique Self Symphony that has the capacity to heal the entire story. An emergent politics of outrageous love begins to take form before our eyes. A politics of outrageous love that is as practical as it is lyrical."
It seems like more than ever we need to hear this message of hope. More than ever we need to know that we can do something… that we are needed by all-that-is… that we can co-create the beautiful world that we yearn for… a world that works for everyone.
Read the beautiful and audacious message here>>>
Let's close with R. Buckminster Fuller:
"There is a young world very ready to embrace a one world revolution to create a world that works for 100% of humanity."
This dialogue focuses on Doug's first novel—the first in a series of six—Speculator.
Doug is very much in the lineage of Ayn Rand, writing riveting prose, studded with depth and insight.
The book tells the story of Charles Knight: a young, intrepid speculator who sets out to West Africa to seal his investment in the greatest gold discovery ever. What he uncovers instead is violence and fraud—perpetrated by scientists, hitmen, psychopaths, and the U.S. government itself. The only way to strike it rich… and to save himself and those he loves…is his code of intimacy and integrity. Who says speculators can't be moral actors in The Universe: A Love Story?
In some sense the books focuses on the archetype of the hero—the one living the mythic life—who is called to integrity. Doug's implicit challenge is to conventional notions of integrity.
But his challenges does not lose itself in a tired moral relativism. Indeed, underneath Casey's challenge to conventional ethics is the call to a higher integrity and even to a higher obligation, which is called forth uniquely in the life of every person. Casey in the guise of an exotic adventure demands a higher discernment and responsibility in deciding what Integrity really means.
This very exciting dialogue takes place between Center Co-Founder Marc Gafni, Doug Casey, the epic speculator, investment advisor, philosopher author and Dr Venu Julapalli, Philosopher, doctor and social visionary committed to transforming the future of medicine.
Enjoy!!!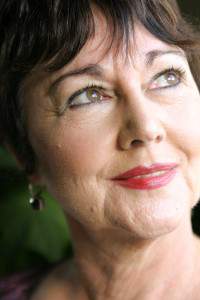 submitted by Mary Ann Gray Voorhies
The following was taken from the book Somatics: Reawakening the Mind's Control of Movement Flexibility and Health by Thomas Hanna:
1. These problems are functional, not structural

The problems which on the surface look to be irreparable breakdowns of the body, are instead malfunctions of the nervous system. Viewed externally, they seem to be about bodies that are degenerating; but viewed internally, these are brains that have lost control of their bodily functions. To use my own terms, these are somatic problems — not bodily problems. They are functional problems — not structural problems. These are problems solvable by the patient — not by the doctor. These are problems reflecting loss of control from the inside of the human system — not a deterioration of bodily parts at the outside of the human system.

2. The functional problems are cases of sensory-motor amnesia.

People who come to me are suffering from non-medical problems. They are outside the reach of medical help, whose services they have exhausted. They are not suffering from infectious diseases, or physical lesions, or biochemical imbalance. They are suffering from a loss of memory; the memory of what it feels like to move certain muscles of their bodies, and the memory of how to go about moving these same muscles.

Their memory loss is, to be specific, sensory-motor amnesia (SMA). I know this to be the case simply because their being shows how certain muscle patterns feel, and how these contractions are accomplished, resulting in an end to their problems. They regain their normal functioning and normal bodily wellbeing without any need for antibiotics for infection or surgery for lesions or drugs for biochemical imbalance.
Wake Up, Grow Up, Show Up Series with Lisa Engles and Marc Gafni
In this sixth installment of our series, Marc talks about joy and happiness as a byproduct of the passionate pursuit of your Unique Self.
Your Unique Self is your unique plug into the energy of reality, of all that is. By living your Unique Self you plug into the joy and energy that you need to commit your unique acts of Outrageous Love.
Wake Up, Grow Up, Show Up Series with Lisa Engles and Marc Gafni
In this fifth installment of our series, Marc elaborates on the outrageous acts of love that the Outrageous Lover commits.
First of all, it is important to understand that the Outrageous Lover keeps every boundary that should be kept and breaks every boundary that should be broken. The boundaries that need to be broken are the boundaries of our contraction, our smallness, of living our beliefs, the belief that we are irrelevant, that we are an extra on the set.
The Outrageous Lover commits the outrageous acts of love that are the function of his or her unique perspective and quality of intimacy.
Evolution awakens in and as me in person. That is another profound shift in identity from Unique Self to Evolutionary Unique Self.
As Evolutionary Unique Self I am enlivened by all that is. This allows me to live a life of joy – the joy of purpose, of delight, and of being needed – which is unlike any other life.
What "somatic" means
The following information presented by Mary Ann Voorhies was taken from "Reawakening the Mind's Control of Movement, Flexibility and Health" and "The Body of Life: Creating New Pathways for Sensory Awareness and Fluid Movement," both by Thomas Hanna … with a dash of Moshe Feldenkrais philosophy sprinkled in.
There are two ways in which a human being can be viewed: from the outside in, or from the inside out. Looked at from the outside, by a physiologist or a physician, human beings are different from the beings they appear to be when they view themselves from the inside out.

When one looks at another human being, one sees a "body." But when a human being looks at himself or herself he or she is aware of feelings and movements and intentions … a quite different, fuller being. To view a body from the outside is a third-person view. But when the human views himself or herself from the inside, it is a first-person view.
Wake Up, Grow Up, Show Up Series with Lisa Engles and Marc Gafni.
In this fourth installment of our series, Marc talks about the difference between ordinary love and Outrageous Love.
"To know yourself is to awaken as an Outrageous Lover, an Evolutionary Lover."
Wake Up, Grow Up, Show Up Series with Lisa Engles & Marc Gafni
In this third installment of our series, Marc talks about what it actually means to be a unique expression of the Love-Intelligence and Love-Beauty of the Cosmos.
From the video:
The Love-Intelligence of the Cosmos is the understanding that the Universe is not only intelligent–that it drives to higher and higher orders of complexity and consciousness–but that it feels: The Universe feels love.
All of reality has exteriors and interiors. Love is not reducible to its exterior: the cocktail of neurochemicals that are secreted in a human being. Love has an interior that expresses itself as an exterior.
On the exterior of the Universe, there are the physical laws that drive particles, molecules, and cells to make contact and connect. On the interior we can call this drive love.
Looking at this, we can say that love and yearning are constituent features of the Cosmos.
When we say that you are an irreducibly unique expression of the Love-Intelligence and Love-Beauty of the Cosmos, we mean that this quality of allurement, this drive for contact, which drives all Cosmos, is now awakening in you. You are a unique expression of that quality of the Cosmos. You are a unique set of allurements that constitute your Unique Self.
Wake Up, Grow Up, Show Up Series with Lisa Engles & Marc Gafni
In this second installment, Marc answers the question what it really means to live–as our beloved Co-Board Chair of the Center for Integral Wisdom, Barbara Marx Hubbard calls it–"telerotic" life?
The word telerotic combines the Greek words Telos meaning Purpose, End, or Goal and Eros that Marc defines as Radical Aliveness Moving towards Contact which Fosters Creativity.
To live a telerotic life means as Marc puts so beautifully "to be out there, to be in here, living the unique quality of intimacy that is you, giving your unique gifts, addressing that unique need, fulfilling the unique obligation which is the unique love-dance, love-gift of your life. That's the beginning of wholeness, that's the beginning of joy, that's the beginning of radical aliveness, it's the beginning of vitality, and it's the beginning of ethics, it's the whole story; and it all stems from one place: the answer to the question of "Who Are You?"
When the Body Tilts
These words were taken directly from Somatics: Reawakening the Minds Control of Movement, Flexibility and Health by Thomas Hanna.
Trauma causes the sideways tilting of the trunk. Long-term stress affects the body on both sides equally. But it does not cause tilting. But trauma will affect the body only on the side where the injury occurred, causing the muscles to cringe and curve the body to one side. The trauma reflex can be triggered by any severe damage to the body. The trauma reflex can also be triggered by surgery: a spastic cringing reaction will occur in the muscles surrounding the site of surgery.

Equally frequent are trauma reflexes on one side of the body after a severe fall on the hip, or following a sprained ankle or a broken leg. The inability to put weight on the injured leg causes an automatic shift of weight to the other leg. This is not a voluntary action; it is a reflex to avoid the pain.  One cannot help but "favor" the uninjured leg. Tailors as well as chiropractors will frequently tell their clients that one of their legs is shorter than the other. Out of hundreds of persons who have been told that, I have never seen one whose leg was actually shorter; in every case, the muscles of the center of the body were chronically contracted, pulling up the hip on the side …

There are as many varieties of the trauma reflex as there are ways for humans to injure themselves, ranging from the brusquely to the subtly violent and from a whiplash twist of the neck. Except in obvious cases of severe accidents and compression fractures, sciatica is a relatively common adaptive disease. Like all diseases of adaptation, it is directly related to the amount of stress and trauma that has occurred in that person's life. The longer we live, the more chance we have to experience stress and trauma; therefore, sciatica is often associated with the diseases of aging. But it can occur at any age. As a disease of adaptation sciatica can be either avoided of remedied. Teaching people how to avoid or get rid of the sciatic condition has been one of the more interesting aspects of my work as a somatic educator. I am frequently consulted by persons with severe sciatica who are desperate to avoid surgery.

A baker in his early 40s hobbled into my office with excruciating sciatic pains down his left leg to his big toe. He was terrified of the pain, but more terrified of the back surgery that was considered "necessary." After a few somatics sessions, he regained sensation and motor control of the lumbar and left trunk muscles … As it turned out, the disc had merely been bulging from the viselike pressure of involuntary contraction in the lower back muscles. With the contractions now under his voluntary control, the vertebrae returned to their normal condition. To perpetually celebrate the fact that his back is perfectly sound, he now makes a great show of lifting 100-pound sacks of flour into his mixing machine. He has been doing this for three years.

It is this near-miraculous capacity of human consciousness and the central nervous system to learn and adapt that is the theme of this book. We are capable of far more than we believe ourselves to be. As we learn more and more about the ways in which brain functions control, maintain, repair, and protect our bodies, we come more and more to respect this marvelous capacity we have. We are far less dependent and helpless than we believe ourselves to be; which is to say, we are far more responsible and self-governing than we know.
Listen to Thomas Hanna's words:
For more information, visit: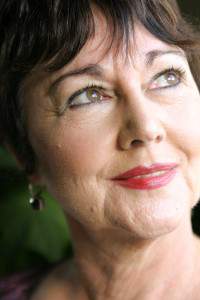 Mary Ann Gray Voorhies: Muscle Pain Relief | Back/Neck Problems | Somatics Lafayette, Louisiana
Lawrence Gold – www.somatics.com
For more blogs on Hanna Somatics go here>>>