This dialogue focuses on Doug's first novel—the first in a series of six—Speculator.
Doug is very much in the lineage of Ayn Rand, writing riveting prose, studded with depth and insight.
The book tells the story of Charles Knight: a young, intrepid speculator who sets out to West Africa to seal his investment in the greatest gold discovery ever. What he uncovers instead is violence and fraud—perpetrated by scientists, hitmen, psychopaths, and the U.S. government itself. The only way to strike it rich… and to save himself and those he loves…is his code of intimacy and integrity. Who says speculators can't be moral actors in The Universe: A Love Story?
In some sense the books focuses on the archetype of the hero—the one living the mythic life—who is called to integrity. Doug's implicit challenge is to conventional notions of integrity.
But his challenges does not lose itself in a tired moral relativism. Indeed, underneath Casey's challenge to conventional ethics is the call to a higher integrity and even to a higher obligation, which is called forth uniquely in the life of every person. Casey in the guise of an exotic adventure demands a higher discernment and responsibility in deciding what Integrity really means.
This very exciting dialogue takes place between Center Co-Founder Marc Gafni, Doug Casey, the epic speculator, investment advisor, philosopher author and Dr Venu Julapalli, Philosopher, doctor and social visionary committed to transforming the future of medicine.
Enjoy!!!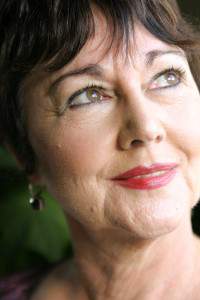 submitted by Mary Ann Gray Voorhies
The following was taken from the book Somatics: Reawakening the Mind's Control of Movement Flexibility and Health by Thomas Hanna:
1. These problems are functional, not structural

The problems which on the surface look to be irreparable breakdowns of the body, are instead malfunctions of the nervous system. Viewed externally, they seem to be about bodies that are degenerating; but viewed internally, these are brains that have lost control of their bodily functions. To use my own terms, these are somatic problems — not bodily problems. They are functional problems — not structural problems. These are problems solvable by the patient — not by the doctor. These are problems reflecting loss of control from the inside of the human system — not a deterioration of bodily parts at the outside of the human system.

2. The functional problems are cases of sensory-motor amnesia.

People who come to me are suffering from non-medical problems. They are outside the reach of medical help, whose services they have exhausted. They are not suffering from infectious diseases, or physical lesions, or biochemical imbalance. They are suffering from a loss of memory; the memory of what it feels like to move certain muscles of their bodies, and the memory of how to go about moving these same muscles.

Their memory loss is, to be specific, sensory-motor amnesia (SMA). I know this to be the case simply because their being shows how certain muscle patterns feel, and how these contractions are accomplished, resulting in an end to their problems. They regain their normal functioning and normal bodily wellbeing without any need for antibiotics for infection or surgery for lesions or drugs for biochemical imbalance.
Wake Up, Grow Up, Show Up Series with Lisa Engles and Marc Gafni
In this sixth installment of our series, Marc talks about joy and happiness as a byproduct of the passionate pursuit of your Unique Self.
Your Unique Self is your unique plug into the energy of reality, of all that is. By living your Unique Self you plug into the joy and energy that you need to commit your unique acts of Outrageous Love.
Wake Up, Grow Up, Show Up Series with Lisa Engles and Marc Gafni
In this fifth installment of our series, Marc elaborates on the outrageous acts of love that the Outrageous Lover commits.
First of all, it is important to understand that the Outrageous Lover keeps every boundary that should be kept and breaks every boundary that should be broken. The boundaries that need to be broken are the boundaries of our contraction, our smallness, of living our beliefs, the belief that we are irrelevant, that we are an extra on the set.
The Outrageous Lover commits the outrageous acts of love that are the function of his or her unique perspective and quality of intimacy.
Evolution awakens in and as me in person. That is another profound shift in identity from Unique Self to Evolutionary Unique Self.
As Evolutionary Unique Self I am enlivened by all that is. This allows me to live a life of joy – the joy of purpose, of delight, and of being needed – which is unlike any other life.
What "somatic" means
The following information presented by Mary Ann Voorhies was taken from "Reawakening the Mind's Control of Movement, Flexibility and Health" and "The Body of Life: Creating New Pathways for Sensory Awareness and Fluid Movement," both by Thomas Hanna … with a dash of Moshe Feldenkrais philosophy sprinkled in.
There are two ways in which a human being can be viewed: from the outside in, or from the inside out. Looked at from the outside, by a physiologist or a physician, human beings are different from the beings they appear to be when they view themselves from the inside out.

When one looks at another human being, one sees a "body." But when a human being looks at himself or herself he or she is aware of feelings and movements and intentions … a quite different, fuller being. To view a body from the outside is a third-person view. But when the human views himself or herself from the inside, it is a first-person view.
Wake Up, Grow Up, Show Up Series with Lisa Engles and Marc Gafni.
In this fourth installment of our series, Marc talks about the difference between ordinary love and Outrageous Love.
"To know yourself is to awaken as an Outrageous Lover, an Evolutionary Lover."
Wake Up, Grow Up, Show Up Series with Lisa Engles & Marc Gafni
In this third installment of our series, Marc talks about what it actually means to be a unique expression of the Love-Intelligence and Love-Beauty of the Cosmos.
From the video:
The Love-Intelligence of the Cosmos is the understanding that the Universe is not only intelligent–that it drives to higher and higher orders of complexity and consciousness–but that it feels: The Universe feels love.
All of reality has exteriors and interiors. Love is not reducible to its exterior: the cocktail of neurochemicals that are secreted in a human being. Love has an interior that expresses itself as an exterior.
On the exterior of the Universe, there are the physical laws that drive particles, molecules, and cells to make contact and connect. On the interior we can call this drive love.
Looking at this, we can say that love and yearning are constituent features of the Cosmos.
When we say that you are an irreducibly unique expression of the Love-Intelligence and Love-Beauty of the Cosmos, we mean that this quality of allurement, this drive for contact, which drives all Cosmos, is now awakening in you. You are a unique expression of that quality of the Cosmos. You are a unique set of allurements that constitute your Unique Self.
Wake Up, Grow Up, Show Up Series with Lisa Engles & Marc Gafni
In this second installment, Marc answers the question what it really means to live–as our beloved Co-Board Chair of the Center for Integral Wisdom, Barbara Marx Hubbard calls it–"telerotic" life?
The word telerotic combines the Greek words Telos meaning Purpose, End, or Goal and Eros that Marc defines as Radical Aliveness Moving towards Contact which Fosters Creativity.
To live a telerotic life means as Marc puts so beautifully "to be out there, to be in here, living the unique quality of intimacy that is you, giving your unique gifts, addressing that unique need, fulfilling the unique obligation which is the unique love-dance, love-gift of your life. That's the beginning of wholeness, that's the beginning of joy, that's the beginning of radical aliveness, it's the beginning of vitality, and it's the beginning of ethics, it's the whole story; and it all stems from one place: the answer to the question of "Who Are You?"
When the Body Tilts
These words were taken directly from Somatics: Reawakening the Minds Control of Movement, Flexibility and Health by Thomas Hanna.
Trauma causes the sideways tilting of the trunk. Long-term stress affects the body on both sides equally. But it does not cause tilting. But trauma will affect the body only on the side where the injury occurred, causing the muscles to cringe and curve the body to one side. The trauma reflex can be triggered by any severe damage to the body. The trauma reflex can also be triggered by surgery: a spastic cringing reaction will occur in the muscles surrounding the site of surgery.

Equally frequent are trauma reflexes on one side of the body after a severe fall on the hip, or following a sprained ankle or a broken leg. The inability to put weight on the injured leg causes an automatic shift of weight to the other leg. This is not a voluntary action; it is a reflex to avoid the pain.  One cannot help but "favor" the uninjured leg. Tailors as well as chiropractors will frequently tell their clients that one of their legs is shorter than the other. Out of hundreds of persons who have been told that, I have never seen one whose leg was actually shorter; in every case, the muscles of the center of the body were chronically contracted, pulling up the hip on the side …

There are as many varieties of the trauma reflex as there are ways for humans to injure themselves, ranging from the brusquely to the subtly violent and from a whiplash twist of the neck. Except in obvious cases of severe accidents and compression fractures, sciatica is a relatively common adaptive disease. Like all diseases of adaptation, it is directly related to the amount of stress and trauma that has occurred in that person's life. The longer we live, the more chance we have to experience stress and trauma; therefore, sciatica is often associated with the diseases of aging. But it can occur at any age. As a disease of adaptation sciatica can be either avoided of remedied. Teaching people how to avoid or get rid of the sciatic condition has been one of the more interesting aspects of my work as a somatic educator. I am frequently consulted by persons with severe sciatica who are desperate to avoid surgery.

A baker in his early 40s hobbled into my office with excruciating sciatic pains down his left leg to his big toe. He was terrified of the pain, but more terrified of the back surgery that was considered "necessary." After a few somatics sessions, he regained sensation and motor control of the lumbar and left trunk muscles … As it turned out, the disc had merely been bulging from the viselike pressure of involuntary contraction in the lower back muscles. With the contractions now under his voluntary control, the vertebrae returned to their normal condition. To perpetually celebrate the fact that his back is perfectly sound, he now makes a great show of lifting 100-pound sacks of flour into his mixing machine. He has been doing this for three years.

It is this near-miraculous capacity of human consciousness and the central nervous system to learn and adapt that is the theme of this book. We are capable of far more than we believe ourselves to be. As we learn more and more about the ways in which brain functions control, maintain, repair, and protect our bodies, we come more and more to respect this marvelous capacity we have. We are far less dependent and helpless than we believe ourselves to be; which is to say, we are far more responsible and self-governing than we know.
Listen to Thomas Hanna's words:
For more information, visit: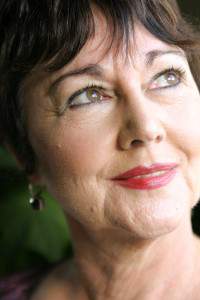 Mary Ann Gray Voorhies: Muscle Pain Relief | Back/Neck Problems | Somatics Lafayette, Louisiana
Lawrence Gold – www.somatics.com
For more blogs on Hanna Somatics go here>>>
with Barbara Marx Hubbard and Marc Gafni
Watch this first in a series of 10, beautiful videos, with Barbara Marx Hubbard and Marc Gafni. In this piece they set their intention for the series. You can also read the transcript here.
Enjoy this powerful conversation between three evolutionary geniuses Barbara Marx Hubbard, Marc Gafni & Daniel Schmachtenberger. It provides a brief peek into the forthcoming Video Course "Becoming the New Human."
This is the group discussion after a Module on Becoming Fully Human with Daniel Schmachtenberger.
In this lesson you will learn:
how human history can be traced through the lens of different approaches to reconciling the split between autonomy and communion

how Unique Self is the place where the split between autonomy and communion disappears and why we must optimize for both instead of choosing one over the other

how technology can address the neural net membrane and connectivity of the human imaginal cells around the world

why both Liberals and Fundamentalists don't practice tantra very well

how certainty and uncertainty can be reconciled and how Barbara practices that in meditation

this course is a post-Liberal and post-Fundamentalist course, emergent by nature, which takes the best of both and integrates everything in a higher way
Listen to the audio and read the summary below.
by Mary Ann Voorhies
Thomas Hanna has the following to say about lifespan physical and mental fitness in his book Somatics: Reawakening the Mind's Control of Movement, Flexibility and Health:
"A common myth of aging is that, after the first flush of youth, we steadily begin to lose both our sexual and our mental competence. But this is not what really happens …

"Our knowledge about early sexuality comes from Alfred C. Kinsey's groundbreaking report of some three decades ago. But Kinsey's survey only included persons up to 65 years old, and the number sampled at the 50+ level was minimal. This missing information was richly supplied in 1984 with the publication of the Consumers' Union Report 'Love, Sex, and Aging,' which covered the age span of the 50s through the 80s. This report on 4,246 respondents covered the largest geriatric sample ever assembled for a sexuality study.

"What this report tells us is that the decline in sexual competence in later years is minimal. The frequency may not be that of the late teenager, but if we peruse the reports personal remarks the pleasure is apparently greater.

"Of all women in their 50s sampled in the Consumers' Union Report, 93 percent were sexually active. When we match this with the 98 percent of sexually active 50-year-old males sampled, we have a picture of human beings at the half-century mark whose sexuality does not subscribe to the myth of aging.

"Given the known muscular discomforts and limitations of the average citizen after a lifetime of stress and accidental traumas, these are astonishing figures. It is just as astonishing that 91 percent of men in their 60s were sexually active, as well as 81 percent of women. (Keep in mind that this reduced percentage includes many widows.) Surely by the time the average man or woman manages reach their 70s they must be sexually exhausted. Not at all; 79 percent of all men and 65 percent of all women surveyed were still sexually active.

"So there is a decline in sexuality as humans age, but it is only a small decline and, if humans could learn how to ward off the cumulative effects of stress and trauma in their nervous systems there might be literally no decline at all.

"We are all familiar with the way some elderly people say 'I'm not as sharp as I used to be,' just as we know some elders have the memory dysfunction of Alzheimer's disease. Given the rapid change of each generation during the twentieth century, we are also familiar with the way the younger generation seems to be getting smarter than the older one. But is this due to a difference in age or to something quite separate: a difference in culture and education?

"There was no way of definitely answering this question until a difficult scientific task could be attempted: to launch a longitudinal study which measured the intellectual abilities of a single group of people throughout their later adulthood. Keeping track of a large group of persons and retesting them over a 20- to 30-year period is a formidable task, and only a few such studies have ever been completed. Eight were published in a unique research report titled 'Longitudinal Studies of Adult Psychological Development." Its editor was K. Warner Schaie, whose own 21-year Seattle longitudinal study is the backbone of this book.

"Schaie's study began with 1,656 subjects age 25 through 67, tested in the years 1956, 1963, 1970 and 1977. This group was tested and retested for the growth and decline of various intellectual abilities. It became obvious that intellectual development did not peak at 16 years. Different intellectual abilities took different lengths of time to mature. For example, the ability to think with numbers does not reach its peak until age 32; reasoning ability peaks at 39; speech and word fluency do not reach their peak until age 46; and the comprehension of verbal meaning does not reach its stride until 53 years. Apparently aging is not a period of decline but one of improvement and development. This was a stunning discovery …

"Schaie pinpoints, in addition to a flexible personality style, two other conditions for continuing high mental abilities: first, a favorable, less stressful personal situation; and second, freedom from arthritis and cardiovascular disease. Schaie roundly confirmed the general thesis of this book when he said, 'I find myself concluding that the use-it-or-lose-it principal applies not only to the maintenance of muscular flexibility but to the maintenance of flexible lifestyles and a related high level of intellectual performance as well."
Listen to Thomas Hanna in this excerpt from his opening remarks to his first and only training class in 1990. He was killed in an automobile accident on the last day of class. That was 26 years ago and STILL very few people know about Hanna Somatics. The millions are still suffering!
At the Center for Integral Wisdom, our intention is no less than to participate in the Evolution of Love.
In the world today we look around and see that we've made love small. We have exiled love to a particular transient emotion that takes place between particular human beings of a particular gender within a particular legal context.
In our CIW Think Tank, we have an understanding that love is an expression of a much deeper source. For us, love is the animating Eros, the love-intelligence and love-beauty of all reality.
As we wake up and grow up, as we show up in our lives, we become the clearest and most powerful vessels for that love. We are participating in the evolution of love by evolving our consciousness and emerging as our Evolutionary Unique Self.
Are you ready to play a larger game?
You are invited to participate in the Evolution of Love.
Watch our beloved Co-Board Chair Barbara Marx Hubbard and CIW President Dr. Marc Gafni as they explore the Mysteries of the Evolution of Love:
This film was made in November 2015.
Read more about the Evolution of Love in the Conscious Eros Portal>>>
Read this series on the Evolutionary Unique Self, Outrageous Love & the Unique Self Symphony>>>
This weekly series of dharma portions inquires deeply into the reality of the Self, the nature of Love, and the Eros of Evolution.
What does it mean to Wake Up, Grow Up, and Show Up?
In this first installation, Marc responds to two questions:
1. What does it mean to change the source code of culture?
2. Who are you?
In October 2016, a powerful Unique Self Tantra Training Program starts at our CIW Partner – The Institute of Integral Evolutionary Tantra – that offers profound personal growth through an in-depth experiential and conceptual learning matrix.
The program is a combination of the ancient art of Tantric wisdom traditions, the best of Integral and Evolutionary Theory, along with cutting edge transformative embodiment practices.
Wake Up to your Outrageous Lover, become an Outrageous Eros Practitioner, and support others in full bodied erotic living.
The Institute of Integral Evolutionary Tantra in New York City is led by CIW Board Member Dr. Kristina Kincaid. IET teaches, coaches and mentors individuals to take the next step in self-transformation. IET was created to develop cutting edge Leaders, Projects and Initiatives of conscious collaboration in the world. IET understands that in order to respond to the challenges that face our planet today, it is imperative to create a WE-space, where we as individuals and individual systems realize that enlightened consciousness is beyond ego, and is the essential next stage of self-transformation.
For more information go to www.IntegralEvolutionaryTantra.com or call 1-917-734-2197
Responding to the Second Shock of Existence
Paper by Academic Director of CIW Zachary Stein & President Marc Gafni Published at World Future Review.

Abstract: Foreshadowing arguments from the forthcoming book, Towards a New Politics of Outrageous Love, this paper suggests that humanity is in the throes of a species wide identity crisis, precipitated by a broadening awareness of our impending self-inflicted extinction. This growing awareness that humanity is responsible for its own fate and the fate of the planet is referred to as the second shock of existence. The second shock has spawned a great deal of discussion about the need for revolutions in technological, economic, and ecological infrastructures, yet this focus on exteriors addresses only half the picture. Comparable revolutions of our interiors must also take place—radical transformations in the very structure of our consciousness and species-wide self-understanding. This is a call for attending to the interior dimensions of the current global crises, recommending in the strongest possible terms that tremendous energy and resources be rechanneled into planning for the vast educational reconfigurations facing humanity in the coming decades.

Keywords: Global crises; Integral Theory; Human Identity; Unique Self Theory; Cultural Evolution

Because of the current state of copyright law we only provide a pre-publication draft of this paper. There are bound to be errors that were corrected as the manuscript went through to press, so please track down the published version before citing any of this material or contact us for permission.
Stein, Z. & Gafni, M. (2015). Reimagining humanity's identity: responding to the second Shock of existence. World Future Review. 7(1) 1-10. [pdf]
From the paper:
Today, in the maelstrom of post-modernity we are collectively facing the second shock of existence*, which is the realization that the survival of the entire human race is in danger.Moreover, we now face this second shock—this awareness of the mortality of the species—precisely because of the actions that followed in the wake of the first shock. Our attempts to build a world that would insulate us from death have brought us to a point where we must now face death on a scale that is almost unimaginable. The more perceptive among us know that it is our own actions that brought us to this point, and we know that it is only by our own actions that we might avoid the apocalyptic scenarios that haunt our collective imagination. Nothing defines our era more than the dawning awareness of the possibility of the self-inflicted extinction of the human race.   

We suggest that, in fact, the second shock of existence is an important, necessary, and world-historical millstone in the evolution of consciousness and culture. The first shock made us aware that death threatens the meaning of each individual's existence; the second shock teaches that self-inflicted extinction threatens the meaning of the whole species' existence. Just as the first shock was necessary in furthering humanity's mature and complex relation to the universe, so the second shock is necessary as a further impetus toward greater maturity and complexity. However, whereas the first shock served to separate us from nature and each other, the second shock will serve to reunite us with the natural world and weave the diverse strands of our now fragmented global culture into a common humanity. The second shock is awakening us to the patterns that connect all of humanity as part of a common destiny, a destiny intimately tied into the future of the biosphere. The second shock is a deepening of humanity's awareness of its place in the universe; it results in the dawning awareness of our profound ethical obligations as the sole stewards of humanity and the planet.

Humanity is now in a situation where we recognize (for the first time, really) that our ability to exploit nature is profoundly limited—we have run up against very real physical boundaries to our continued existence. At the same time, in some sectors, there is a dawning realization that we are already in possession of an unlimited resource—the power of human creativity and innovation, a realm in which there is no scarcity. The tensions between these two realities—dangerous scarcity alongside inspiring plentitude—define our age. It is an age in which heaven competes with hell for a chance to be born. Culturally, this has given us two camps: the pessimists and the optimists, both focused on the state of our techno-economic-ecological exteriors. Techno-Optimists see a future in which our current techno-economic systems are salvaged, re-designed, and made increasingly scientific, efficient, and profitable; we will avert ecological disaster by creating a hyper-scientific, human controlled Heaven on Earth. Pessimists see these very attempts at continued scientific control and economic growth as the problem, sensing that the technologically wrought future they yield will give us more of what we've already had for nearly a century: a techno-economic system that decimates communities and ecosystems, and that will eventually degrade the Earth until the biosphere is simply unable to sustain life. Both pessimists and optimists focus on external systems, processes, resources, technologies, and economies. When they speak of crises they refer to broken or scarce things (broken ecosystems, unhealthy food, toxic air, failing schools, etc.). When they speak of innovation, they mean the creation of new and better things (healthy forests, organic food, new energy technologies, fresh air, good schools, etc). The future is in the balance for both camps, no doubt, and they both set their focus on the impacts of science, with a focus on sustainability and the physical continuity of life as we know it.
*The term Second Shock was coined by Mauk Pieper, see Pieper, M. Humanity's Second Shock and Your Unique Self. (Independent Publishing, 2014).
Listen to this 15 minute meditation on the 5 Big Bangs and the Evolution of Love, excerpted from the course, Awakening Your Unique Self, by Dr. Marc Gafni.
Barbara Rosson created the slide show with pictures and music. Here is what she wrote us:
When I did the AYUS transcription, I started seeing things.

Here's a glimse of what I saw…

Watching it still makes me cry for joy, even after seeing it over and over and over!
Enjoy!
by Mary Ann Voorhies
The back muscles and the action response
Thomas Hanna, Ph.D., recognized a phenomenon common in industrialized societies. He labeled it the Green Light Reflex — also known as the Landau Response — and here's what he had to say about it.
"People are always amazed to discover that they are doing things they are unaware of. This is because adults proudly hold onto the illusion that they are always conscious of what they are doing. For not to be conscious of what one is doing strikes on as a sign of incompetence, even irresponsibility. Nevertheless, these acts that we are oblivious of have major consequences in our lives. One of them we now know is the withdrawal response, when our abdomen, shoulders, and neck cringe in apprehension  — the Red Light Reflex. There is another response which also occurs consciously but this time when we feel called upon not to withdraw but to act: the Green Light Reflex.

"The Green Light Reflex could almost be thought of as necessary to industrial society; for to create an industrial economy, this reflex must be triggered constantly throughout the entire population. It is just as much a part of twentieth-century society as alarm clocks, calendars, quotas, sales commissions, and deadlines, each of which acts as a spur to this deeply imbedded reflex.

"In our society, 80 percent of the adult population suffer back pain. Apparently, the progress of technology is based on progressively deteriorating backs. This is ironic, because, in our contemporary technological society, the reward from escaping from back-breaking labor should be freedom from such physical pain. Compounding the irony, twentieth-century medicine has been spectacularly successful in extending our longevity to the limit our genes will allow. At the same time, however, it has been spectacularly unsuccessful in combating — even understanding — the epidemic we now see of chronic pain in the skull, neck, shoulders, back and buttocks of the entire adult population. As René Caillet, a well known specialists in medical rehabilitation, observes, 'Low back pain remains an enigma of modern society and a great dilemma for the medical profession.' It is the most common disorder for which people seek medical help. Moreover, it is the most common cause of worker absenteeism in industrial societies. It is the general disorder for which the largest amount of money is spent on insurance and pharmaceutical and medical services — in the billions ….

"We have not solved this problem, because we have not — until now — understood it. And we have not understood it because the answer has been hidden from us, as it were in the recesses of our consciousness; or, to be more precise, beneath the conscious control of the cerebral cortex, wherein voluntary movements originate. It lies hidden within the lower regions of the brain in a reflex that is so familiar, so unconscious, and so human that it is as invisible to us and yet ever present as the air we breathe. It is a reflex that is very specific in its function: It readies us for action. And, because we live in a world where programs of reliable and precisely scheduled actions are the necessary oil of the wheels of commerce, this reflex of ours is constantly being triggered until it has become habituated as part of our bodily functioning …."

"The Green Light Reflex is the opposite of the Red Light Reflex, as both a muscular activity and an adaptational function. The Red Light Reflex contracts the anterior flexor muscles, curling the body forward. The Green Light Reflex contracts the posterior extensor muscles, lifting and arching the back in the opposite direction. The adaptational function of the Red Light Reflex is protective; it is a withdrawal from the world. The Green Light Reflex is assertive; its function is action, and it too is adaptational. One makes us stop, and the other makes us go. They are in balance, and both are necessary for our survival. They are equally necessary to our sense of well-being ….

"From infancy through childhood and on through adolescence, the action response is triggered over and again as youngsters propel themselves into the world around them. The Green Light Reflex centered in the lower back, unconsciously precedes and prepares her for every positive action. Their activity is spontaneous and usually joyful. But as they grow, they begin to learn another reason for action: responsibility. They have to do their homework. They have to do their chores. They have to take baths. They have to go to school. They have to perform more and more actions they are not spontaneously motivated to perform. They are learning what it means to become responsible adults. The Green Light Reflex is still being triggered but the thrill is fast disappearing. The muscles of the back are being activated increasingly toward the responsibilities of life. The more responsible one is, the more often the back muscles are triggered ….

"The role of the adult differs among different cultures; some are more stressful than others. Within the industrial societies of the twentieth century adulthood is very stressful. The specific effect is the habitual contraction of the muscles of the back.

"In our society, most people begin to "get old" early in life. Our technology lets us live a long life, but it also condemns us to live out those years in discomfort and fatigue. And industrial society is fueled by the energy of the Green Light Reflex, which is triggered incessantly. This relentless repetition guarantees that the muscular retractions of the reflex will be constant and habitual. The action response is so steady that eventually we cease to notice it. This is sensory-motor amnesia, and once it takes over we can no longer control the Green Light Reflex. All we feel is fatigue, soreness, and pain — in the back of our heads, in our necks, our shoulders, upper back, lower back, and buttocks."
These words were taken directly from Hanna's book Somatics: Reawakening the Mind's Control of Movement, Flexibility, and Health. Hanna's answer to this predicament was the practice of clinical somatic education, a legacy continued by his followers today.
From Zak's Blog:
Finally, after years of work, my doctoral dissertation turned book is printed and for sale!

Here it is on Amazon. Some of it can be viewed via Google Books.

Social Justice and Educational Measurement is part philosophy of education and part historical-critical narrative of standardized testing practices in the United States. It represents years of reseach and collaborations with some of the greatest minds in the field of education. The book seeks to provide valuable frameworks and practices for teachers, students, and parents, as well as educational activists, scholars, and policy makers.

Here are some blog posts where I excerpt various sections of the book:
Read Barbara Marx Hubbard's and Marc Gafni's recent articles on our website where they are speaking out for the Evolution of Public Culture.
In Barbara's words:
One of the most dangerous problems we face in the world is extremism on behalf of belief.  In many cases, extremists convince themselves that another faith or political system or individual is 'evil', and that they are justified in destroying them by any means necessary.   We see this tendency, with tragic consequences, in the political sphere. We are now seeing it the so-called spiritual world.  People who claim to be apostles of higher consciousness see no problem with trying to destroy others without due process, open dialogue, non-violent communication or the possibility of resolving differences with compassion, forgiveness and healing.  Even more problematically they often hide their hidden agendas under the veneer of victim advocacy. The spiritual world is not exempt from malice. Malice, as Milan Kundera reminds us, "must never admit of itself so it must always plead other motives".

This kind of behavior is terrorism. Violence of this sort is very hard to respond to creatively without becoming a terrorist yourself.  Yet we have to say NO!  to terrorism of any kind, including our own.
Marc addresses in his article "how such a cyber-jihad campaign is done:"
1) You dredge up old stories—some outright false, some merely distorted—and make contact with your target's old enemies, angry ex-wife, ex-students and professional rivals with axes to grind and hidden agendas, in order to get them to support your campaign.

2) Using loaded words like 'sociopath' and or 'pedophile' without any evidence as to their accuracy, you begin seeding a series of false or distorted allegations about your target around the web.

3) You might even go so far as to claim, as Stephen's close allies have, that this so-called sociopath has  occult or demonic powers. That way, anyone who associates with him can be said to be under some kind of spell, and anyone who wants to hear his side of the story is warned that they might be affected by his 'demonic' energy.

4) You then enroll a group of your friends and colleagues, by telling them that you are protecting 'future victims'.  You point to personal testimonials, none of which have been cross-checked for facts—just as, in the old witch trials, unreliable personal testimony was used to 'prove' that someone was a witch.

5) In a short time, using the tools of social media, you have formed an internet mob. Now it is nearly impossible to tell that most of the statements you have made about your target are grossly untrue. And, you have a contemporary Witch Trial by Internet – the modern form of a Salem Witch Trial.

You have crowd-sourced a witch hunt.
They both address in detail the specifics of the cyber-attack against Marc and the Center. And they both conclude with their hopes and wishes to find "a higher level resolution" and to meet "face to face, in a facilitated context whose intent is to create truth and reconciliation. That would require people being willing to admit having borne false witness, made false complaints and more. Everyone in the system—including myself—would need to hear each other and own their own responsibility for their part in the contribution system that led to this very moment. This is a context in which neither myself or my colleagues nor Stephen and his colleagues would be "on trial"; rather, it would be a place to give up being right and seek genuine transformation and peace. We could model this for ourselves and for the larger culture." (Marc Gafni)