(part 1 of 6)
The realization of the personal which has been derided as the separate self or ego is so important that I want to ask you to enter this even more deeply with me. You need to feel a sense of this realization in your own being. You need to feel the love and care implicit and explicit in the loving personal address of the Cosmos.
There is clear a moment in where you will need to move beyond separate self and realize the underlying unity of all that is as the seamless coat of the universe. You will need to trance-end the merely personal to realize the next station on the road to your  enlightenment. This will engender in you a profound love. It will open your heart in a radical and unconditional way. It will move you beyond alienation into full integration and power.
Unique Self Essay by Julia Press, M.S.W.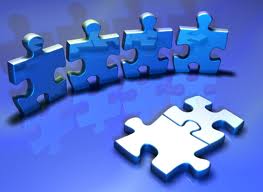 Let me begin by telling you that until about a month ago, I had not known of Marc Gafni.  My husband introduced me to Marc's Internet videos on Unique Self.  With enthusiasm he told me that Marc was saying so many of the things I have been bringing forward to our gathering community.  Upon watching the videos, the joy that burst forth from within me was beyond description.  I immediately sent away for YOUR UNIQUE SELF and RADICAL KABBALAH, Books 1 and 2.  I feasted on these sacred writings on each of the following three weekends.  Page after page, Marc was describing the very experiences and understandings that have unfolded over the years of my own being's evolution and in my work midwifing souls on the path of consciousness.  I felt I had known Marc for years.  For me, there is the added nectar of Marc's saturation with Kabbalah which has been and is in great part my own portal and path into the deep mystical realms of understanding and living life.
This content is restricted to site members, you need a
FREE
membership to view the full content.
If you are an existing user, please login
Click here
.
New users may register below
Click here
.
The second annual Mystery School of Love has begun and is already in full swing. More than 150 people have come to celebrate with us this year's theme: "Reclaiming Eros." Many participants were here with us last year and are excited to be here again!
The festival revolves at its core around Dr. Marc's several hours of Dharma transmission each morning. In the beginning of the day, spiritual teacher Chahat Corten, a leading luminary at Venwoude and a direct dharma student of Dr. Marc, begins the morning with a day-opening ceremony. Dr. Marc then meets with the twenty or so teachers gathered on the faculty of the Mystery School. Included are leading teachers who are each in their own right bright stars and key leaders of the Venwoude community where Dr. Marc serves as the World Spirituality Teacher in Residence. We will post a bit later a special piece about all the the wonderful teachers, each worthy of note and great appreciation.
The center of the emergence is the field of radical dharma and outrageous love that is woven and rewoven by Dr. Marc. The attendance at the festival has doubled in the last year and we expect that to keep doubling every year. Dr. Marc weaves a field of precise and powerful—truly "source-code-changing"—teaching, which transforms minds and explodes hearts. Dr. Marc's mind and heart seem to merge as one and he lives for everyone as an overflowing and brilliant weaver of meaning, meta theory and grand narrative—even as he opens up spaces of genuine enlightenment that seem to shift the earth beneath people's feet. It is an enlightenment teaching pure and simple, and the process is, as Dr. Marc calls it, Loving Your Way to Enlightenment!
To give you a little taste of it, we want to share with you just the first few minutes of Marc Gafni's opening dharma talk, where he sets the frame by giving us 6 principles and commitments for the upcoming week. This is before any of the real dharma got started—this was the first hello: