by Sally Kempton
Change is good. Better yet, change is possible. Here are a few strategies for busting out of painful, negative grooves.
When I was in my 20s and taking my first tentative steps along the inner path, I spent a few months working with a Jungian analyst. I went because I felt stuck. I had a novel to write that I couldn't seem to focus on, a boyfriend who didn't seem to love me the way I wanted to be loved, and a general feeling of dissatisfaction with myself. The most memorable thing she ever said to me was about the possibility of changing. She said it one afternoon after listening to me going on about all the things that weren't working in my life.
"You know what your real problem is?" she asked me. "You don't understand that it's possible to change."
I was shocked. "What do you mean?" I said.
"You think that the way you are now is the way you have to be. That isn't true. You can change all of it. You can change your relationships. You can change the way you do things. You can change the way you feel."
There is nothing more radical than the moment you realize that it is possible to reinvent your life. I'm not talking about superficial reinvention, like changing your grunge look for all-whites and mala beads, or even about doing something more radical, such as leaving a regular job to work for Doctors without Borders. I'm talking here about reconfiguring mental and emotional attitudes, shifting your vision of life""the kind of inner shift that turns a pessimist into someone capable of seeing the perfection in everything, that lets an angry person channel rage into creative energy, that makes us happier, more peaceful, more in touch with the love and wisdom at our core.
This sort of transformation is the crux of the inner life, the promise of yoga, of meditation, and of the various forms of inner work and self-inquiry we undertake. Yet it's essential to understand what kind of change we're really after and also to understand what that level of change requires. We don't want to limit our own possibilities by expecting too little from our practice. On the other hand, we don't want to indulge in magical thinking, or in the kind of spiritual bypass that makes us think we can simply meditate our way out of our life issues.
This content is restricted to site members, you need a
FREE
membership to view the full content.
If you are an existing user, please login
Click here
.
New users may register below
Click here
.
X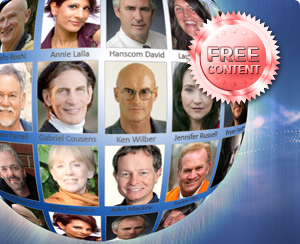 Free Membership