About Marc Gafni

Marc Gafni is a visionary scholar, philosopher, and wisdom teacher. He is teacher-in-residence and co-initiator of the Center for Integral Wisdom. He is the leading theorist and teacher of Unique Self enlightenment, an emergent post-postmodern wisdom lineage which builds on his national bestseller Soul Prints, winner of the Nautilus Award for Best Spirituality Book, as well as the highly acclaimed Your Unique Self (2012) and Radical Kabbalah (2012), which is based on his doctoral dissertation at Oxford University.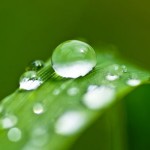 "Unique Self is the enlightened realization that you are both absolutely one with the whole, and absolutely unique. You are free from the contractions of your personality, even as you experience yourself as personally engaged in the great evolutionary unfolding of consciousness.
Realizing your Unique Self will fundamentally change the way you understand virtually every facet of your awakened life. Once we've engaged the core teachings of Unique Self, we will look separately at how these teachings fundamentally reconfigure and dramatically re-vision our under- standing of love, joy, shadow, sexuality, parenting, death, relationships, loneliness, evolutionary spirituality, malice, ego psychology, and the inte- gration of East and West.
Your Unique Self is God's love-signature written all over you. God loved you so much, He personalized himself as you. You are the indi- vidualized heart and mind of God. This is your Unique Self.
The creative process that mysteriously moves from nothing to something is the God-impulse. To live as your Unique Self means to align yourself with that process, with the ecstatic evolutionary impulse that initiated the kosmos, with the ecstasy of God, which re-creates all of reality in every second of existence.
Are you ready to respond to this invitation, to offer yourself to the infinite love intelligence that wants desperately to show up in the world through and as you?"
For more information on private study or to book a public teaching, contact Dr. Marc Gafni at support@centerforintegralwisdom.org
Discerning the Patterns that Connect
Summary: In the excerpt below from his June 2011 TEDxSinCity talk "Your Unique Self: The Future of Enlightenment," Dr. Marc lovingly draws our attention to the shared story of World Spirituality emerging at this moment in intellectual history. What we yearn for and already share, in spite of the many ways we focus on what divides us, are the deep structures of meaning we can know first-hand""in our first-persons""and that we can reveal using the Eye of the Spirit.
Excerpt from TEDxSinCity, June 2, 2011
The profound need that we have is to live in a story that's real, to live in a story which hasn't been deconstructed. To live in a metanarrative in which we actually understand in some profound way that that which unites us is so much greater than that which divides us. To live in a shared context of meaning, when through the virtual realities that we all live in, there's a kind of metanarrative. There's a kind of shared depth of meaning structures that actually create a global commons""not only of industry, not only of capitalized globalization, not only of commerce, but a global commons of deep structures of meaning.
And, out of that impetus, we began this vision of unfolding World Spirituality. What a world spirituality is at its core is a reclaiming of a shared vision, a yearning to identify: what are the patterns that connect? A yearning to understand: what are the depth structures that actually unite us?
"¦[A] world spirituality is not interfaith. It's not interfaith. Interfaith was very lovely when it started. It was beautiful, it was respect, it was honor. But, it lacked a deep engagement in the depth structures of Spirit. Someone once said that interfaith""and I can say it this way because I'm a rabbi, I get to say it""was when Jews who didn't believe in Judaism got together with Christians who didn't believe in Christianity and discovered they had a lot in common. So, there was something very kind of pallid about it. You know, the opposite of the holy is the superficial.
Then, we had the perennial philosophy, and the perennial philosophy on which Ken and I both cut our teeth is basically the shared depth structures of all the great traditions as that which should guide us. But that shouldn't guide us. Why not? Because the great traditions are beautiful, they're holy, they're stunning, they're sacred, they're deep, but they're premodern. They're premodern. So, if we're going to actually be guided by the shared depth structures of premodernity, we've made a regressive move. We've gone backwards. A world spirituality has to integrate the best and deepest insights of the premodern, the modern, and the postmodern. And, we have to weave those together in a vision that actually allows for a shared story that we can transmit and hold and live in.
And, it's not that the story knows everything. There's so much we don't know. We hold the uncertainty. We dance the mystery. But there's also that which we know. That which we actually can taste, we can feel, and we know it not because we have faith. We're not interested in faith. We know it not because it's a dogma that someone has told us. We know it because we have first-hand, first-person experience after having done experiments of Spirit"¦. We've gathered the results. We've checked them with the community of the adequate, which is precisely the scientific method. And, we've revealed, using the faculty of the Eye of the Spirit, a shared story, which actually is one that can unite us.
By Dr. Marc Gafni
The following is a condensed excerpt from the forthcoming volume Your Unique Self: The Democratization of Enlightenment.
There are five great awakening of the human spirit. Each level of awakening is to a deeper and more expanded sense of identity and consciousness.
1) Prepersonal to Personal Awakened Self. The first great awakening takes place when the human being emerges from the slumber of immersion in the Great Mother. In the dawn of human existence, the separate self has not yet emerged. This self was, to varying degrees, identified with nature and the immediate environment with no sense of an individuation. At this level, there is no sense of larger frameworks of time beyond the immediacy of the present moment or present day. This is awakening to separate self, or level-one personal. You experience this awakening in your life in the beginning of your journey as your baby self awakens to an individuated identity as a separate self ego. This is the move from the prepersonal to the personal. It might also take place when you free yourself from any pre-personal context, such as a cult or a family system which crushes individual emergence. One expression of this awakening crystallizes in Hebrew mysticism, which affirms the human being as a homo imago dei, a separate dignified self, rooted in the divine, possessed of infinite dignity, value, and adequacy.
This content is restricted to site members, you need a
FREE
membership to view the full content.
If you are an existing user, please login
Click here
.
New users may register below
Click here
.
... and Reclaiming the Higher Obligation and Joy of Your Life
Notes on an Emergent World Spirituality based on Integral Principles.
Hi Friends, I am writing you from the road. Traveling, meetings to unfold the World Spirituality movement based on integral principles, teaching, and much more. I am delighted to be alive and to be writing to you.  I am thinking a lot of these days about how to  harness the fire of your Evolutionary Creativity.
Here are some thoughts about creativity which come from deep within the Source Code of our emerging Integral world view. What a delight and privilege it is to participate with you in the evolution of consciousness. What a wild and holy privilege it is to have this conversation with you. One of the things this blog will make clear is the trajectory of emergence from Unique Self to Love to Evolutionary Creativity.  As we connect the dots, the eros and ethos of the Great World Spirituality Awakening story comes into view. So here we go.......
This content is restricted to site members, you need a
FREE
membership to view the full content.
If you are an existing user, please login
Click here
.
New users may register below
Click here
.

Your Unique Self: Giving Your Gift "" Dr. Marc Gafni -- Audio Transcript

Bert Parlee: Marc has an incredible breadth of wisdom and knowledge, not only in the spiritual traditions, but his doctorate is from Oxford, he's a scholar, speaks various languages, and the way he weaves stories, drawing from all streams of life that he brings into his very embodied organic teaching style. Welcome Marc.
This content is restricted to site members, you need a
FREE
membership to view the full content.
If you are an existing user, please login
Click here
.
New users may register below
Click here
.
Hello, hello, hello...is there anybody out there?
Dr. Marc Gafni points out in this week's wisdom nugget, that the opposite of pain is comfort.
As Pink Floyd reminded us so many years ago, you can live your entire life comfortably numb. Then you're left wondering at the end of your life, where was all the pleasure?
Pleasure always embraces one essential element that is necessary for transformation and growth. What is it? Tune-in to find out... Watch the video...
This content is restricted to site members, you need a
FREE
membership to view the full content.
If you are an existing user, please login
Click here
.
New users may register below
Click here
.
Millions of spiritual seekers today are confused. Some grew up in religions that they left and charted their own spiritual path. Others were raised without religion and found their way to spiritual practice. Still others practice in a particular religion yet do not feel that it holds the exclusive truth, and feel powerfully attracted to other systems of spirit that might deepen or compliment their native tradition. It is clear that the time for the emergence of Spirit's next step is now, and that the emergence of a World Spirituality is an evolutionary step in human history.
Watch this video:
This content is restricted to site members, you need a
FREE
membership to view the full content.
If you are an existing user, please login
Click here
.
New users may register below
Click here
.
The Evolutionary Context of World Spirituality

Why? Because the Perennialists made one huge mistake. They intentionally ignored the evolutionary context. Schoun and Smith not only ignore it, they identified and rejected evolution as being the enemy of eternity. In their understandable desire to locate modern man in the ground of eternity, they intuitively viewed the dynamic emergence of evolution as a threat.  This is a huge mistake. Evolution and Eternity are not enemies. Rather, Evolution is the nature of Eternity. Or at least evolution, or what Alfred North Whitehead called Becoming, is One taste of Eternity. Evolution is a mechanism of eternity's emergent properties as eternity chooses to manifest in the world of time. Evolution is no less than the chosen mechanism of the mystery.
We now realize that everything is evolving, including consciousness itself.
In the language of Kuk, heavily influenced by the old evolutionary teachings of Luria and the Zohar:
The theory of evolution, which is presently conquering the world, is aligned with the most profound secrets of Spirit, more than with any other philosophical theories.

Evolution, which proceeds on an ascending trajectory, provides an optimistic base for the world, for how is it possible to despair when one sees that everything is evolving and ascending?

And when we penetrate the very center of the principle of ascending evolution, we discover that it is the divine principle, which is enlightened with absolute clarity. For it is Infinity in realization which realized itself through bringing infinity from infinite potentiality to infinite actuality.

Evolution enlightens all dimensions of reality, all of God's manifestations.

All of reality evolves and ascends, as is evident in its parts, and this ascension is general as well as particular.

It rises to the highest peaks of absolute good.
What we now realize, as Kuk, Bergson, Aurobindo, De-Chardin, Gebser and so many others have shown, is that "all dimensions of reality" are evolving. We realize that consciousness itself is developing. Evolution is not the enemy of the mystery. Evolution is the mechanism of the mystery. This is the great paradox and lived koan of evolution and eternity.
This content is restricted to site members, you need a
FREE
membership to view the full content.
If you are an existing user, please login
Click here
.
New users may register below
Click here
.
Dearest Friends,
Wow, what a time it is! The world is in turmoil on virtually every level of reality even as it is pregnant with possibility and promise. The nature of the challenges that we face is, for the first time in the history of the cosmos, global in magnitude. The threat is a global threat to our very survival. The promise is the emergence of a global civilization, one rooted in an evolution of love beyond anything the world has ever seen. We need now, more then ever, a World Spirituality based on Integral principles.
New World Conditions Catalyze the Evolution of a New World Spirituality
The world faces world problems. Gone is the era where local kings, seers, and shamans dealt with their local issues. There are no more exclusively local issues. Everything affects everything else. Everything is interconnected and interdependent.
Of course, from a spiritual perspective, viewed through the eye of the heart and the eye of the spirit, this was always the case. However, the essential interconnectedness of all of reality was not apparent. The King of Burma had no felt sense or evidence that his actions and decision would affect the ancient Indians who populated the Americas.
Now, however, the underlying wholeness of all of reality, the inextricable interpenetration of all of its parts, is becoming visible to the naked eye. One needs to look only at environmental and ecological issues to realize the essential interconnectivity and indivisibility of it all.
New world conditions are always precisely what catalyze the next evolutionary leap. As we realize that the challenges that confront us are world challenges, we realize that we must evolve a World Spirituality to meet those challenges. But not only to meet those challenges.
This content is restricted to site members, you need a
FREE
membership to view the full content.
If you are an existing user, please login
Click here
.
New users may register below
Click here
.