About Marc Gafni

Marc Gafni is a visionary scholar, philosopher, and wisdom teacher. He is teacher-in-residence and co-initiator of the Center for Integral Wisdom. He is the leading theorist and teacher of Unique Self enlightenment, an emergent post-postmodern wisdom lineage which builds on his national bestseller Soul Prints, winner of the Nautilus Award for Best Spirituality Book, as well as the highly acclaimed Your Unique Self (2012) and Radical Kabbalah (2012), which is based on his doctoral dissertation at Oxford University.
By Marc Gafni
There is a parallel between the emergence of business and the emergence of self is both fascinating and highly instructive in understanding the narrative of conscious capitalism. Both the evolution of self and the evolution of business go through five core stages, which in large measure parallel each other. These five stages unfold in the historical emergence of the self and business even as they may also unfold in the life of the individual person or business. This highly conceptual account is necessarily quite simplified. Nevertheless, this framework is offered as a way of looking at conscious capitalism that adds to the discussion.
Level One:
At the first level, both the self and business begin in what we might call a pre–personal stage. At this stage, both form their identity in relation to the large context that holds them. In the pre-modern period, the idea of an independent business which served it's own prosperity did not exist. Nor was there a notion of self as a self-justifying unit. For example the king (or queen) or the church formed the corporation in the Middle Ages. The corporation served the interests of the king and church. It did not have independent capital or will. Rather, it was defined in relationship to state or church. The individual was in the same situation. He was a subject of the king and vassal of the church.
This content is restricted to site members, you need a
FREE
membership to view the full content.
If you are an existing user, please login
Click here
.
New users may register below
Click here
.
By Marc Gafni
From Your  Unique Self:
Joy is your life energy. Joy is a by-product of Unique Self living.
Joy, as we have seen, is realized as the natural by-product of the passionate pursuit of something other than happiness.
What is that other thing that you pursue passionately that is not joy, that is a by-product of its pursuit? Of course, you must pursue virtue, goodness, integrity, depth, values""all necessary, but insufficient to give you joy. It's not just virtue, goodness, integrity, and depth that you need to pursue; you must pursue your virtue, goodness, integrity, and depth, that is to say, your story.
Joy is a by-product of Unique Self living.
The Chinese taught us that joy is chi, joy is energy. In Hebrew mysticism, joy is called chiyut, which means "vital energy," or "life force." So both the Chinese tradition and the Hebrew mystical tradition use virtually the same root word to allude to joy.
By Dr. Marc Gafni
Uncertainty is ethically and spiritually essential, Marc Gafni writes here, because it allows us to reach higher certainty, avoid the seduction of false certainty, and reach spiritual authenticity. In this excerpt from Chapter One of his volume Uncertainty, Marc introduces the core "Ullai Stories" or "Maybe Stories" of the Old Testament, explaining the role of Jacob, whose name is changed to Israel, as a major character in these stories.
The Israel Moment: Reclaiming Uncertainty as a Spiritual Value
Much of religious tradition can be understood as culture's attempt to fully triumph over uncertainty. Indeed one of the most important modern Biblical commentaries argues that divine revelation is the gift of a loving God who wants to spare the world the pain of uncertainty.  Many voices in the religious world have declared unilateral victory, arguing that all of life's doubts can be defeated through faith, religious observance, and logic.1
I believe our life experiences give lie to absolute religious and spiritual claims to certainty. Sometimes the way religious tradition critiques itself and conveys its more subtle and even radical ideas is through the seemingly innocent story. It is in this light that I understand the following wonderful story:
Yankele used to go to the market every week to buy the basic necessities for the Sabbath. Every Friday, he would buy Sabbath candles for one ruble, bread for one ruble, and Kiddush2 wine for another ruble: three rubles were all he and his wife could spare for the Sabbath meal. One day, Yankele arrives at the market with the three coins jingling in his pocket, and he comes across an elderly gentleman that he has never seen before. The old man looks at him deep in the eyes and says softly, "Excuse me, young man, but I am terribly thirsty. Could you please buy me a cup of tea?"
This content is restricted to site members, you need a
FREE
membership to view the full content.
If you are an existing user, please login
Click here
.
New users may register below
Click here
.
From Marc Gafni's Your Unique Self:
One of the great literary masterpieces of the twentieth century is James Joyce's Ulysses. Joyce spends reams of pages portraying the No reality encountered in the streets of Dublin by the main character, Leopold Bloom. Joyce masterfully maps the life of the archetypal human whose life is a series of unnecessary losses. The death of Bloom's son and father, his daughter's leaving, the passing of his youth, and finally the adultery of his wife.
Yet in the last scene of the book, Bloom returns home to his sleeping wife. Never mind it is a recently desecrated bed. Never mind he sleeps with his feet at her head. It is still home, the erotic haven of the inside. The book ends with a crescendo of Yes. As his wife feigns sleeping, we float along in her stream of consciousness, finally concluding with reminiscences of the early ecstatic hours of her and Leopold's love. It is a definitive return to Yes:
And then I asked him with my eyes to ask again yes
and then
he asked me would I yes to say yes my mountain
flower and
first I put my arms around him yes and drew him down
to me
so he could feel my breasts all perfume yes and his
heart was
going like mad and yes I said yes I will Yes.
From Marc Gafni's Your Unique Self:
Remember, we come into this world trailing clouds of glory with core knowledge of our omnipotence, beauty, infinite power, and infinite potential. And then we hear a chorus of voices for the first ten years of our lives, and the only word they seem to be saying is No, No, No. We gradually come to associate maturity with saying No. When an idea or new direction comes up, our first response is why it can't work. We are brilliant at it. Even the most simpleminded person becomes a genius when it comes to saying No. We can think up twenty reasons why it will not work before we can think up two reasons why it could. We have all become Dr. No with advanced degrees. "¨But somewhere deep inside, the Yes remains, an eternal child of your Unique Self. We know on the inside of the inside that Yes is the answer.
By Marc Gafni
Love is a perception of the infinite specialness, the full uniqueness of the beloved. To love another is to say Yes to their Unique Presence, to their Unique Being and Unique Becoming. The greatest of love affairs begins with a simple imprint of Yes.
---
From Marc Gafni's Your Unique Self.
–
Excerpt from a dialogue with Bert Parlees and Marc Gafni:
"¢ When we live on an Earth in which there's enough food and resources to feed us all five times over, and 20 million children die of starvation every year, and we're talking about being sane? Normal consciousness is insane. "¢ So enlightenment is about sanity. Sanity is about love. Love is about the force of attraction. Love is about mutuality, recognition, union and embrace. Love is the realization that we're all bound by invisible lines of connection; that we're all part of a larger whole; and if you're not eating, then I'm starving.
"¢ So enlightenment is about love. And the way to get to love is to love your way to enlightenment. What does that mean? We'll talk about that later.
"¢ The difference between "Bert" and "Marc" – we're both men, about the same height and weight, same general age category. To mistake between me and Bert is a pretty minor mistake. A few details here and there. Basically, we're the same general genre happening. It's not that blatant of insanity.
"¢ But to actually mistake your separate self as being all you are, and not realize that you are a True Self, which is an in- eradicable and indivisible part of the seamless coat of the universe? The gap between that lack of realization, that illusion, that limited sense of self? That's truly insanity. So that's enlightenment, and it's why we care about enlightenment.
For more information on private study or to book a public teaching, contact Dr. Marc Gafni at support@centerforintegralwisdom.org
Read the whole transcription: Newest Thinking on Unique Self, from a dialogue with Bert Parlee and Marc Gafni, at the recent Integral Leadership Collaborative>>>
By Marc Gafni
Recently people have been asking me what I mean by the phrase, "Answering the Call," which I have been talking about so often during my talks about the democratization of enlightenment teachings in these past years. So when I woke up this morning, before I was fully awake, I jotted down a couple of words on this topic"¦
Once you understand that your uniqueness is not a historical accident but an intentional expression of essence, then your realize that enlightenment is a genuine option for every human being. Including You. When you realize that your Unique Self is the God having a You experience, everything in your experience of your life changes.
Once you understand that your uniqueness is not the haphazard result of your cultural social or psychological conditioning, but all of these are necessary conditions for the emergence of the personal face of essence which is You, your essential experience of your life transforms. You move from a desperate need to escape your life to the radical embrace of your life.
… you can move beyond your ego, your ego which is your separate self, your small self,  you can evolve beyond your exclusive identification with your ego and you can realize, oh my God, Oh. My. God., oh my, I am part of the divine.  Oh my, I feel in myself this love welling up, this care for someone else welling up.  I am crying in a movie, I see a flower that just blows me out of my mind, I have this deep yearning for someone outside of me,  to connect and be with that person, I feel this deep empathy and this deep open-heart space when I see that someone suffers.  I have this great joy when I know that I have done the right thing …
A taste of the 7 minute video with Dr. Marc Gafni:
Anyplace where you are regarded only as a function, where your name is not known and honored, you are a slave. Anytime you regard another as a mere instrument in your design, you become a slave master and an oppressor. To be a lover is to know the name. It can be the name of the waiter, the taxi driver, of your accountants' son or of the mailman's wife. By remembering the name, you become a lover.
Marc Gafni
The Mystery of Love
page 225
For more information on private study or to book a public teaching, contact Dr. Marc Gafni at support@centerforintegralwisdom.org
Your Unique Self is radically singular, gorgeous, and special in the world. But it is even more then that. Your Unique Self is a puzzle piece that is utterly necessary to complete a much larger puzzle. The Unique contours of your puzzle piece are what allow you to connect with and offer your gift to all-that-is. Giving your puzzle piece unto the world adds an irreducible dimension to the completedeness of the kosmos.
Paradoxically, uniqueness is the currency of connection. It is the portal to the larger evolutionary context that needs your service. But it is even more then that. Your Unique Self is evolution waking up as you. Your Unique Self is animated by its puzzle piece nature. As such it is naturally connected to a larger context that it uniquely completes. It is paradoxically through the unique contours of your Unique Self nature that the alienation of separation is overcome. Unique self is the source code of all authentic relationships; and it is only through a fraternity and sisterhood of Unique Selves that we can begin to bring profound and loving transformation into the world.
To read the complete article go to:
http://centerforintegralwisdom.org/essential-world-spirituality-teaching/
For more information on private study or to book a public teaching, contact Dr. Marc Gafni at support@centerforintegralwisdom.org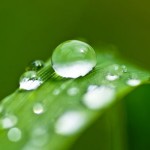 Interconnectivity, the fullness of presence, the inside of God's face, the yearning force of being, they all characterize our experience of Union.  This is enlightenment.  Yet for the Hebrew mystic if Union does not lead us to compassion and great love then we have missed the point.  The medieval intellectual mystic Maimonides wrote a great book of mystical philosophy, Guide for the Perplexed.  In the last sentences, after the book reaches its erotic crescendo (Cheshek, meaning "raw sensual passion" is the Hebrew translation of the Arabic term employed by Maimonides), he appends an implicit postscript.  Paraphrasing:  If all this doesn't make you a better lover of people then you are no lover of God and certainly no lover of your self.  Eros must always lead to ethics.
The human being begins her journey as part of the circle of nature.  In the creation story of Genesis 1, man and woman are created as part of the natural order.  Ancient myth reflected this circle of being, in which mortals and immortals, humans and Gods, and all of nature participated together.  This is the circle of eros.
The Mystery of Love
Dr. Marc Gafni
Page 323
For more information on private study or to book a public teaching, contact Dr. Marc Gafni at support@ievolve.org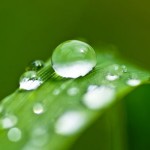 The Eros of evolution is love. Seen from the outside, it is what Erich Jantsch refers to as "self-organization through self-transcendence."  The individual "self" of an atom trance-ends itself. The trance of separation is broken, and the individual atom organizes itself as part of a larger molecule. A new identity as a molecule is formed even as the old identity as an atom is not lost. Rather, the core mechanism of self-organization through self-transcendence is "transcend and include." The atom transcends itself to a higher level of complexity, even as its core identity is not lost, but rather expanded and evolved. It is this internal drive within matter that, according to Jantsch and many other leading-edge theorists, moves evolution to ever-higher unions, through ever-higher levels of complexity. From quarks to atoms to cells to molecules, onward and upward Teilhard de Chardin, Abraham Kook, and many other evolutionary mystics point out that complexity is but the outside view.
The interior""not addressed by Jantsch or any of the chaos theorists""reveals that the higher the level of outer physical complexity, the more evolved the inner depth of consciousness. What emerges is that the movement of evolution is the movement to ever-higher levels of complexity and consciousness. At this point, the eye of the mind has reached its limits. Now, a new faculty of perception enters our conversation, what the Christian mystics called the "eye of the spirit," what the Sufi teacher Rumi called the "eye of the heart," and what Hebrew mystics called the "hidden eye."  The eye of the spirit, deployed throughout recorded time by the great realizers in all the traditions, in a great double-blind experiment of spirit, always revealed the same inner picture.  The eye of the spirit sees clearly that the inner fabric of consciousness is none other than love.  It would therefore be entirely accurate to say that the Eros of evolution is none other than the force of love.
Your Unique Self (in press)
Dr. Marc Gafni
Pages 110, 111
For more information on private study or to book a public teaching, contact Dr. Marc Gafni at support@ievolve.org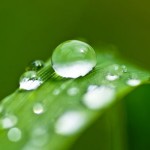 In a globally interconnected world, one person acting alone or a small group of ignorant individuals has the ability to literally destroy humanity. This is a pointing-out instruction by the universal love-intelligence. Said simply, reality is telling us something that we desperately need to know. The lesson is clear for better and for worse, the age of ruling elites, be they spiritual or political, is over.
Democracy is the evolutionary unfolding of love-intelligence in our era. It began with the democratization of govern-ments. Now it must move to the democratization of enlightenment, and enlightenment of your True Self beyond personality and ego, which then expresses itself in the full glory and power of your Unique Self.
Enlightenment is a genuine possibility, and therefore a sacred obligation, for every single person. You are not obligated from without. You are obligated in love by your own highest possibility.
Marc Gafni
Center for World Spirituality
For more information on private study or to book a public teaching, contact Dr. Marc Gafni at support@centerforintegralwisdom.org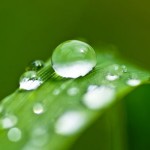 First we need to claim our body as part of our core identity.  "Through my body I vision God," a verse from the biblical book of Job, is one of the most important mantras of the Kabbalists.  Nineteenth-century master Elimelech of Lishensk teaches that only by trusting our body can we decipher the word of God.
The second step in the redemption of Shechina would be to reclaim all of my psyche.  This includes the furthest reaches of consciousness, including the unconscious.  You must embrace all of your light as well as all of your darkness.  Any part of me that I split off and reject is in exile.  By placing it on the outside, I am emptying my self.  The more I place on the outside, the more empty I become.  Using the Shechina language of our quest, I de-eroticize my self.  My life becomes boring, vapid, and empty.  The more of my psyche I include on the inside, the more erotic I become, and the "holier" I become.  To be holy = to be erotic = to be on the inside.
Biblical myth expresses the same idea in the language of love.  There are three love mantras in biblical myth:  Love God; Love yourself; Love the stranger.  Deeply understood, all three are of course the same thing.  To love yourself is to love all of you–the God in you and the stranger in you.
The Mystery of Love
Dr. Marc Gafni
Page 315
For more information on private study or to book a public teaching, contact Dr. Marc Gafni at support@centerforintegralwisdom.org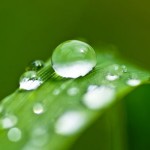 The third century Babylonian myth masters say it like this: "There are three names in a person's life. The name his mother and father called him, the name his friends call him, and the name he owns himself." The choice of words here is important. We are called by names–that is to say names are the chorus of our calling.
First, there are the names on our birth certificates usually given to us by our parents. Then, there are all sorts of names given to us by our community. These may start with the affectionate or not so affectionate baby names we are called by our parents. They include the nicknames given by brothers, sisters, extended family or friends. Included in this category are also the cruel and jeering names of childhood that sometimes leave scars for life. Finally, there are the names that we choose for ourselves, sometimes leaving behind an old name and choosing a new one which better reflects who we have become as life unfolded.
Soul Print Hints
See whole article>>>
For more information on private study or to book a public teaching, contact Dr. Marc Gafni at support@centerforintegralwisdom.org