1. A Metaphor
In advance: To provide better readability, I am using masculine pronouns and hope for your understanding.
Let us just assume that we are gardeners and have a garden to cultivate with vegetables, fruit trees, berry bushes and flowers. When a gardener takes care of his garden and hopes to achieve good yields, then he needs experience, motivation and dedication. Perhaps we have completed the respective training. Or we are self-taught. If this is the case, then we know what is required to achieve a good harvest and to bring out the very best in our flower garden. We know when it is time to plant the seeds and how to take care of the young plants.
We know the weeds as well as the influences of the weather. Likewise, we know what pests are present and how to prevent their damage. We know how much time and love it requires from our side but at the same time know that we are not the ones to cause the garden to grow and bloom. Without some kind of plan or concept for the garden, it becomes random and arbitrary. Plants are placed together that do not belong together and have a bad influence on one another.
If I look at the position paper as a garden plan for a garden waiting to be developed, then it is apparent that the paper offers a theoretical background that appears to make sense. The "plan" has been well written. It reflects integral thinking of the 21st century. However, as a gardener the following questions arise: Is the position paper not better defined as an "Orientation Paper"? What defines an integral teacher? Will there be integral teachers in the future without a sphere of privacy? How do I react to that personally? How should the paper be evaluated? What potentials for development does it contain? How can it be applied? The paper does not give answers to these questions. It can't because this approach is so new that there are no role models or gardeners that have already gone this way before. That is why I would like devote this article to answering these questions as a "spiritual" gardener but without claiming to already know the answers. I want to present questions and be as specific as possible in answering them within the context of this article. For good reason I have chosen the metaphor of a gardener. I see myself as a spiritual teacher but with the soul of a gardener.
This content is restricted to site members, you need a
FREE
membership to view the full content.
If you are an existing user, please login
Click here
.
New users may register below
Click here
.
X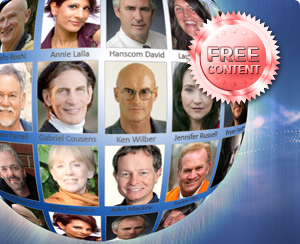 Free Membership